Product Description
Product Description
Low RPM High Torque gear reducer Planetary gearbox gearmotor
P Series Planetary Gearbox adopts the involute planetary gear transmission with inner mesh, outer mesh and divided power employed reasonably. So the series has the features of light weight, small volume, high transmission ratio, high efficiency, smooth rotation, low noise and good applicability.
Application:
P Series Planetary Gearbox is widely used in many industries such as metallurgy, mining, hoisting and transportation, electrical power, energy resources, construction and building materials, light industry and traffic, etc.
P series planetary gearbox with good prices
1.P Series Planetary Gear Units is designed according to the involute planetary gear transmission with inner mesh,outer mesh and divided power employed reasonably. 
2.P series planetary gear unit has the feature of light weight , small volume, high transmission ratio,  
high efficiency, smooth rotation, low noise and good applicability. 
3.P series is widely used in industries such as metallurgy,  mining,  hoisting and transportation, electrical power, energy resources, construction and building materials, light industry and traffic.
Detailed Photos
 4.Technical Data
Input power
Ratio
Torque
Planetary gear units stage
Mounting type
0.4~9551kW
25~4000
Up to 1920000N.m
2 stage
3 stage
Horizontal
Vertical
 
 
5.Basic Information
Gear Arrangement:Helical gear
Mounting Type: Horizontal, Vertical
Types: P2N,P2L,P2S,P2K,P3N,P3S,P3K
 
 6.Features
Features of Planetary gearbox
Light weight
Small volume
High transmission ratio
High transmission efficiency
Smooth rotation
Good applicability
P series planetary gearbox with good prices
 
7.Explanation of types
P2N-2-stage planetary gear units:
P2L-Bevel,2-stage planetary gear units:
P2S-Helical,2-stage planetary gear units;
P2K-Bevel-helical,2-stage planetary gear units:
P3N-3-stage planetary gear units;
P3S-Helical,3-stage planetary gear units;
P3K-Bevel-helical,3-stage planetary gear units;
 
Product Parameters
Product description:
| | |
| --- | --- |
| Rated Power | 0.4KW~9551KW |
| Rated Torque | Up to 1920KN.m |
| Gear Arrangement | Planetary with helical or bevel gearbox |
| Input Speed | 50HZ or 60HZ of 4Pole,6Pole and 8pole motor |
| Ratio | i=25~4000 |
| Installation Form | Flange Mounted, Foot Mounted or Torque Arm Mounted |
Certifications
Packaging & Shipping
Company Profile
Our Advantages
Pre-sale services
1. Select equipment model.
2.Design and manufacture products according to clients' special requirement.
3.Train technical personal for clients
Services during selling
1.Pre-check and accept products ahead of delivery.
2. Help clients to draft solving plans.
After-sale services
1.Assist clients to prepare for the first construction scheme.
2. Train the first-line operators.
3.Take initiative to eliminate the trouble rapidly.
4. Provide technical exchanging.
FAQ
1.Q:What kinds of gearbox can you produce for us?
A:Main products of our company: UDL series speed variator,RV series worm gear reducer, ATA series shaft mounted gearbox, X,B series gear reducer,P series planetary gearbox and R, S, K, and F series helical-tooth reducer, more than 1 hundred models and thousands of specifications
2.Q:Can you make as per custom drawing?
A: Yes, we offer customized service for customers.
3.Q:What is your terms of payment ?
A: 30% Advance payment by T/T after signing the contract.70% before delivery
4.Q:What is your MOQ?
A: 1 Set
Welcome you contact me if you are interested in our product.
Our team will support any need you might have.
| | |
| --- | --- |
| Application: | Machinery, Agricultural Machinery, Industry |
| Function: | Change Drive Torque, Speed Changing, Speed Reduction |
| Layout: | Coaxial |
| Hardness: | Hardened |
| Installation: | Horizontal Type |
| Step: | Double-Step |
Customization:

Available

|

Customized Request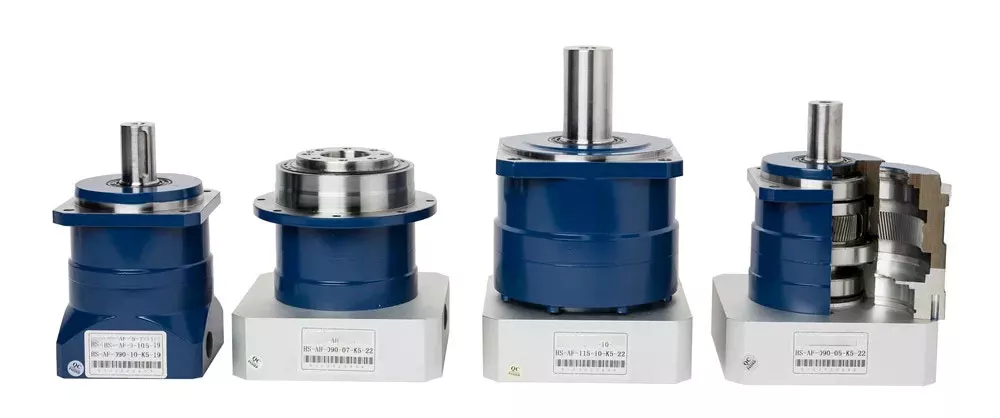 The Basics of a Planetary Gearbox
The basic model of a planetary gearbox is a highly efficient transmission that transmits nearly ninety percent of the power it receives. The basic planetary gearbox comes in three basic types: Inline, Helical, and Spur. Below, we will discuss the differences between each of them and which one is better for your needs. A planetary gearbox is an important part of any engine and may be the perfect choice for your vehicle.
Inline planetary gearbox
An inline planetary gearbox has an inline arrangement of gears that enables the transfer of power. Its design makes it stable and reliable, and the space and weight-saving benefits make it a popular choice for many applications. Planetary gearboxes have low inertia, high torque, and a wide range of reduction ratios, which make them a versatile choice for many industries. To find out more about this type of gearbox, read about its construction and specifications.
A planetary gearbox is composed of two parts: a sun gear (also called the central or input gear), and two planet gears (also called outer gears). These gears are connected to each other via a carrier. In order to get the best performance from your gearbox, it's important to find a model with the features and benefits required for your application. Also, be sure to check out the delivery time, global availability, and customer service of your selected constructor. A few constructors are faster than others and have the ability to respond quickly, while others can deliver every single planetary gearbox out of stock.
Whether you're using an inline planetary gearbox for your car's transmission, or you're building a new machine, it's important to choose the right size for your application. The most common ratio is five:1, but an inline gearbox can be as high as 1000:1! The torque range is between 250-950 lb-in for continuous torque, and up to 5800 lb-in for yield torque. Some companies even offer custom shafts if you need them to fit a specific application.
Inline planetary gearboxes have a high ratio of helical rotation and are useful for applications where space is limited. Their low-backlash design allows them to handle high torques and high accelerations without backlash. Despite their compact size, planetary gear systems also have high single-stage reduction ratios, a feature that makes them ideal for a variety of industrial applications. They can also be connected for high reduction ratios.
An inline planetary gearbox can be used in many applications, from small tools to heavy industrial machinery. Its basic design includes three components: an input gear pair, an output gear pair, and a stationary position. Some planetary gearbox designs also include additional gear sets that can provide a slight offset between input and output. A planetary gearbox may also contain multiple bearings, which make the assembly more robust and reliable.
Inline planetary gear reducers are commonly used in industrial settings to slow down an electric motor. They are able to multiply torque, which means they can reduce the input speed to a level where the mechanical devices inside the motor can function properly. This type of gear reducer also has a low clearance, which makes it ideal for machines with high torque. However, you should consider the amount of torque required in your application before you make a purchase.


Helical planetary gearbox
A helical planetary gearbox is a type of mechanical system. The gears are connected by joints to the carrier that holds the planets stationary. The sun gear serves as an input to the other gears, and the planet gears rotate at a rate that depends on the number of teeth in each gear. The ratio between these gears is -Ns/Np, and the number of teeth in the ring is N r, N s, and N p.
Another type of planetary gearbox uses multiple helical axes to distribute the load. This design also offers high stiffness and low backlash, which is important for applications involving frequent start-stop cycles and rotational direction changes. It also features a compact design and low mass inertia. A helical planetary gearbox can be used for a wide range of applications. Listed below are some of the benefits of helical gear technology.
The basic design of a helical planetary gear is based on the principle of stepping planets. This concept eliminates the need for timing marks and restrictive assembly conditions. The planetary gear's helical shape can be modified to achieve a greater transmission ratio in an equal or smaller volume. For example, a 50-T ring gear will yield the same effect as a 100-T ring gear.
In addition to the helical axis, a helical planetary gearbox also has a wide variety of secondary features that are critical to torque transmission. For instance, compact needle roller bearings are appropriate for a helical planetary gearbox because of their low-profile design and small space. However, a tapered roller bearing is better suited to handling high axial forces. In general, a helical planetary gearbox will have a higher efficiency rate and lower noise levels.
A helical planetary gearbox will have a number of components that can vary in size and shape. They will include a sun gear and many planetary parts. The central sun gear will take a low-torque input and will run multiple external gears to increase the torque and speed. This basic model of a planetary gearbox is highly efficient, transferring 97% of the power input. There are three main types of planetary gearboxes: the cylindrical planetary gearbox, the helical planetary gearbox, and the helical wormwheel.
The CZPT is a good example of an entry-level helical planetary gearbox. It is extremely reliable and aimed at providing torque in quiet applications with high precision. The Access series is another option, which is designed to meet the needs of the low-backlash planetary gearbox market. It features helical planetary gears with five to eight arc-minutes backlash, and is built on a monobloc housing.
A helical planetary gearbox is widely used in 3D printing. They are lightweight and can provide a high gear ratio. In addition to their low weight and high efficiency, some people have installed them into 3D printers to improve the accuracy of their designs. And in addition to 3D printing, helical gears are used in many industrial applications. If you're thinking about purchasing one, you should know what the benefits are.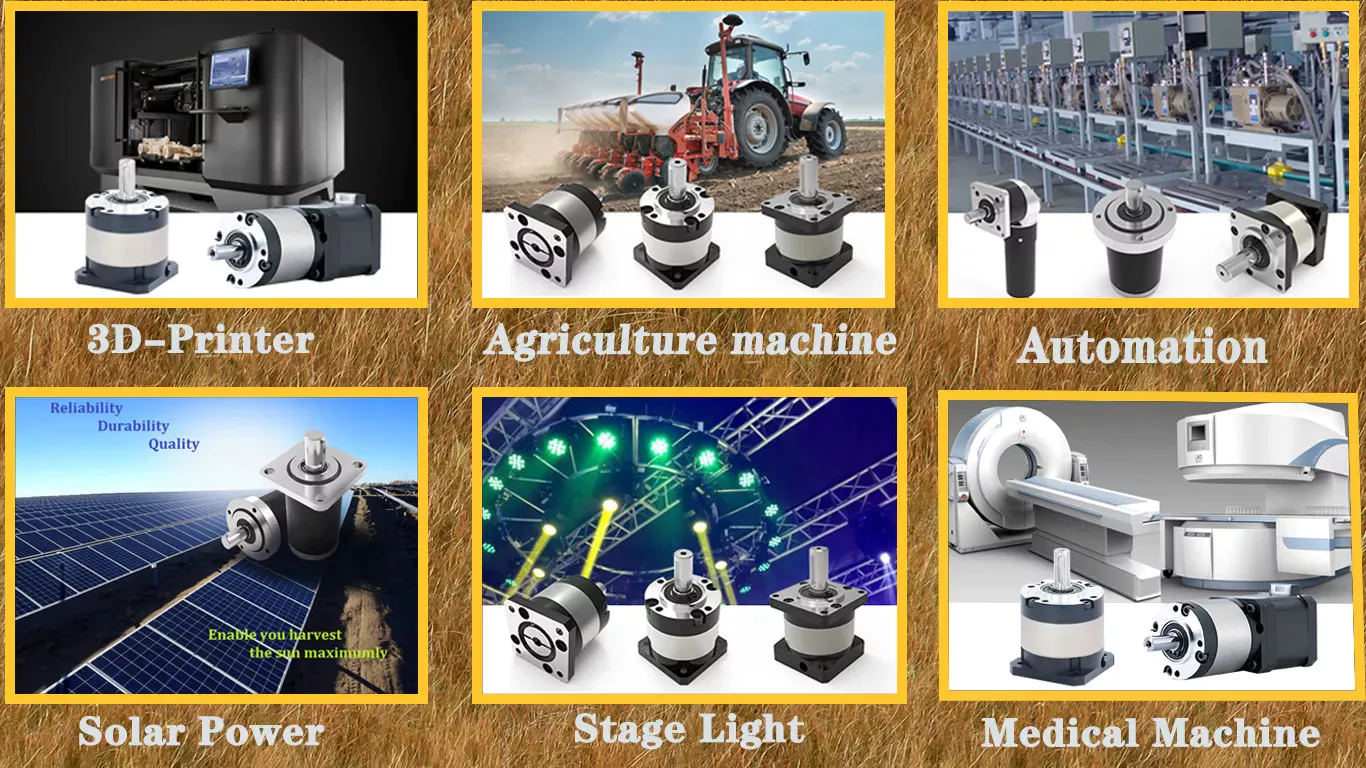 Spur planetary gearbox
There are many advantages to a spur planetary gearbox, from its compact design and low cost to its unmatched power transmission capacity per unit volume. Planetary gears have high efficiency per stage and can achieve up to 95% efficiency, depending on the ratio. Planet gears are mounted on a joint carrier, and the output rotation speed is slower than the drive rotation speed, which leads to increased torque. The higher the gear wheels, the more torque the unit can produce.
A spur planetary gearbox incorporates multiple other gear sets that must have helical teeth. These other gear sets must be helical, and the motor must be aligned with the driven parts. The spur gears are the most efficient type of planetary gear, as their teeth are symmetrical, which means no axial forces are generated. The difference between a spur and a planetary gearbox is its shape.
The right angle spur planetary gearbox is a versatile design with a spiral bevel gear that provides superior smoothness and quiet operation. This gearhead is case-hardened and ground to increase its efficiency. These gears can be purchased in 3-100 ratios. Spur planetary gearboxes can also have ISO rotary flanges, keyed shafts, DIN splines, or hollow compression connections.
A spur planetary gearbox utilizes spur gears around the circumference of the mechanism. The spur gears rotate between gears that have internal and external teeth. Because of this, the angular velocity of the spur gear differential carrier is the average of the ring gears and sun gears. A spur gearbox can also be considered a compound planetary gear. It is typically used for servo applications. Unlike spur gears, helical planetary gears are easier to maintain and have lower noise levels.
The most notable difference between a spur planetary gearbox and a planetary gearhead is the lubrication of the pinion and the spur gear head. A spur gear head is less complex, but cannot handle the same amount of load as a planetary gearhead. Both types can achieve the same backlash, but a planetary gearhead has better lubrication retention than a spur gear. It can run at higher speeds without excessive lubrication, while a spur gear drive is more efficient at low speeds. The reduction ratio of a planetary gearhead is near unity while that of a planetary gear head is many thousand to one.
A planetary gearbox has many applications. Plastic machinery, goods & personnel lifts, and machine tools are all prime examples of these types of gearing systems. Other industries that use these gears include wind turbines and sugar crystallizers, as well as steel and sugar mills. And of course, the use of planetary gears is not limited to these industries. It is used in many different ways, including slewing drives, mill drive, and derrick & dockyard cranes



editor by CX 2023-04-23
Error:获取返回内容失败,
Your session has expired. Please reauthenticate.
How to Select a Planetary Gearbox for Your Applications
You can select the most suitable Planetary Gearbox for your applications after carefully checking the various features. You should also consider secondary features like noise level, corrosion resistance, construction, price, delivery time and service. You should also check if the constructor is available across the world, because some constructors operate faster than others. Some constructors even respond to your requests on the same day, while others deliver each planetary gearbox even if they are out of stock.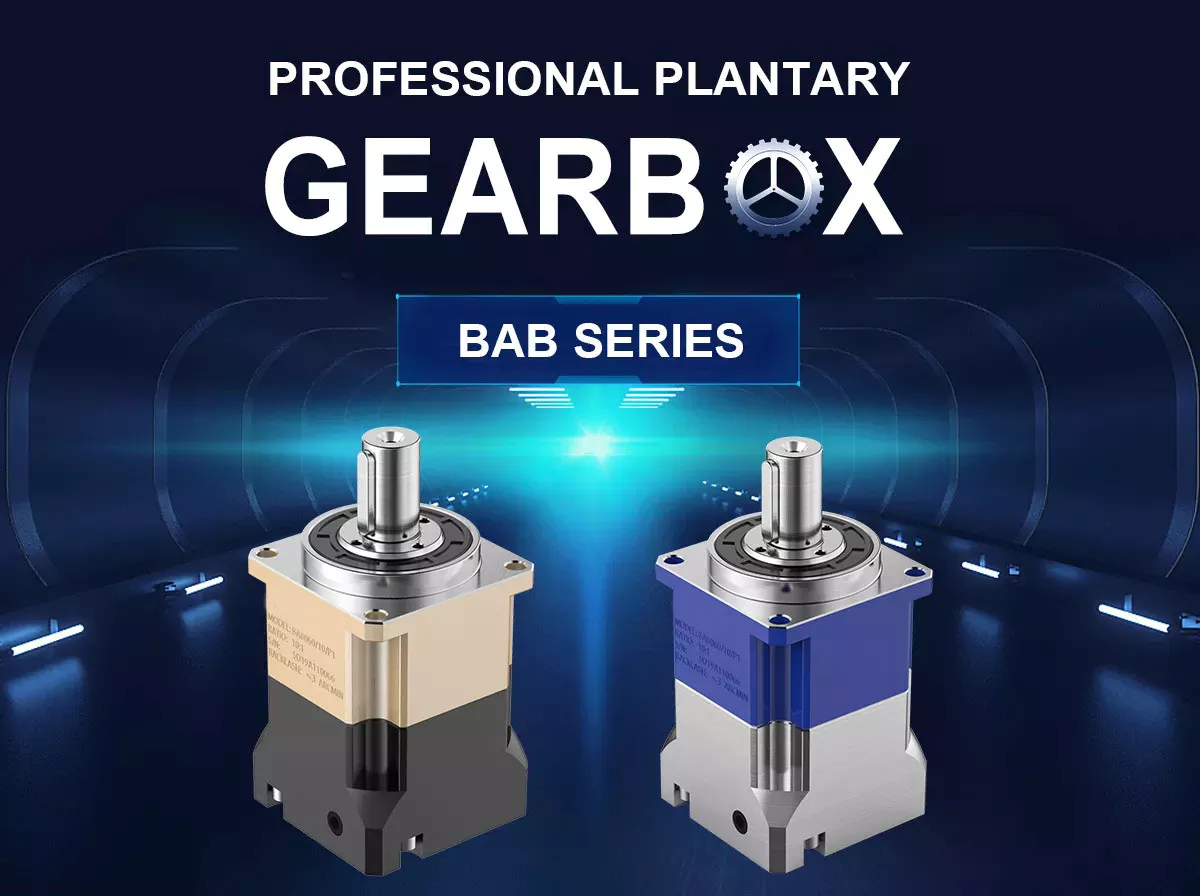 CZPT gearbox
An CZPT planetary gearbox is a high-quality, compact, and lightweight gearbox that distributes loads over several gears. The planetary gearbox has a polymer case that ensures quiet operation. The company is committed to the circular economy, investing in chemical recycling and promoting the use of recycled materials wherever possible. For more information, visit CZPT's website or contact an CZPT expert today.
A planetary gearbox contains a sun gear, which is known as the input gear. The other gears are called planets, and these are mounted on a carrier, which is connected to an output shaft. A planetary gearbox is characterized by its high reduction ratios, energy savings, and compact design. It offers superior durability and trouble-free service. Whether you need a large or small planetary gearbox, you can find one to suit your needs.
The Standard series planetary gearboxes are a cost-effective alternative to premium series gearboxes. These gearboxes are suitable for applications requiring only mild backlash or with low IP65 protection. ABB positioners feature seven different gear unit variants, allowing for standardized mounting and stranded wire connections. The drygear(r) strain wave gear has a stranded wire connector and is available with a three-year warranty.
A planetary gearbox can be used for various applications, from lifting goods to loading and unloading products in a factory. The company has a wide product range for different applications, including plastic machinery and machine tools, pick-and-place robots, mill drives, and wind turbines. It can also be used to operate robot gripper systems. Its high-quality planetary gears are designed to last for many years, making it an ideal solution for many industries.
CZPT
A planetary gearbox is an essential component of many transport systems. These devices work by aligning the output and input shafts. The Reggiana planetary gearbox 2000 series includes bevel stages and linear variants. The company offers modularity and flexibility with output configurations in ten different gear sizes. Each planetary gearbox can also be customized to meet the specific needs of a specific application.
CZPT is the Australian branch of CZPT, a leading global manufacturer of planetary gearboxes. CZPT is located in Carrum Downs, south east of Melbourne, and is one of the leading suppliers of planetary reduction gears, hydraulic failsafe brakes, and wheel drives. The company aims to provide high-quality, durable products that can be used in a variety of applications.
A CZPT Plus Series Gear is designed to maximize flexibility in a variety of applications. The gearbox's modular design allows for endless scalability. The CZPT Plus Series Gear is commonly used in mining operations, and is known for its raw output capabilities and low maintenance design. It is made with high-quality materials, and it is also available in multiple sizes for customized applications.
The multi-stage planetary gearbox can combine individual ratios to increase the overall multiplicative factor. The planetary gears may also be combined to increase the transmittable torque. The output shaft and drive shaft may rotate in opposite directions, or they can be fixed so the gearbox can function in either direction. If the ring gear is fixed, planetary gearboxes can be realized as multi-stage.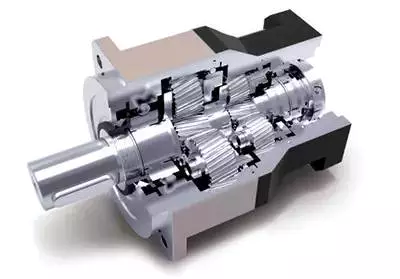 CZPT
The CZPT Planetary Gearbox is the perfect combination of compact size and high efficiency in power transmission. The compact design allows this gearbox to run silently while still delivering high power density and transmission efficiency. The CZPT Planetary Gearbox has several advantages. Unlike conventional planetary gearboxes, CZPT's planetary gearbox features high power density, low torque, and optimum transmission efficiency.
CZPT's products have been used in a variety of applications for many years, proving their reliability and quality. These products are renowned in the world for their reliability and quality. CZPT's planetary gearboxes are backed by a five-year warranty. These features help customers choose a planetary gearbox that meets their needs and stays in top shape for years to come. But how do you test a planetary gearbox?
Figure 17 shows the response of a planetary gearbox to vibration. The maximum displacement in xg direction at a 50% crack level is shown by the dashed line. The signal in xg direction is called the xsignal. Moreover, the CZPT Planetary Gearbox's vibration response is highly sensitive to the location of the bearings. For this reason, dynamic modeling of a planetary gearbox should consider bearing clearance.
CZPT's hollow cup motor drive system features high reliability and low power consumption. The gearbox is compatible with industries with high quality standards, as there is no cogging torque. Its compact size and low electromagnetic noise make it ideal for a variety of applications. For industries with high product quality requirements, the CZPT Hollow Cup Motor Drive System is an excellent choice. It is also designed for vertical installation. You can even buy multiple CZPT products to meet your specific needs.
CZPT
With its PL series planetary gearboxes, CZPT has expanded its product portfolio to include more types of drive solutions. CZPT is one of the few companies to have won the Schneider Electric Supplier Award for Quality. In addition, its high-quality planetary gearboxes are highly customizable, allowing designers to customize each gearbox for the application at hand. Whether it is a geared pump or a stepper motor, CZPT's PLE planetary gearboxes are built to meet the exact specifications of the application at hand.
The flange-mounted version of the planetary gearbox is comparable to its planetary counterpart. Using a flange-mounted planetary gearbox allows for a smaller, more compact design. This model also features a large-diameter output shaft, which helps achieve a higher level of torsional stiffness. This makes CZPT flange gearboxes particularly useful for applications where the direction of motion can change frequently. These gearboxes can be used with a wide variety of belts.
The PLQE 60-mm gearbox is used in Outrider's single-stage design. Its gear ratio is 5:1, while its dual-stage version has a 15:1 gear ratio. Both gearboxes have identical mounting configurations, but the two-stage version is slightly longer.
The PLN series of planetary gearheads from CZPT are the standard for high-precision applications. They're compatible with all major motor brands and sizes, and the company's adapter kits are available to fit almost any motor. This makes CZPT gearheads one of the easiest to integrate into a complex machine. They're also extremely easy to install, with the same torque as their corresponding spur gears.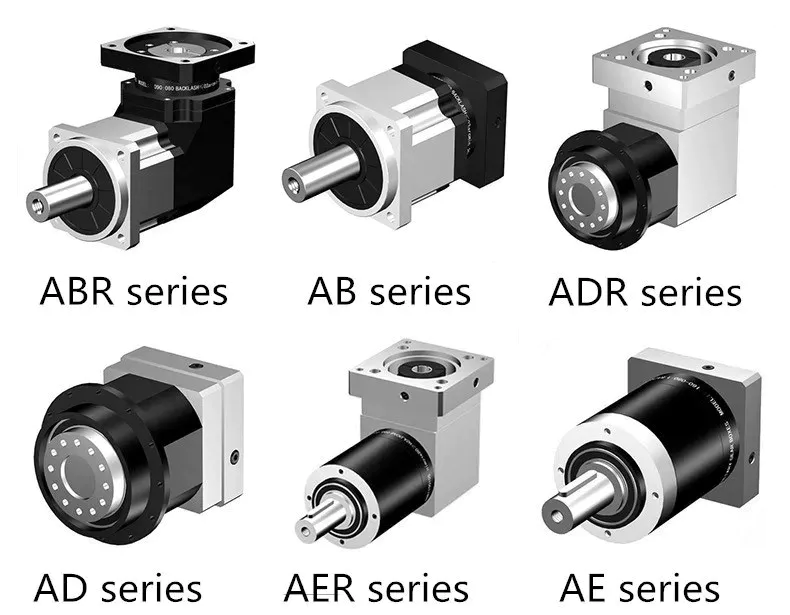 CZPT's
If you are looking for an efficient solution for screw press applications, consider using CZPT's 300M Planetary Gearbox. It has high axial and radial load capacities, compact design, high torque output, and torque arm. The 300M planetary gearbox is compatible with a variety of screw presses, including hydraulic press systems and digester systems. Its Torque control and direct coupling feature makes it easy to install.
CZPT's small planetary gearboxes have an output torque of 20:1 from individual ratios of 5:1 and 4:1. They run silently and deliver maximum transmission efficiency. The planetary gears are mounted on a ring that is fixed around the center sun gear. The ring acts as an output torque converter for the next planet stage. This planetary gearbox has multiple stages and a maximum ratio of 20:1 can be created from individual ratios of 5:1 and 4:1.
CZPT Motor is an innovator in the design and manufacture of miniature motors for industrial robots. Its offerings include brushless DC and brushed DC motors, as well as planetary gearboxes, encoders, and brakes. CZPT's products have a variety of uses in robotics, intelligent appliances, medical equipment, communication, and industrial automation. The company is also committed to providing custom designs based on customer specifications.
Another advantage of a planetary gearbox is its high power transmission efficiency. It is capable of approximately 3% per stage, allowing it to transmit more torque than a conventional single-stage gearbox. Planetary gearboxes are also compact and have a high torque-to-weight ratio. CZPT's Planetary Gearbox is the best choice for many applications. This gearbox offers the highest efficiency and is ideal for small-scale production.



editor by czh 2023-02-15
Warranty: 1 years
Applicable Industries: Building Material Shops, Manufacturing Plant, Food & Beverage Factory, 120 Cheap Price Can Be Custom Small Worm Gear Shaft Gearbox Motor Speed Reducer Energy & Mining
Weight (KG): 6.3 KG
Customized support: OEM
Gearing Arrangement: Please inquire for details
Input Speed: 1400
Weight: 6.3KG
Size: 174*146*103
Material: Aluminum shell
Rated power: 0.55KW/0.75KW1.1KW/1.5KW
Product name: Gearbox
Type: Worm Gearmotor
Color: Blue,white
Keyword: 1400 Rpm Speed Reduce Gearbox
Gears Style: Metal Gear
Motor type: Suitable
Port: HangZhou or ZheJiang
Our Advantages Click for all information! TypeReduction gearboxRated power3KW/4KW/5.5KW/7.5KW/11KWProduct nameGearboxModelNMRV150MaterialCast ironFeaturesConveyor belt/transportation/industrial, DMKE Custom nrv40 worm gear motor 300w dc worm gear motorbldc gearmotor 48v 36v 24v 12v small size, high heat dissipation, smooth transmission, Brand Cheap Tractor Customized Small Universal Joint Shaft Couplings low noise Click For More Size Information!! Why Choose Us Click " Helical geared reducer gearmotorworm gear reducer 040conveyor belt reducer gear box Contact Us", We Will Serve You 24 Hours Certifications Logistics FAQ
Types of Vehicle Gearboxes
In a vehicle, there are many types of gearboxes available. There are planetary gearboxes, Coaxial helical gearboxes, and skew bevel helical gearboxes, among others. In this article, we'll cover all of them and help you determine which type of gearbox would be right for your vehicle. Also, we'll discuss how each differs from the others.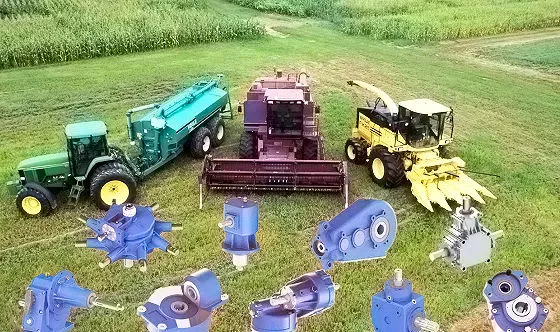 planetary gearbox
A planetary gearbox is composed of three main components: a sun gear, an input bevel gear, and an output shaft. A planetary gearbox can have different output torques and ratios. The basic model of a planetary gearbox is highly efficient and transmits 97% of the power input. There are several kinds of planetary gearboxes, depending on the type of operation. In general, there are three types: the simple, the intermediate, and the complex.
The price of a planetary gearbox can vary a lot, and it's important to know what you'll need. Different manufacturers produce different planetary gearboxes, so check with a manufacturer to see what they have available. Make sure to check the quality of the planetary gearbox before making a final purchase. In addition, be sure to compare the prices and the availability of a particular product. A quality planetary gearbox will provide years of trouble-free operation and will not break your bank.
Planetary gears feature an integer number of teeth. Each planet has teeth that must mesh with its ring or sun. The number of planets, ring, and tooth count of each gear determine whether the teeth mesh. Some planets have fewer teeth than others, so they mesh better than others. However, compound planets can be more flexible and achieve higher reduction ratios. If you're looking for a planetary gearbox for your next project, consider getting in touch with a manufacturer who specializes in this technology.
When it comes to construction, a planetary gearbox is no exception. It's extremely important to choose the right planetary gear for your application, because an imbalance in the planet gear can cause increased wear and failure. Moreover, the compact size of a planetary gear ensures maximum heat dissipation. However, a planetary gear box may require cooling in some applications. A planetary gearbox will make your life easier, and it will give you years of trouble-free operation.
Straight bevel helical gearbox
The Straight bevel helical gearbox has a number of advantages, but it has a relatively short manufacturing process. Its most popular application is in the automotive industry, where it is used in many types of vehicles. Other applications include heavy and light equipment and the aviation and marine industries. Below is a brief introduction to this gearbox type. Read on to learn about its benefits. This type of gearbox is one of the easiest to manufacture.
The spiral bevel gear has larger teeth than straight bevel gears, resulting in a smoother, quieter rotation. It can handle high-speed heavy loads with less vibration. Spiral bevel gears are classified by their tooth form and cutting method. Straight bevel gears are easier to design and manufacture, but spiral bevel gears are more expensive. Both designs are suitable for high-speed, heavy-load operations, and general manufacturing applications.
In addition to being easy to install, the modular bevel gears have many advantages. They have an exceptionally high degree of interchangeability and feature the highest standards of component integrity. They can also be tailored to meet your specific requirements. The advantages of this gearbox type include high precision, optimum performance, and low noise. And because they are modular, they can be produced in a variety of finishes. These include stainless steel, titanium, and bronze.
Straight bevel helical gearbox manufacturers are committed to a high degree of precision in their designs. The radii, torques, and tooth profiles of straight bevel gears are more precisely measured than those of cylindrical bevel gears. The same calculations are used for all traditional bevel gear generators. This ensures that your 5-axis milled bevel gear sets have the same calculations and layout.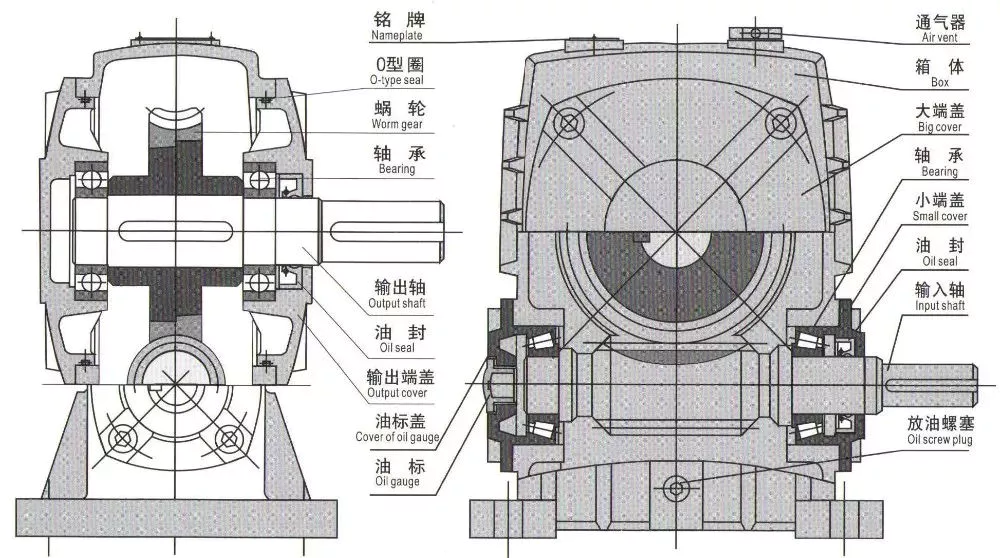 Coaxial helical gearbox
The Coaxial helical gearbox is a highly efficient transmission system that is well suited for light-duty applications. Compared to spur-type gearboxes, the real pitch of a Coaxial helical gearbox is low at all helix angles. This is because the coaxial type has the same number of teeth and center gap as the spur gearbox. Coaxial helical gearboxes also have a smaller footprint and are compact.
Several nations have implemented lockdown regulations for Industrial Gearbox trade, threatening the global economy. Several factors have been implicated in COVID-19, including supply chain, market, and financial markets. Experts are monitoring the situation globally and project remunerative prospects for gearbox manufacturers after the crisis. This report depicts the latest scenario and offers a comprehensive analysis of COVID-19's impact on the entire industry.
This Coaxial helical gearbox features a compact structure and high precision gear. Its three-stage design combines two-stage gears with a single-stage gear, forging high-quality alloy steel for high precision and durability. The gears are serially-designed for easy interchangeability. They are also available in high-frequency heat-treated steel. A Coaxial helical gearbox is the perfect solution for many applications.
Coaxial helical gearboxes have the added benefit of using cylindrical gears instead of shafts. They operate quietly, and have more surface area to interact with. Their fixed angles make them suitable for heavy-duty applications, like in conveyors, coolers, and grinders. Compared to other gearbox types, Helical gearboxes have higher power-carrying capacity. Listed below are the benefits of a Coaxial Helical Gearbox
Skew bevel helical gearbox
A Skew bevel helical gear box is a common type of industrial gearbox. These gearboxes are rigid and compact and can be used in a variety of applications. They are commonly used in heavy-duty applications such as grinding mills, conveyors, and coolers. They are used in many applications to provide rotary motions between non-parallel shafts. They also have the added benefit of high-efficiency in a variety of industries.
Skew bevel helical gear boxes are suitable for heavy loads and are monolithic in construction. This type of gearbox combines the benefits of bevel and helical gears for right-angle torque, which makes it a popular choice for heavy-duty applications. In addition to being a robust and reliable gearbox, these gearboxes are highly customizable and can meet almost any industrial need.
To maximize the efficiency of bevel gears, FE-based tooth contact analysis is used to develop a sophisticated geometry optimization algorithm. The software also allows users to define optimal flank topography by introducing application-specific weightings for specific load levels. With this data, a manufacturing simulation is conducted to determine the best variant. A robust variant combines the benefits of efficiency, load-carrying capacity, and low excitation behavior.
The helical gear can be angled at 90 degrees. This is similar to a spur gear but produces less noise. It can achieve a nine-to-one speed reduction with one stage. However, a helical gear requires a larger driver gear for higher reductions. This gearbox is suitable for speeds from 1:1 to three times. They are often used in the manufacture of motors and generators.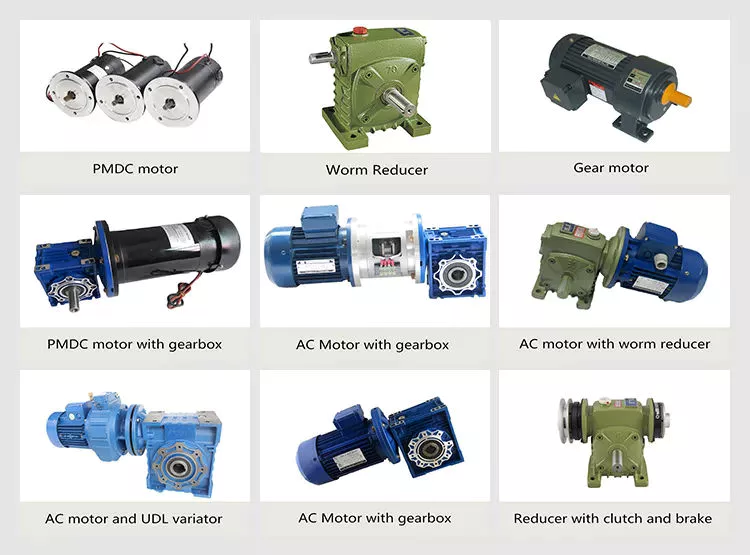 Extruder helical gearbox
An extruder helical gearbox is one of the most common industrial gears. It is compact in size and low-power consuming, making it ideal for heavy-duty applications. Extruder helical gearboxes are suitable for a variety of industrial applications, including cement, plastics, rubber, conveyors, and coolers. In addition to its use in plastics and rubber manufacturing, this gearbox is also useful in other low-power applications such as crushers, coolers, and conveyors.
CZPT SG series Extruder Helical Gearboxes are available in Single Screw and Twin Screw Variations. These gears feature a compact design, high power density, and long service life. Axial bearing housing and thrust bearings are mounted on the input shafts. Extruder helical gearboxes can be installed in various positions, including horizontal, vertical, and inclined.
Helicoidal gears are often produced in a modular manner. This design provides multiple benefits, including engineering and performance advantages, modular production, and the highest level of component integrity. A single helical gearbox can be assembled into a larger gearbox if needed, but modular production ensures consistent performance and economy. This modular design is also cost-effective. It is a versatile and reliable solution for a wide range of applications.
In addition to its efficiencies, Extruder helical gearboxes also have a low noise profile. They have no squeal sounds, and they are silent when running. They can transfer more power than conventional gearboxes. This type of gear has been used in the manufacturing of high-quality plastic products for years. They are often used for applications in automotive transmissions. Aside from being quiet, helical gears have higher contact levels and lower vibration.



Our merchandise assortment contains all types of helical gear, spur gear, bevel gear, gear rack, worm equipment, sprockets,chains, bearings. Hangzhou EPG Co.,Ltd. , was launched in November, 1997. With its 5 wholly owned subsidiaries. specialize in energy transmission merchandise, CATV goods, mechanical seal, hydraulic and Pheumatic, and marketing items. Product Description
Micro DC Gear EPTT 12mm with Worm Shaft 3V 6V ten to one hundred RPM Specifications:

Notice : It truly is just the normal technical info for you reference, The specification this kind of as voltage, pace, torque, shaft can EPT.
A lot more Information:
Rated Voltage: one.five-12V
No Load Speed: 10-3000RPM
Load Torque: 10-1500g.cm
Reduction Ratio: one:ten-one:one thousand
Output EPTT: .one-2W
EPTT Diameter: 15.5mm
EPTT Diameter: 13mm
EPTT Length: 18.7mm
EPTT Size: 11mm
Shaft Variety: D-reduce, spherical or keyway
Relevant EPTT
Company Profile
HangEPTT EPTT EPTT Co. Ltd is a manufacturer and exporter of different of motors with in excess of 10 many years expertise.
Our solution ranges incEPTT:
1) DC Brush motor: 6-130mm diameter, .01-1000W output EPTT
two) DC Spur Equipment EPTT: 12-110mm diameter, .1-300W output EPTT
3) DC Planeary Equipment EPTT: ten-82mm diameter, .1-100W output EPTT
4) Brushless DC EPTT: 28-110mm, 5-1500W output EPTT
five) Stepper EPTT: NEMA 08 to NEMA forty three, Can with EPTT and direct screw
6) Servo EPTT: 42mm to 130mm diameter, fifty-4000w
7) AC Gear EPTT: forty nine to 100mm diameter, 6-140 output EPTT

Production EPTT
Certifications
Consumer Visit and Truthful

FAQ
Q: What is your major items?
A:We currently create Brushed Dc EPTTs, Brushed Dc EPTT EPTTs, Planetary Dc Gear EPTTs, Brushless Dc EPTTs, Stepper motors and Ac EPTTs and many others. You can check the specs for above motors on our site and you can electronic mail us to advocate required motors for every your specification as well.
Q:How to choose a appropriate motor?
A:If you have motor photos or drawings to present us, or you have thorough specs like voltage, pace, torque, motor dimension, functioning mode of the motor, needed daily life time and sounds amount and so on, make sure you do not hesitate to permit us know, then we can suggest suitable motor for each your request appropriately.
Q: Do you have EPT support for your stXiHu (West Lake) Dis.Hu (West Lake) Dis.rd motors?
A:Sure, we can customise for each your request for the voltage, pace, torque and shaft dimensions/shape. If you want further wires/cables soldered on the terminal or need to add connectors, or capacitors or EMC we can make it way too.
Q:Do you have specific layout service for motors?
A:Of course, we would like to design motors separately for our buyers, but it may possibly need some mould demand and design demand.
Q:Can I have samples for tests initial?
A:Yes, undoubtedly you can. After verified the required motor specs, we will quotation and supply a proforma bill for samples, as soon as we get the payment, we will get a Move from our account division to commence samples accordingly.
Q:How do you make certain motor high quality?
A:We have our very own inspection processes: for incoming resources, we have signed sample and drawing to make certain qualified incoming resources for generation approach, we have tour inspection in the process and ultimate inspection to make positive experienced products just before delivery.
Q:What is actually your lead time?
A:EPTTly sEPTTing, our typical stXiHu (West Lake) Dis.Hu (West Lake) Dis.rd solution will want 25-30days, a little bit EPTTer for EPT items. But we are very fleXiHu (West Lake) Dis.ble on the guide time, it will relies upon on the specific orders
Q:What is actually your payment term?
A:For all our new buyers, we will want forty% deposite, 60% paid just before shipment.
Q:When will you reply after acquired my inquiries?
A:We will response within 24 several hours as soon as get your inquires.
Q:How can I EPTT you to make positive my income is risk-free?
A:We are qualified by the third social gathering SGS and we have exported to above eighty five countries up to June.2017. You can examine our status with our present customers in your region (if our customers do not mind), or you can orEPTTvia alibaba to get trade assurance from alibaba to make certain your funds is risk-free.
Q:What's the bare minimum orEPTTquantity?
A:Our minimal orEPTTquantity depends on different motor types, make sure you e mail us to check. Also, we typically do not acknowledge personalized use motor orders.
Q:What is your shipping and delivery strategy for motors?
A:For samples and offers considerably less than 100kg, we typically suggest categorical transport For hefty offers, we usually suggest air shipping and delivery or sea delivery. But it all relies upon on our customers' wants.
Q:What certifications do you have?
A:We presently have CE and ROSH certifications.
Q:Can you send out me your price tag checklist?
A:Considering that we have hundreds of various merchandise, and value may differ per different specifications, we are not in a position to provide a price tag list. But we can quote inside of 24 hours after got your inquirues to make positive you can get the value in time.
Q:Can I pay a visit to your company?
A:Yes, welcome to visit our firm, but please permit us know at lEPTT two months EPTT to support us make sure no other conferences during the working day you check out us.
Many thanks!
Contact Us
HangEPTT EPTT EPTT Co.,Ltd
Get in touch with Man or woman: Celia Chen

Any e-mail or trademanager inquires will be replied within 24 hrs.
Typical samples can be offer you quite quickly(inside 10 times)
Customized services for sort of motor accoring to your prerequisite
Skilled Tchnical help and Following-sale service
Sourcing motor components like EPTTs, encoders, cables, connectors and so on