Product Description
Model Selection
ZD Leader has a wide range of micro motor production lines in the industry, including DC Motor, AC Motor, Brushless Motor, Planetary Gear Motor, Drum Motor, Planetary Gearbox, RV Reducer and Harmonic Gearbox etc. Through technical innovation and customization, we help you create outstanding application systems and provide flexible solutions for various industrial automation situations.
• Model Selection
Our professional sales representive and technical team will choose the right model and transmission solutions for your usage depend on your specific parameters.
• Drawing Request
If you need more product parameters, catalogues, CAD or 3D drawings, please contact us.
 
• On Your Need
We can modify standard products or customize them to meet your specific needs.
Detailed Photos
Product Parameters
Other Related Products
Click here to find what you are looking for:
Company Profile
FAQ
Q: What're your main products?
A: We currently produce Brushed Dc Motors, Brushed Dc Gear Motors, Planetary Dc Gear Motors, Brushless Dc Motors, Stepper motors, Ac Motors and High Precision Planetary Gear Box etc. You can check the specifications for above motors on our website and you can email us to recommend needed motors per your specification too.
Q: How to select a suitable motor?
A:If you have motor pictures or drawings to show us, or you have detailed specs like voltage, speed, torque, motor size, working mode of the motor, needed lifetime and noise level etc, please do not hesitate to let us know, then we can recommend suitable motor per your request accordingly.
Q: Do you have a customized service for your standard motors?
A: Yes, we can customize per your request for the voltage, speed, torque and shaft size/shape. If you need additional wires/cables soldered on the terminal or need to add connectors, or capacitors or EMC we can make it too.
Q: Do you have an individual design service for motors?
A: Yes, we would like to design motors individually for our customers, but it may need some mold developing cost and design charge.
Q: What's your lead time?
A: Generally speaking, our regular standard product will need 15-30days, a bit longer for customized products. But we are very flexible on the lead time, it will depend on the specific orders.
| | |
| --- | --- |
| Application: | Motor |
| Layout: | Cycloidal |
| Installation: | Vertical Type |
| Step: | Double-Step |
| Size: | 32, 42, 52, 62,72mm |
| Manipulate Way: | Forced Manipulation |
Customization:

Available

|

Customized Request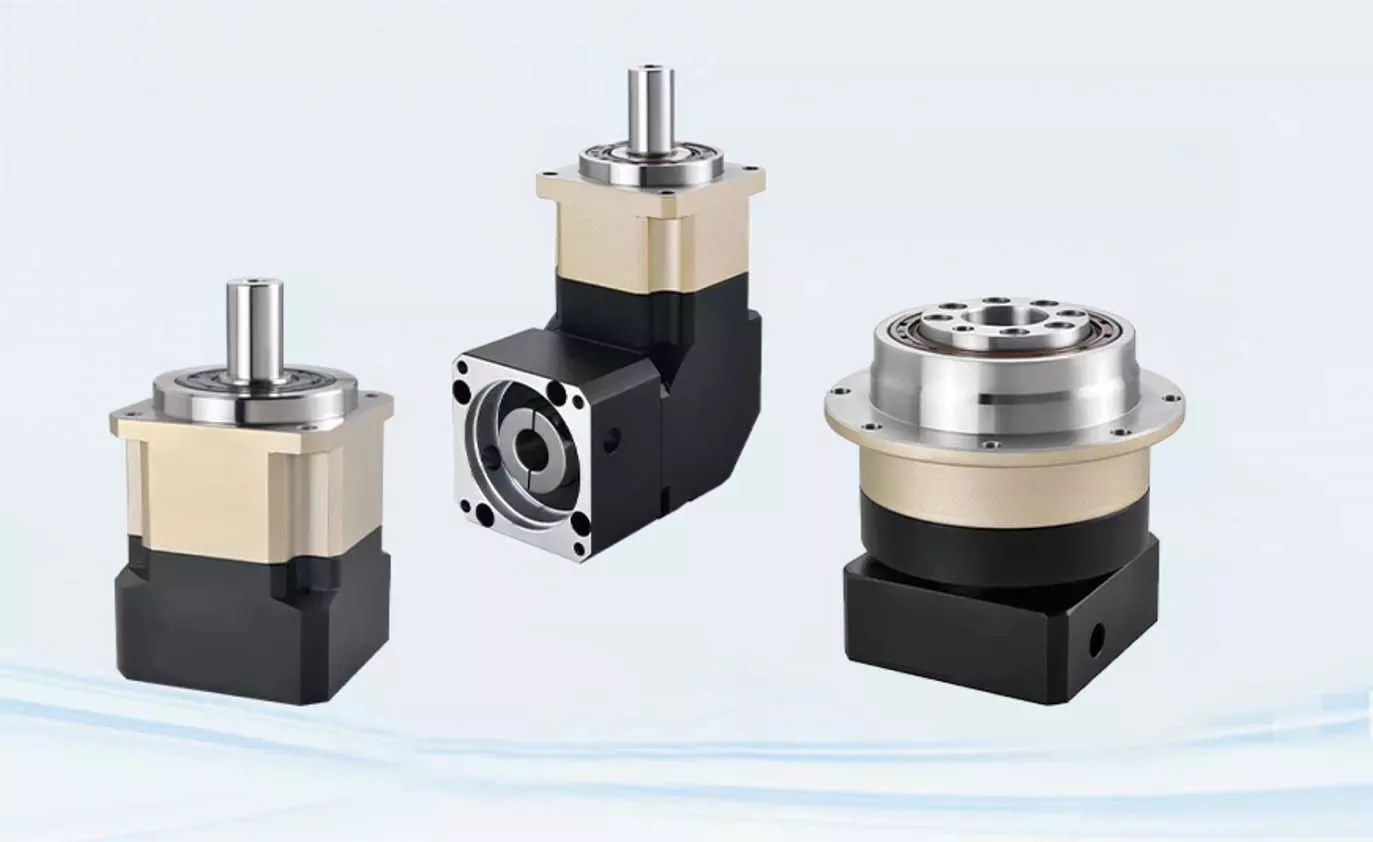 Planetary Gearbox
This article will explore the design and applications of a planetary gearbox. The reduction ratio of a planetary gearbox is dependent on the number of teeth in the gears. The ratios of planetary gearboxes are usually lower than those of conventional mechanical transmissions, which are mainly used to drive engines and generators. They are often the best choice for heavy-duty applications. The following are some of the advantages of planetary gearboxes.
planetary gearboxes
Planetary gearboxes work on a similar principle to solar systems. They rotate around a center gear called the sun gear, and two or more outer gears, called planet gears, are connected by a carrier. These gears then drive an output shaft. The arrangement of planet gears is similar to that of the Milky Way's ring of planets. This arrangement produces the best torque density and stiffness for a gearbox.
As a compact alternative to normal pinion-and-gear reducers, planetary gearing offers many advantages. These characteristics make planetary gearing ideal for a variety of applications, including compactness and low weight. The efficiency of planetary gearing is enhanced by the fact that ninety percent of the input energy is transferred to the output. The gearboxes also have low noise and high torque density. Additionally, their design offers better load distribution, which contributes to a longer service life.
Planetary gears require lubrication. Because they have a smaller footprint than conventional gears, they dissipate heat well. In fact, lubrication can even lower vibration and noise. It's also important to keep the gears properly lubricated to prevent the wear and tear that comes with use. The lubrication in planetary gears also helps keep them operating properly and reduces wear and tear on the gears.
A planetary gearbox uses multiple planetary parts to achieve the reduction goal. Each gear has an output shaft and a sun gear located in the center. The ring gear is fixed to the machine, while the sun gear is attached to a clamping system. The outer gears are connected to the carrier, and each planetary gear is held together by rings. This arrangement allows the planetary gear to be symmetrical with respect to the input shaft.
The gear ratio of a planetary gearbox is defined by the sun gear's number of teeth. As the sun gear gets smaller, the ratio of the gear will increase. The ratio range of planetary gears ranges from 3:1 to ten to one. Eventually, however, the sun gear becomes too small, and the torque will fall significantly. The higher the ratio, the less torque the gears can transmit. So, planetary gears are often referred to as "planetary" gears.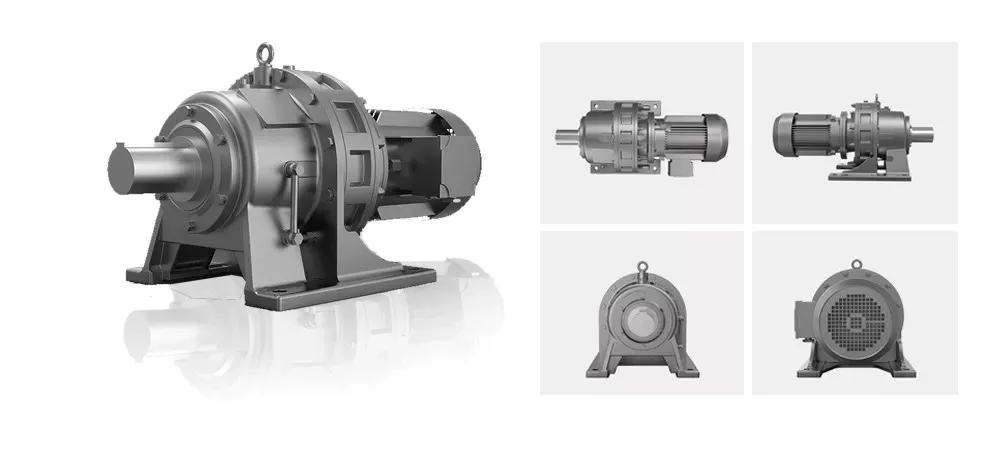 Their design
The basic design of a Planetary Gearbox is quite simple. It consists of three interconnecting links, each of which has its own torque. The ring gear is fixed to the frame 0 at O, and the other two are fixed to each other at A and B. The ring gear, meanwhile, is attached to the planet arm 3 at O. All three parts are connected by joints. A free-body diagram is shown in Figure 9.
During the development process, the design team will divide the power to each individual planet into its respective power paths. This distribution will be based on the meshing condition of all gears in the system. Then, the design team will proceed to determine the loads on individual gear meshes. Using this method, it is possible to determine the loads on individual gear meshes and the shape of ring gear housing.
Planetary Gearboxes are made of three gear types. The sun gear is the center, which is connected to the other two gears by an internal tooth ring gear. The planet pinions are arranged in a carrier assembly that sets their spacing. The carrier also incorporates an output shaft. The three components in a Planetary Gearbox mesh with each other, and they rotate together as one. Depending on the application, they may rotate at different speeds or at different times.
The planetary gearbox's design is unique. In a planetary gearbox, the input gear rotates around the central gear, while the outer gears are arranged around the sun gear. In addition, the ring gear holds the structure together. A carrier connects the outer gears to the output shaft. Ultimately, this gear system transmits high torque. This type of gearbox is ideal for high-speed operations.
The basic design of a Planetary Gearbox consists of multiple contacts that must mesh with each other. A single planet has an integer number of teeth, while the ring has a non-integer number. The teeth of the planets must mesh with each other, as well as the sun. The tooth counts, as well as the planet spacing, play a role in the design. A planetary gearbox must have an integer number of teeth to function properly.
Applications
In addition to the above-mentioned applications, planetary gearing is also used in machine tools, plastic machinery, derrick and dock cranes, and material handling equipments. Further, its application is found in dredging equipment, road-making machinery, sugar crystallizers, and mill drives. While its versatility and efficiency makes it a desirable choice for many industries, its complicated structure and construction make it a complex component.
Among the many benefits of using a planetary gearbox, the ability to transmit greater torque into a controlled space makes it a popular choice for many industries. Moreover, adding additional planet gears increases the torque density. This makes planetary gears suitable for applications requiring high torque. They are also used in electric screwdrivers and turbine engines. However, they are not used in everything. Some of the more common applications are discussed below:
One of the most important features of planetary gearboxes is their compact footprint. They are able to transmit torque while at the same time reducing noise and vibration. In addition to this, they are able to achieve a high speed without sacrificing high-quality performance. The compact footprint of these gears also allows them to be used in high-speed applications. In some cases, a planetary gearbox has sliding sections. Some of these sections are lubricated with oil, while others may require a synthetic gel. Despite these unique features, planetary gears have become common in many industries.
Planetary gears are composed of three components. The sun gear is the input gear, whereas the planet gears are the output gears. They are connected by a carrier. The carrier connects the input shaft with the output shaft. A planetary gearbox can be designed for various requirements, and the type you use will depend on the needs of your application. Its design and performance must meet your application's needs.
The ratios of planetary gears vary depending on the number of planets. The smaller the sun gear, the greater the ratio. When planetary stages are used alone, the ratio range is 3:1 to 10:1. Higher ratios can be obtained by connecting several planetary stages together in the same ring gear. This method is known as a multi-stage gearbox. However, it can only be used in large gearboxes.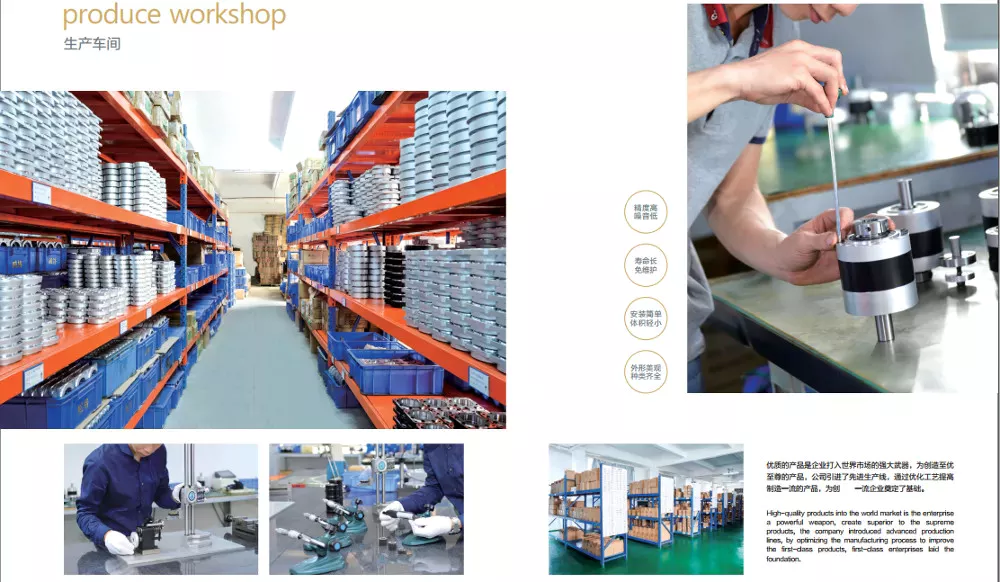 Maintenance
The main component of a planetary gearbox is the planetary gear. It requires regular maintenance and cleaning to remain in top shape. Demand for a longer life span protects all other components of the gearbox. This article will discuss the maintenance and cleaning procedures for planetary gears. After reading this article, you should know how to maintain your planetary gearbox properly. Hopefully, you can enjoy a longer life with your gearbox.
Firstly, it is important to know how to properly lubricate a planetary gearbox. The lubricant is essential as gears that operate at high speeds are subject to high levels of heat and friction. The housing of the planetary gearbox should be constructed to allow the heat to dissipate. The recommended oil is synthetic, and it should be filled between 30 and 50 percent. The lubricant should be changed at least every six months or as needed.
While it may seem unnecessary to replace a planetary gearbox, regular servicing will help it last a long time. A regular inspection will identify a problem and the appropriate repairs are needed. Once the planetary gearbox is full, it will plug with gear oil. To avoid this problem, consider getting the unit repaired instead of replacing the gearbox. This can save you a lot of money over a new planetary gearbox.
Proper lubrication is essential for a long life of your planetary gearbox. Oil change frequency should be based on oil temperature and operating speed. Oil at higher temperatures should be changed more frequently because it loses its molecular structure and cannot form a protective film. After this, oil filter maintenance should be performed every few months. Lastly, the gearbox oil needs to be checked regularly and replaced when necessary.



editor by CX 2023-05-09
Warranty: 3months-1year
Model Quantity: DC Brush and Brushless Gear Motor
Variety: Induction Motor
Protect Feature: Drip-evidence
AC Voltage: 208-230 / 240 V
Effectiveness: Ie 3
Motor Variety: AC/DC Gear Motor
Dimension: 60mm-104mm, 42mm, 52mm-120mm
Specification: CE, ISO9001, CCC, RoHS
Packaging Particulars: Wooden instances and cartons
Port: ZheJiang /ZheJiang /HangZhou
Specification
| | |
| --- | --- |
| item | value |
| Warranty | 3months-1year |
| Place of Origin | ZHE |
| Brand Identify | KEYOU |
| Model Number | DC Brush and Brushless Equipment Motor |
| Type | Induction Motor |
| Protect Characteristic | Drip-proof |
| AC Voltage | 208-230 / 240 V |
| Efficiency | Ie three |
| Motor Type | AC/DC Gear Motor |
| Size | 60mm-104mm, 42mm, 52mm-120mm |
| Specification | UL, CE, ISO9001, CCC, sixty Higher-Velocity Proper Angle Precision Hollow Rotary System Planetary Reducer Disc Equipment with Servo Stepping Motor Gearbox RoHS |
FAQ 1. who are we?We are based in ZheJiang , China, start off from 2017,market to Southeast Asia(sixty.00%),North America(ten.00%),Africa(ten.00%),South Asia(ten.00%),Japanese Asia(4.00%),Eastern Europe(3.00%),Mid East(3.00%). There are total about 5-10 individuals in our office.2. how can we ensure top quality?Always a pre-generation sample before mass productionAlways last Inspection just before shipment rs-555 rs-545 Motor with127 Ratio 36mm Brushed DC Motor 10w 6V-24V Substantial Energy High Torque Electrical PMDC Planetary DC Gear Motor 3.what can you acquire from us?Motor4. why should you get from us not from other suppliers?ZheJiang Keyou Equipment Equipment Co., Ltd. was proven in 2017 as a specialist provider of guide water pumps, motors and basic equipment.We have 4 many years of sector encounter to offer clients with higher products and greater companies.5. what companies can we supply?Acknowledged Delivery Terms: FOB,CFR,CIF,EXW;Accepted Payment Currency:USDAccepted Payment Variety: T/T,Credit rating Card,PayPalLanguage Spoken:English, PrimoPal 3phase Dia.22mm spherical planetary gearbox BLDC geared long lasting magnet brushless dc motor Chinese
What is a Planetary Gearbox?
A planetary gearbox is a mechanical device in which the teeth of a planet mesh with the teeth of its sun or ring. The number of teeth and the spacing of planets will determine whether the teeth mesh correctly. In this article, we will learn more about planetary gearboxes. Besides understanding their working, you can also learn how to design your own. Here are some examples:
planetary gearboxes
If your car has an automatic transmission, then a planetary gearbox is the type you have. It is possible to find out if you have this type of gearbox by consulting the owner's manual, calling the service department of your car's manufacturer, or conducting a search using your favorite search engine. However, planetary gears are more complex and have many more components than standard gearboxes. The following information will explain more about this type of gearbox.
Planetary gearboxes use three different gear types to transmit torque. The sun gear sits in the center of the gear assembly, while the other gears rotate around it. A carrier connects the two gears, and is designed to set the spacing between them. When the gears are rotated, the carrier will spin, enabling the entire assembly to work together. The carrier also incorporates the output shaft. For this gearbox to work effectively, it must meet the application's requirements.
There are three main types of planetary gearboxes: the basic model is highly efficient and transmits 97% of the power input. The earliest models are not complex, but they do have some key differences. Some of these differences make them ideal for various applications. For example, a planetary gearbox can operate in alternating and continuous operation, with the output support having internal grooving. Some designs have more than one output shaft, allowing the user to choose the configuration and torque that is best for their application.
One of the main differences between a planetary gearbox and a conventional one is the way the planetary parts move. A planetary gearbox may have multiple axes for increased torque. A planetary gearbox can provide a torque up to 113,000 N.m. by rotating its maximum teeth simultaneously. They are the ideal choice for space-constrained applications. For instance, a car with small spaces can install one with ease.
A planetary gearbox's gear ratio is determined by the ratio of the sun gear to the ring gear. The number of teeth on the sun gear is a way to adjust the gear ratio. Smaller sun gears result in larger planetary gear ratios, while larger ones cause a decrease in torque. The ratio between planetary gears ranges from 3:1 to 10:1, with the lowest ratio being three. The greatest possible ratio is 10:1.
A planetary gearbox has many benefits. The compact design makes them a more efficient choice for small motors and is advantageous for servo functions. Planetary gearboxes have low inertia, which is an important factor, especially in servo applications, since the inertia of the gearbox adds to the motor's load inertia. The planetary gearboxes are typically lubricated with grease or oil, so you don't need to worry about re-lubrication or maintenance.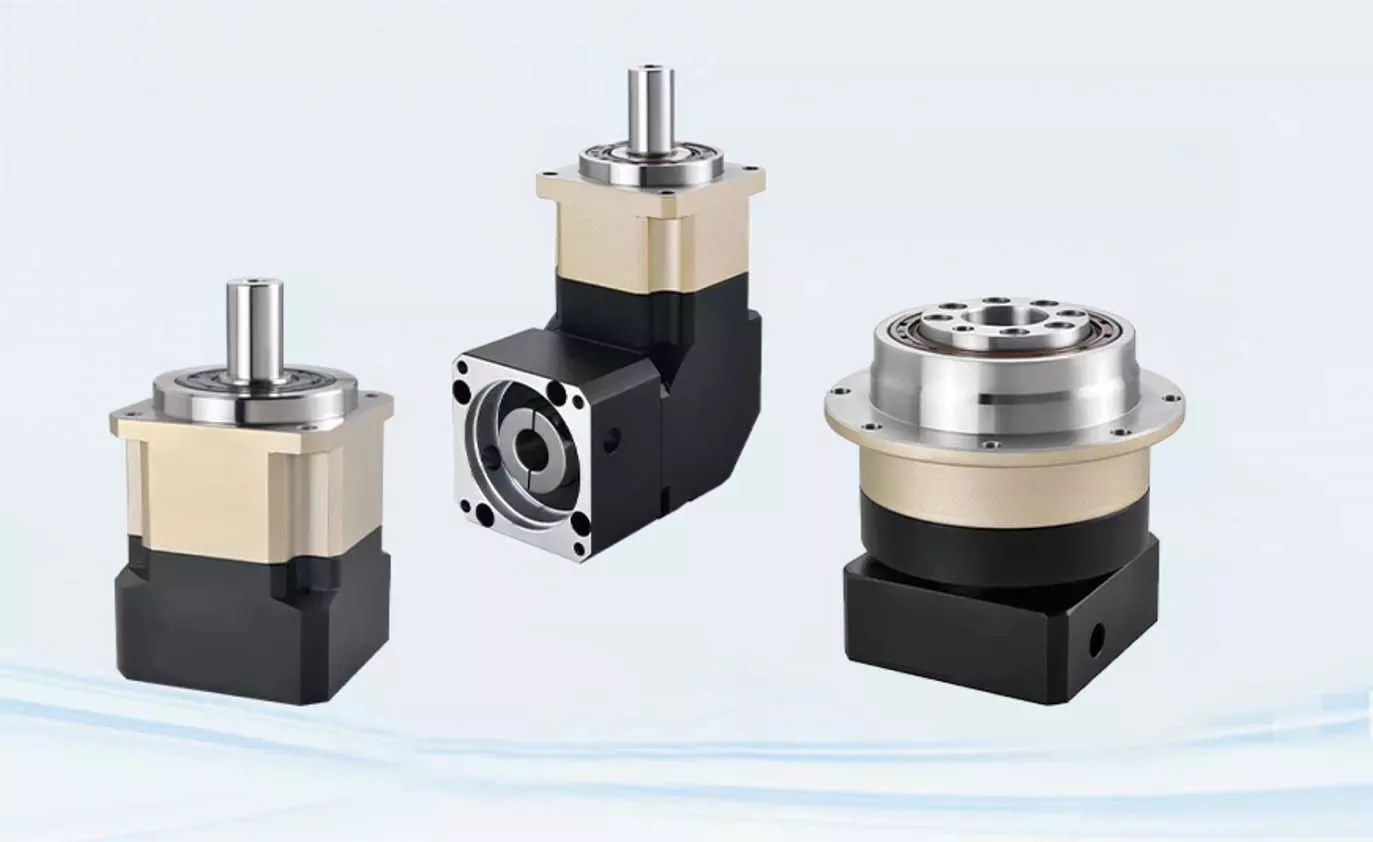 planetary gearboxes with output shaft
The advantages of planetary gearboxes are numerous. They are widely used in many applications, from automobiles to medical equipment, goods & personnel lifts to machine tools. They are also used in derrick & dockyard cranes and slewing drives. These gearboxes are available in various sizes and shapes, ranging from small to extremely large. There are many different types, and each is designed to suit its intended use.
The LP generation 3 gearhead series combines maximum quality with economic precision in a low-backlash planetary gearbox. The output shaft version is especially suited for high-speed, highly dynamic cyclic operation. Another version is the SP+ HIGH SPEED. The SP+ high-speed version is designed to achieve maximum speeds while in continuous operation. If you need a planetary gearbox with an output shaft, look no further. It is the best choice for many applications.
As the name suggests, a planetary gearbox incorporates planetary parts and an output shaft. The outer gears (also called the planetary gears) are connected by a carrier to the output shaft. The carrier is then connected to the output shaft by a ring. There are two or more planetary gears inside the planetary gearbox. Each gear is connected to a carrier, which is connected to the output shaft.
An epicyclic planetary gear train can be assembled so that the planet gear rolls around the sun gear. In the wheel drive planetary gearbox, the planetary gears are grouped over the housing to optimize the size and weight of the system. The planetary gear train can handle torques as high as 332,000 N.m., with the ring gear being fixed while the sun gear is movable.
Another advantage of a planetary gearbox is that it uses many teeth at once. This allows for high speed reduction and high torque transmission, and it is extremely compact. Planetary gearboxes with output shaft are ideal for space-constrained applications. Their compact size and minimal weight make them a popular choice in many industries. They are also known as epicyclic gears and are used in many different types of machines.
A planetary gearbox can have three components. A central sun gear, an outer ring known as the inner gear, and an output shaft. These three components are linked by a carrier. The carrier rotates so that the input and output gears are in sync. They also have a standard gap between the gears. The carrier also acts as the output shaft. They can be used to create small machines, such as a bicycle acceleration hub.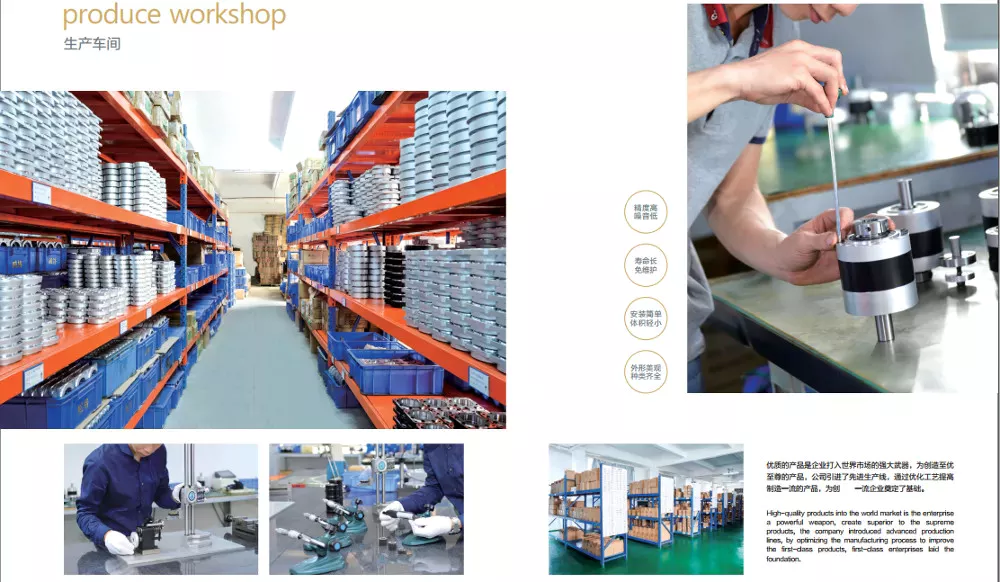 planetary gearboxes with integer number of teeth
When designing a planetary gearbox, one must determine the amount of tooth count. This figure is known as the mesh load factor Kg, and is based on the normal tooth forces that are generated in each mesh. The number of planets, the error in the gear design, and the rigidity of the housing all affect Kg. Depending on the type of application, Kg can be calculated by using different standards.
In a typical planetary gearbox, the ratio is an integer number, and the lowest is 3:1. At a ratio of 10, the sun gear is too large and the sun wheel is too low to provide a sufficient amount of torque. In most cases, the ratio is an integer value, and the teeth are evenly spaced. The gear mesh is then balanced to grade 2. The carrier is measured three-dimensionally to detect the accuracy of the planet pin hole in the carrier.
In the simplest case, each planetary gear mesh produces a dynamic signal at its mesh frequency. These signals can cancel or reinforce in various ways. A helix angle, however, introduces axial forces into the gear mesh, which can be cancelled or reinforced in the same way as torques. As the helix angle is an integer number, this planetary gear model does not necessarily require infinite precision.
The resulting motion period is measured in rotational angles. This figure can be used to determine fault diagnosis and calculate the minimum data length required. It can also be used to calculate the kinematic motion of a faulty planet gear tooth. It is important to note that fault-mesh motion is not instantaneous, and therefore, it requires a sufficient amount of time to fully mesh a faulty planet gear.
The load-share factor is similar to that of spur and helical gearboxes, and can be used to calculate dynamic load sharing. When the load share factor is low, the individual gear meshes are slightly loaded. Deflections can vary, especially with high-precision gears. Therefore, the design process should incorporate the tolerance chain. This will ensure the correct ratio of gear mesh.
A planetary gearbox is a type of planetary gear system that is used in motors. It has a sun gear at the center and a set of outer gears. Each gear turns according to its axis around the sun. They are interconnected by a ring component and are connected to each other through a carrier. The carrier also includes the output shaft. And since the sun gear is centered, the mesh is standard.
As an added benefit, planetary gearboxes have sliding surfaces, which reduce noise and vibration. Despite the high-quality of planetary gearboxes, it is important to properly lubricate them to avoid wear and tear. CZPT uses CZPT. In order to make the planetary gearboxes last a long time, the lubricant is usually incorporated in the planetary gearbox.



editor by czh 2023-02-15