Product Description
Product Description GFT series / CZPT 701 / CZPT CTM1016 / CZPT riduttorr RRTD180

ZHangZhoug New CZPT Hydraulic Co., Ltd. is a professional manufacturer of planetary reducers/gearbox/final drive. At present,we developed tens of thousands specifications of the planetary reducer/gearbox, travel drive,swing drive and winch drive.The ratio range is 3.3~9000, and the output torque range is 500~1200000N.m. The installation, dimensions and performance parameters of the final drive are exactly the same as famous European brands, which can be perfectly replaced and interchanged.
Details as follows:
BONFIGLIOLI (300 series, 700C series, 700T series, 600W series)
BREVINI (EM, ED, ET, EQ, EC, PD, PDA, CTD, CTU, SL types)
DINAMIC OIL (types RE, GB, RA, GBA)
REGGIANA RIDUTTORI (RR, RA type)
COMER (PG, PGA, PGR, PGW types)
REXROTH (GFT, GFT-W, GFB type)
ROSSI (R2E, R3E, R4E, RCE, RC2E, RC3E, MR2E, MR3E, MR4E, MRCE, MRC2E, MRC3E)
ZOLLERN (ZHP3.13, ZHP3.15, ZHP3.19, ZHP3.20, ZHP3.22, ZHP3.24, ZHP3.25, ZHP3.26, ZHP3.27, ZHP3.29, ZHP3.31, ZHP3.32)
FAIRFIELD, AUBURN GEAR, OMNI GEAR, O&K, etc. Therefore,our planetary reducer/gearbox can be used to replace the gearboxes of these brands.
Bonfiglioli
Dinamic oil
Brevini
RR
300
RE110
EM1571
ED1571
ET2571
RR65/105
301
RE210
EM1030
ED1030
ET2030
RR110/210
303
RE240
ED2030
ET3030
EQ4030
RR310
304
RE310
ED2040
ET3040
EQ4040
RR510
305
RE510
EM1045
ED2045
ET3045
RR510/710
306
RE810
EM1046
ED2046
ET3046
RR810
EM1065
ED2065
ET3065
307
RE1571
EM1090
ED2090
ET3090
RR1571
RE1520
309
RE1520
ED2150
ET3150
EQ4150
RR1700
310
RE2520
ED2250
ET3250
EQ4250
RR2700
ED2320
ET3320
EQ4320
311
RE3510
SL3001,SL3002,SL3003,SL3004
RR4000
313
RE3511,RE3512,RE3513,RE3514
SL4001,SL4002,SL4003,SL4004
RR5000/RR5200
315
RE6520
SL6001,SL6002,SL6003,SL6004   SL8501,SL8502,SL8503
RR6500
316
GB11000
SL12001,SL12002,SL12003,SL12004
RR8000
317
GB18000,GB21000,
SL18001,SL18002,SL18003
RR10000
318
GB26000
SL25001,SL25002,SL25003,SL25004   
RR15000
319
GB53000,GB53000
SL35001,SL35002,SL35003,SL35004   
RR20000
320
 
 
 
321
GB61000
 
 
300 Series Planetary Geabox Parameter
  Model    

    Rated Output Torque  

(N.m)

Max.Power

(KW)

Max.Input Speed

(rpm)

Ratio
 
 
301
1750
30
3000
3.4-2700
7-700
303
2500
40
3000
3.6-2800
9-800
305
5000
60
3000
3.6-2800
9-800
306
8500
75
2500
3.6-2900
9-800
307
12500
100
2500
3.4-2400
13-700
309
18500
130

2500

3.4-2400
13-700
310
25000
150
2000
4-2500
40-900
311
35000
180
2000
4-2100
18-800
313
50000
200
2000
4-2200
18-800
315
80000
250
1500
4-1800
70-900
316
105000
270
1500
4.4-1200
50-600
317
150000
300
1000
4-1900
70-900
318
200000
340
1000
4.4-1100
200-700
319
30000
380
500
4.8-1400
300-800
Office Environment
Our Equipment
Accessories for 300 Series

Certificate
Contact Us
How to contact us?
 Nancy Zhang

Foreign Sales&Marketing Manager
HangZhou Kemer Engineering Machinery Co.,LTD
 
| | |
| --- | --- |
| After-sales Service: | on Line |
| Warranty: | 1 Year, 1 Year |
| Type: | Drive, Motor |
| Application: | Industrial Equipment |
| Certification: | ISO9001: 2000 |
| Condition: | New |
Customization:

Available

|

Customized Request
Challenges in Achieving High Gear Ratios with Compactness in Planetary Gearboxes
Designing planetary gearboxes with high gear ratios while maintaining a compact form factor poses several challenges due to the intricate arrangement of gears and the need to balance various factors:
Space Constraints: Increasing the gear ratio typically requires adding more planetary stages, resulting in additional gears and components. However, limited available space can make it challenging to fit these additional components without compromising the compactness of the gearbox.
Efficiency: As the number of planetary stages increases to achieve higher gear ratios, there can be a trade-off in terms of efficiency. Additional gear meshings and friction losses can lead to decreased overall efficiency, impacting the gearbox's performance.
Load Distribution: The distribution of loads across multiple stages becomes critical when designing high gear ratio planetary gearboxes. Proper load distribution ensures that each stage shares the load proportionally, preventing premature wear and ensuring reliable operation.
Bearing Arrangement: Accommodating multiple stages of planetary gears requires an effective bearing arrangement to support the rotating components. Improper bearing selection or arrangement can lead to increased friction, reduced efficiency, and potential failures.
Manufacturing Tolerances: Achieving high gear ratios demands tight manufacturing tolerances to ensure accurate gear tooth profiles and precise gear meshing. Any deviations can result in noise, vibration, and reduced performance.
Lubrication: Adequate lubrication becomes crucial in maintaining smooth operation and reducing friction as gear ratios increase. However, proper lubrication distribution across multiple stages can be challenging, impacting efficiency and longevity.
Noise and Vibration: The complexity of high gear ratio planetary gearboxes can lead to increased noise and vibration levels due to the higher number of gear meshing interactions. Managing noise and vibration becomes essential for ensuring acceptable performance and user comfort.
To address these challenges, engineers employ advanced design techniques, high-precision manufacturing processes, specialized materials, innovative bearing arrangements, and optimized lubrication strategies. Achieving the right balance between high gear ratios and compactness involves careful consideration of these factors to ensure the gearbox's reliability, efficiency, and performance.
Differences Between Inline and Right-Angle Planetary Gearbox Configurations
Inline and right-angle planetary gearbox configurations are two common designs with distinct characteristics suited for various applications. Here's a comparison of these configurations:
Inline Planetary Gearbox:
Configuration: In an inline configuration, the input and output shafts are aligned along the same axis. The sun gear, planetary gears, and ring gear are typically arranged in a straight line.
Compactness: Inline gearboxes are more compact and have a smaller footprint, making them suitable for applications with limited space.
Efficiency: Inline configurations tend to have slightly higher efficiency due to the direct alignment of components.
Output Speed and Torque: Inline gearboxes are better suited for applications that require higher output speeds and lower torque.
Applications: They are commonly used in robotics, conveyors, printing machines, and other applications where space is a consideration.
Right-Angle Planetary Gearbox:
Configuration: In a right-angle configuration, the input and output shafts are oriented at a 90-degree angle to each other. This allows for a change in direction of power transmission.
Space Flexibility: Right-angle gearboxes offer flexibility in arranging components, making them suitable for applications that require changes in direction or where space constraints prevent a straight-line configuration.
Torque Capacity: Right-angle configurations can handle higher torque loads due to the increased surface area of gear engagement.
Applications: They are often used in cranes, elevators, conveyor systems, and applications requiring a change in direction.
Efficiency: Right-angle configurations may have slightly lower efficiency due to increased gear meshing complexity and potential for additional losses.
Choosing between inline and right-angle configurations depends on factors such as available space, required torque and speed, and the need for changes in power transmission direction. Each configuration offers distinct advantages based on the specific needs of the application.
Factors to Consider When Selecting a Planetary Gearbox
Choosing the right planetary gearbox for a specific application involves considering various factors to ensure optimal performance and compatibility. Here are the key factors to keep in mind:
Load Requirements: Determine the torque and speed requirements of your application. Planetary gearboxes offer different torque and speed ratios, so selecting the appropriate gearbox with the right load capacity is crucial.
Ratio: Evaluate the gear reduction ratio needed to achieve the desired output speed and torque. Planetary gearboxes come in various gear ratios, allowing you to customize the output characteristics.
Efficiency: Consider the gearbox's efficiency, as it affects energy consumption and heat generation. Higher efficiency gearboxes minimize power losses during transmission.
Size and Compactness: Planetary gearboxes are known for their compact size, but it's essential to choose a size that fits within the available space while meeting performance requirements.
Mounting Configuration: Determine how the gearbox will be mounted in your application. Planetary gearboxes can have different mounting options, including flange, shaft, or foot mountings.
Input and Output Types: Select the appropriate input and output shaft configurations, such as male, female, keyed, splined, or hollow shafts, to ensure compatibility with your equipment.
Environment: Consider the operating environment, including temperature, humidity, dust, and potential exposure to chemicals. Choose a gearbox with appropriate seals and materials to withstand the conditions.
Accuracy: Some applications require precise motion control. If accuracy is essential, choose a gearbox with minimal backlash and high gear mesh quality.
Service Life and Reliability: Evaluate the gearbox's expected service life and reliability based on the manufacturer's specifications. Choose a reputable manufacturer known for producing reliable products.
Backlash: Backlash is the play between gears that can affect positioning accuracy. Depending on your application, you might need a gearbox with low backlash or a method to compensate for it.
Budget: Consider your budget constraints while balancing performance requirements. Sometimes, investing in a higher-quality gearbox upfront can lead to long-term cost savings through reduced maintenance and downtime.
By carefully considering these factors and consulting with gearbox manufacturers or experts, you can select a planetary gearbox that best meets the unique demands of your application.



editor by CX 2023-10-26
Item Description
We,TOSION Company focus in hydraulic area for much more than fifteen many years with expert group and knowledgeable engineer.We have 6 factories in NingBo,China.
We,TOSION Firm focus in hydraulic area for far more than fifteen a long time with professional group and seasoned engineer.We have 6 factories in NingBo,China.We,TOSION Business specialize in hydraulic discipline for a lot more than 15 several years with professional staff and knowledgeable engineer.We have 6 factories in NingBo,China.We,TOSION Company focus in hydraulic discipline for far more than 15 several years with professional group and experienced engineer.We have 6 factories in NingBo,China.We,TOSION Firm focus in hydraulic discipline for much more than fifteen years with skilled team and seasoned engineer.We have 6 factories in NingBo,China.
*Sophisticated producing units for the Geroler equipment established,which use reduced strain of startup,offer easy and reliable operation and substantial performance.
*The output shaft adapts in tapered roller bearings that allow higher axial and radial forces.the circumstance can provide capacities of higher strain and high torque in the extensive of purposes.
*Innovative desthn ini disc distrbution flow,which can automaticaally compensate in functioning with high volume efficiency and long daily life,provide smooth and trustworthy procedure.
US $50




/ Piece




|

1 Piece



(Min. Order)

###
| | |
| --- | --- |
| Type: | Plunger Pump, Confirm with The Supplier |
| Certification: | RoHS, CE, ISO9001, SGS |
| Feature: | Wear-Resistant, Flame-Resistant, Tear-Resistant, Heat-Resistant, Cold-Resistant |
| Pressure: | Confirm with The Supplier |
| Work Temperature: | Confirm with The Supplier |
| Material: | Confirm with The Supplier |
###
Samples:

US$ 1/Piece

1 Piece(Min.Order)
###
###
US $50




/ Piece




|

1 Piece



(Min. Order)

###
| | |
| --- | --- |
| Type: | Plunger Pump, Confirm with The Supplier |
| Certification: | RoHS, CE, ISO9001, SGS |
| Feature: | Wear-Resistant, Flame-Resistant, Tear-Resistant, Heat-Resistant, Cold-Resistant |
| Pressure: | Confirm with The Supplier |
| Work Temperature: | Confirm with The Supplier |
| Material: | Confirm with The Supplier |
###
Samples:

US$ 1/Piece

1 Piece(Min.Order)
###
###
Planetary Gearbox Components
The basic components of a planetary gearset are an input, output, and stationary position. Different types of planetary gearboxes will have different output ratios and torques. A leading company for planetary gearbox design, CZPT, provides the necessary components. These components can vary in both male and female shafts and come with a variety of modular options. Here are a few things to consider about each component.
CFHK Series
The CFHK Series is a multistage planetary gearbox that contains multiple planetary gears. The multiple teeth of each planetary gear mesh simultaneously during operation to increase the transmittable torque. The gears are case hardened and ground, and the ratios of the planetary gears are integers. They were first functionally described by Leonardo da Vinci in 1490. Today, the CFHK Series is a favorite among automotive engineers and manufacturers.
The CH Series offers high accuracy with a compact design and case hardened, hypoid, and helical gearing. These gearboxes are also available in the CFXR series, with low backlash and friction. These planetary gearboxes are designed to provide high torque and high precision in a variety of applications. In addition, the CFXR series features 100% helical gearing and low backlash.
The CFHK Series features a sun gear that drives the next stage. These gears can be put in series or serially in the same housing. In some cases, the output shaft of the first stage becomes the input shaft of the second stage. In addition, ring gears are also used as structural parts of smaller gearboxes. An example of a planetary gearbox is the pencil sharpener mechanism. The pencil is placed on an axis that is set on a sun gear. The sun gear drives the next planet stage.
A planetary gear unit's gear ratio is determined by the number of teeth in the sun gear and ring gear. The smaller the sun gear, the smaller the ratio between the sun gear and planet gears. The largest gear ratio in a planetary gear unit is 10:1. A higher number of teeth increases the transmission ratio. In order to maximize torque, the planetary gears must be rearranged. A smaller sun gear will have higher torque than a large ring gear.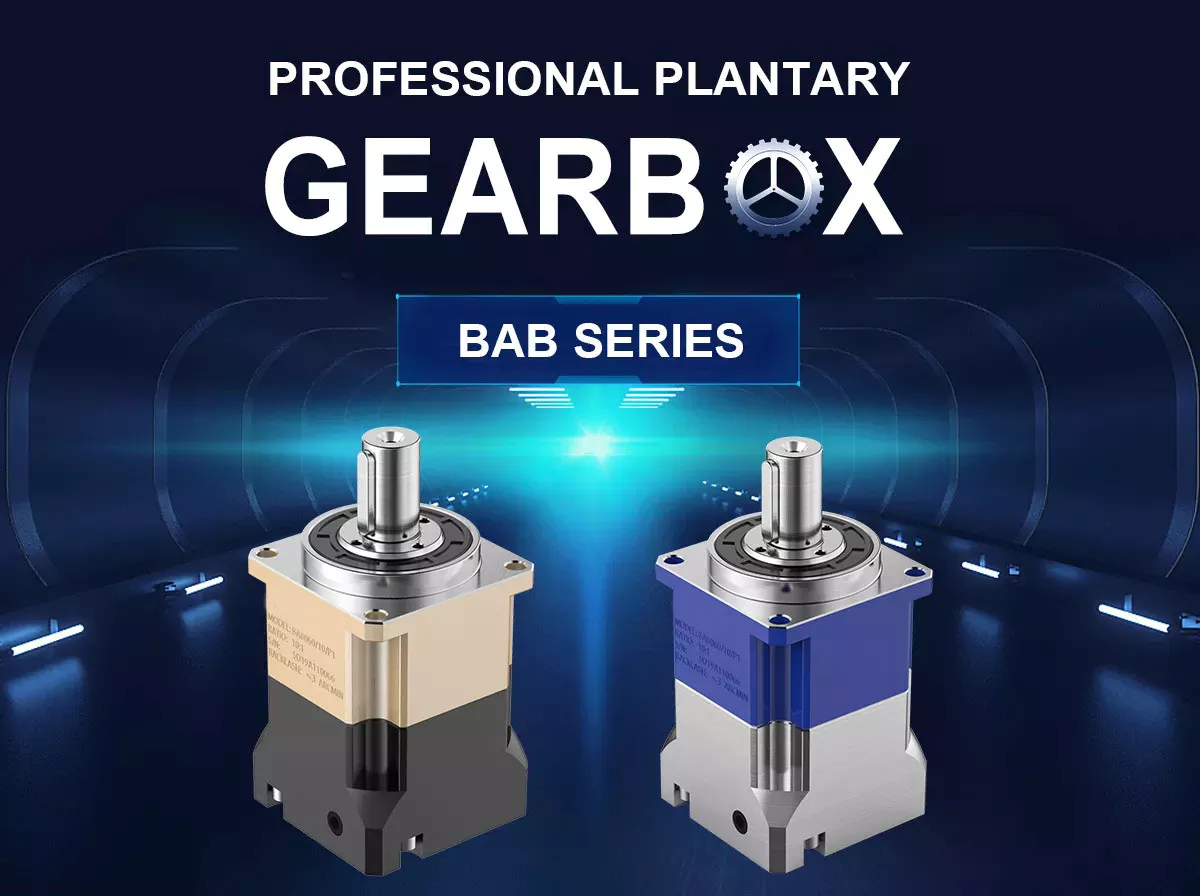 CFX Series
The HPN Harmonic Planetary(r) Series planetary gearboxes offer a low-cost solution with high-performance and high-reliability. This modular design is easy to install and requires very little maintenance. Its planetary design and full complement of needle rollers allow for extended life and quiet operation. In addition, the HPN Harmonic Planetary(r) Series is available in a range of sizes.
The compact size and high-speed design of planetary gearboxes results in excellent heat dissipation. However, high-speed or sustained performance applications may require lubricants. A planetary gearbox will have smaller minimum steps to minimize noise and vibration. Planetary gears will give you the highest level of efficiency while minimizing noise. As a result, they can provide high-quality 3D prints.
A planetary gear train is composed of a ring gear and planet gears, each supported by a carrier. A ring gear is pink, while the sun gear is red. The sun gear and carrier rotate around each other at a 45-degree angle. This is also known as an epicyclic gear. Planetary gearboxes are often found in space-constrained applications. The CFX Series features a compact design and excellent performance.
The CFX Series features a robust design that is easy to install. Its compact size makes installation of planetary gearboxes easier and faster. They are available in three different configurations for continuous, intermittent, and counter-clockwise operation. The CFX Series offers the perfect solution for your accelerating needs. They're a great solution for any automotive or industrial application. You can easily configure the CFX Series to meet your specific requirements.
CAP Series
The Candy Controls CAP Series is a new generation of compact, precision planetary gearboxes that combine high torques with low backlash and exceptional wear resistance. This rotary flange planetary gearbox is ideal for a variety of industrial, mining and marine applications. Its modular construction enables users to easily mount different stages, hydraulic or electric motors, and different types of gears. Its CPH Series features an extremely rigid alloy steel housing, carburized gears, and induction hardened gears.
The CAP Series utilizes multiple planetary gears for high torque transmission. The number of planetary gears is not fixed, but most planetary gearboxes utilize at least three. The larger the number of planetary gears, the higher the transmittable torque. A planetary gearbox is composed of multiple planetary gears with a meshing action that occurs simultaneously during operation. The result is a higher efficiency and a smoother, quieter operation than a conventional gearbox.
The VersaPlanetary range features modular design for easy installation. This system includes mounting plates for typical FIRST (r) Robotics Competition motors. The mounting plates are designed to fit each motor. These planetary gearboxes are compatible with various types of motors, from small electric motors to large, heavy duty ones. They are also compatible with a variety of mounting systems, including CIM motors.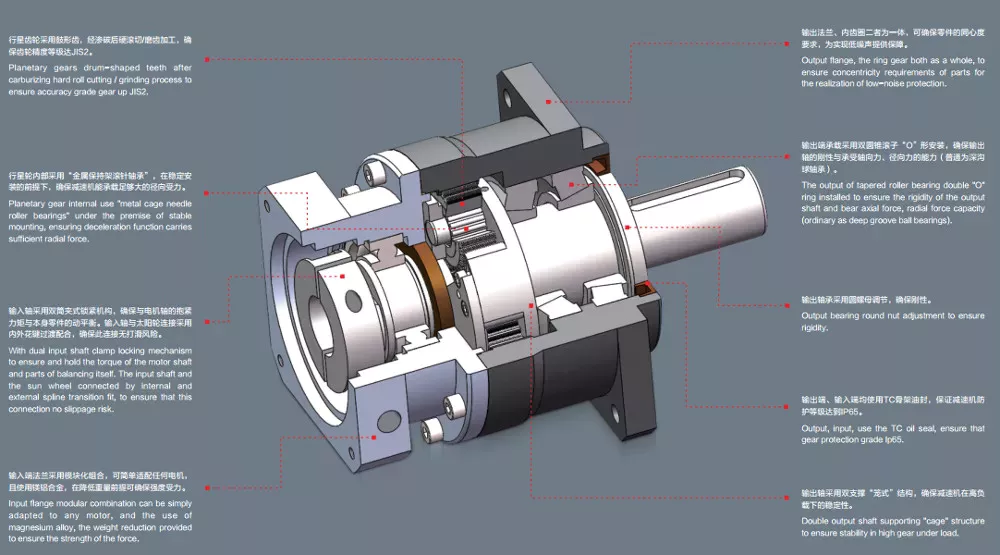 CAPK Series
The CZPT APK Series is a high precision, rotary flange style planetary gearbox. Its case hardened and ground gears are designed to provide excellent wear resistance, low backlash, and excellent precision. The CAPK Series offers high axial and moment load capacities in a compact housing. CZPT is the world leader in the production of planetary gearboxes. The CAPK Series features an array of high-quality, innovative features.
CZPT SMART Lubrication technology is used to keep the gears well-lubricated and reduce noise and vibration. The planetary gearbox's 3-gear design is ideal for DIY CNC robotics. This series has a long history of quality, and CZPT uses only the best components. The CZPT 3:1 High Precision Planetary Gearbox is an excellent choice for CNC Robotics and other applications.
A multi-stage planetary gearbox combines individual ratios for a greater number of ratios. Additional planetary gears increase the transmittable torque. The direction of the output and drive shaft are always identical. The CAPK Series features a high-quality, durable construction. They are made from stainless steel and offer a long-term warranty. They are the best choice for industrial and commercial applications. While planetary gears are more expensive, they are highly efficient.
CFH Series
The Candy CFH Series planetary gearboxes offer the benefits of a modular design and a low backlash. They offer a variety of size options and excellent durability. This planetary gearbox is compact and wear resistant. The CFH Series planetary gearbox has a carburized, induction hardened gears and a rigid alloy steel housing. Its low backlash and precision make it an excellent choice for industrial applications.
The CFH Series planetary gearbox is a highly efficient, high-speed helical gear. The compact design of this gearbox results in high heat dissipation and low mass inertia. Planet carrier bearings experience significant lateral forces from the transmission of torque. As a result, radial and axial forces oppose each other. The result is that the torque is distributed over three gears, reducing noise, vibration, and wear.
The planetary gearbox has three main components: a sun gear (also known as the input gear), a ring gear, and two planet gears. These are connected by a carrier that rotates about a 45-degree clockwise axis. The CFH Series of gears is available in triple and double stages. They can also be used in electric motors. As a result, the CFH Series is highly versatile.
The CFH Series of planetary gearboxes can be found in all kinds of applications, including automotive transmissions. Their compact design and high-performance performance make them a popular choice for space-constrained applications. This gearbox has several benefits and is a great alternative to a conventional helical gearbox. These gearboxes are highly effective for reducing torque and speed, and are compact enough to fit in most applications.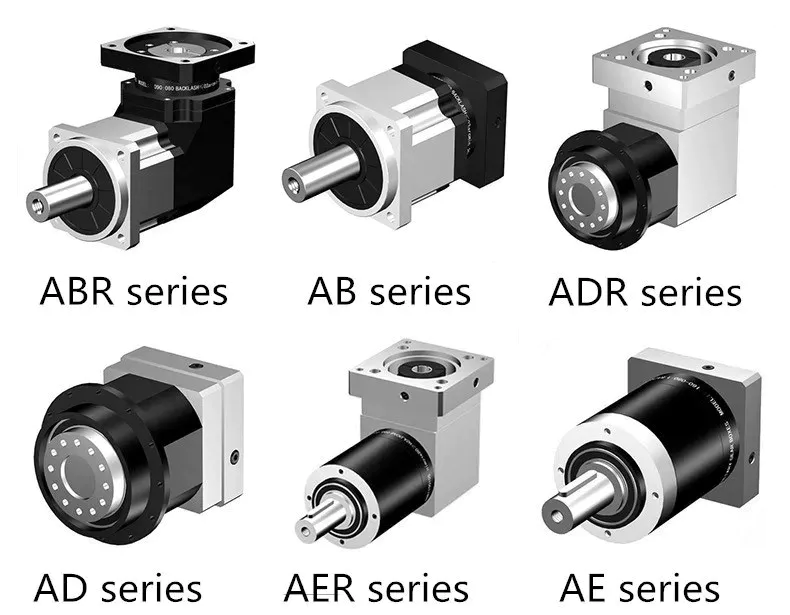 CZPT
If you need a high-quality planetary gearbox, the CZPT Planetary Series is the right choice. This Italian company designs and manufactures gearboxes in its San Polo d'Enza, Italy, facility with 11 branch offices and three production facilities. The company is attempting to replicate the success of the Italian Super Car industry, which has gained global recognition. The company provides a range of gearboxes for use in heavy industry, agriculture, offshore, aerial and marine work.
With over 40 years of experience, CZPT manufactures a wide range of high-quality gearboxes. From bevel-helical units to Helical units, wheel gears and negative brakes, the company has been manufacturing quality components for many industries. CZPT is a trusted Australian distributor of CZPT gear components. The company is dedicated to providing the best planetary gears for every industry.
If your CZPT Planetary gearbox is malfunctioning, you can have it repaired quickly and easily. The company uses quality materials and a variety of sizes and output ratios to cater to the most demanding applications. In addition, you can customize your gearbox to suit your specific needs. CZPT Planetary Gearboxes are highly versatile and customizable, offering infinite scalability.



editor by czh 2023-03-27

a specialised supplier of a entire variety of chains, sprockets, gears, equipment racks, V-belts, couplings and reducers. We are aiming to meet the calls for of the clientele around the planet.. Ever-Energy Group CO., LTD. IS Expert IN Generating ALL Kinds OF MECHANICAL TRANSMISSION AND HYDRAULIC TRANSMISSION LIKE: PLANETARY GEARBOXES, WORM REDUCERS, IN-LINE HELICAL Gear Speed REDUCERS, PARALLEL SHAFT HELICAL Gear REDUCERS, HELICAL BEVEL REDUCERS, HELICAL WORM Equipment REDUCERS, AGRICULTURAL GEARBOXES, TRACTOR GEARBOXES, Car GEARBOXES, PTO Travel SHAFTS, Specific REDUCER & Associated Gear Parts AND OTHER Connected Items, SPROCKETS, HYDRAULIC Technique, VACCUM PUMPS, FLUID COUPLING, Equipment RACKS, CHAINS, TIMING PULLEYS, UDL Velocity VARIATORS, V PULLEYS, HYDRAULIC CYLINDER, Equipment PUMPS, SCREW AIR COMPRESSORS, SHAFT COLLARS Lower BACKLASH WORM REDUCERS AND SO ON.
MaXiHu (West Lake) Dis.mum torque:
twenty,000NM
MaXiHu (West Lake) Dis.mum output pace:
lt1200rpm
MaXiHu (West Lake) Dis.mum input pace:
lt2500rpm
Ratio:
3:one up to four:1
Output type:
square shaft
hex shaft
flange
HangEPTT EPTT Inc. is a professional exporter and company of numerous precision EPTTd castings and EPTTd elements in EPTT. Our EPTTd castings incEPTT investment decision casting (lost wax casting), sand casting, die casting.
We have acquired wealthy encounter for casting machining manufacture and collected a team of expert personnel and skilled engineers with superior engineering stage. Our annual creation potential exceeds 4,000 metric tons.
We have the most EPTT testing faXiHu (West Lake) Dis.Hu (West Lake) Dis.ties, these kinds of as spectral analyzer for rubber material chemical composition check, tensile toughness tests EPTT, effect value tester and hardness meter, magnetic particle screening EPTT, sandblasting EPTT and heat treatment method equipment. In addition to, there are many EPTT gear in the precision machining workshop: have 23 sets CNC lathes, 10sets vertical CNC boring and milling cEPTTr and a single horizontal dull and milling cEPTTr EPTTed from Korea, two EPTT milling EPTT, and two EPTT lathes, 1 grinder, 10sets drilling and faucet EPTTs, two 50 % automatic saw, and one Coordinate Measuring EPTT (CMM), 1 Projector and a single machining floor high quality screening EPTT and one Mahr altitude instrument. Our product's tolerance can be managed unEPTT0.01mm. The screening EPTT's precision is within .005mm. ISO9000 has been executed. The raw supplies incEPTT misplaced wax castings of steel and alloy metal and ductile iron, and forgings. All parts will be examined for material chemical composition, toughness and EEPTTation. 80% of our products are exported to North American and European nations. EPTT are for EPTT cylinder, EPTT brake and motor, this kind of as EPTT cylinEPTTends , rod, piston, connecting rod, oil valve, oil seals, rubber seals, brake valve of EPTT. At present, we are providing EPTT brake elements for Pacbrake. Some of our massive clients are Hunter Engineering, Rocore, Engross, Tigercat, Torbel, Fusion, Mersen and so on.
We strictly put into action the ISO9000 top quality program in the course of the generation. All our merchandise are well recognized by our customers. Relying on our possess manufacturing facility, we can give competitive charges, specialized assist for quality guarantee and new product deveXiHu (West Lake) Dis.Hu (West Lake) Dis.ment with our engineering crew.
If some of our merchandise desire you, you should feel free of charge to get in touch with us at any time.
We will make prompt reply to you. If feasible, make sure you offer us your wanted objects drawings and pictures for our reference.
Positive aspects:
one Wealthy expertise for global organization,
two prompt shipping and delivery, high quality handle,
three small orders are suitable,
four powerful capability for R ampD.
FAQ:
1. Can I be your agent?
Of course, welcome to deep cooperation. We have big promotion of THINKWELL brand name in the market place now. For the details make sure you get in touch with me.
two. Is OEM obtainable?
Sure, OEM is available. We have professional designer to aid your brand name marketing.
three. How can I get a sample to check your top quality?
Right after value confirmation, you can require for samples to check out our high quality. Totally free for the samples, but you require to pay out for the freight.
4. What is your good quality guarantee?
We have diverse kinds of products which can satisfy diverse top quality stXiHu (West Lake) Dis.Hu (West Lake) Dis.rd.
Our QC department will check items before shipping and delivery. We have one hundred% quality assure to clients. We will be dependable for any quality difficulty.
five. How about the shipping time?
The shipping and delivery time is relying on the merchandise and the quantity. But EPTTly, the delivery time for a container is about one particular month.
6. What is benefit will you deliver?
You will be pleased with our top quality.
Welcome to our firm.
Get in touch with:
Tel: 574 87913612
Fax: 574 87913610
Net:
Include: #166 XiHu (West Lake) Dis.ngchen Road, XiHu (West Lake) Dis.epu Tow, HangEPTT, EPTT, EPTT
Welcome to inquiry!
If any difficulty, really feel free to go away message on the bottom of this webpage.