Product Description
MN Series Planetary Gear Motor Gear Box Transmission
1. Ratio range: 3.15-3 Nm
Input
IEC Flange
Mechanical rating (n1 = 1500 min-1)
up to 200kW
Electric motor
Gear ratios
12.67 … 50.9
Solid input shaft with or without fan cooling – inch or metric dims.
Gear unit versions
In line
Applicable AC motors
Integral motors and brake motors
IEC-normalized motors and brake motors
Mounting type
Foot
Single and dual speed motors
Flange mounted
Main brake features
DC and AC supply
Torque-arm
Faster brake reaction through electronically controlled rectifier
Output shaft options
Solid shaft
Main motor options
Thermistors and thermostat sensors
Splined shaft
Independent forced cooling
Female splined shaft
Line driver and push-pull incremental encoder
Hollow shaft with shrink disc
| | |
| --- | --- |
| Application: | Agricultural Machinery, Industry |
| Function: | Speed Changing, Speed Reduction |
| Layout: | Coaxial |
| Hardness: | Hardened |
| Installation: | Vertical Type |
| Step: | Three-Step |
Samples:

US$ 500/Piece

1 Piece(Min.Order)

|
Request Sample
Customization:

Available

|

Customized Request
Challenges in Achieving High Gear Ratios with Compactness in Planetary Gearboxes
Designing planetary gearboxes with high gear ratios while maintaining a compact form factor poses several challenges due to the intricate arrangement of gears and the need to balance various factors:
Space Constraints: Increasing the gear ratio typically requires adding more planetary stages, resulting in additional gears and components. However, limited available space can make it challenging to fit these additional components without compromising the compactness of the gearbox.
Efficiency: As the number of planetary stages increases to achieve higher gear ratios, there can be a trade-off in terms of efficiency. Additional gear meshings and friction losses can lead to decreased overall efficiency, impacting the gearbox's performance.
Load Distribution: The distribution of loads across multiple stages becomes critical when designing high gear ratio planetary gearboxes. Proper load distribution ensures that each stage shares the load proportionally, preventing premature wear and ensuring reliable operation.
Bearing Arrangement: Accommodating multiple stages of planetary gears requires an effective bearing arrangement to support the rotating components. Improper bearing selection or arrangement can lead to increased friction, reduced efficiency, and potential failures.
Manufacturing Tolerances: Achieving high gear ratios demands tight manufacturing tolerances to ensure accurate gear tooth profiles and precise gear meshing. Any deviations can result in noise, vibration, and reduced performance.
Lubrication: Adequate lubrication becomes crucial in maintaining smooth operation and reducing friction as gear ratios increase. However, proper lubrication distribution across multiple stages can be challenging, impacting efficiency and longevity.
Noise and Vibration: The complexity of high gear ratio planetary gearboxes can lead to increased noise and vibration levels due to the higher number of gear meshing interactions. Managing noise and vibration becomes essential for ensuring acceptable performance and user comfort.
To address these challenges, engineers employ advanced design techniques, high-precision manufacturing processes, specialized materials, innovative bearing arrangements, and optimized lubrication strategies. Achieving the right balance between high gear ratios and compactness involves careful consideration of these factors to ensure the gearbox's reliability, efficiency, and performance.
Maintenance Practices to Extend the Lifespan of Planetary Gearboxes
Proper maintenance is essential for ensuring the longevity and optimal performance of planetary gearboxes. Here are specific maintenance practices that can help extend the lifespan of planetary gearboxes:
1. Regular Inspections: Implement a schedule for routine visual inspections of the gearbox. Look for signs of wear, damage, oil leaks, and any abnormal conditions. Early detection of issues can prevent more significant problems.
2. Lubrication: Adequate lubrication is crucial for reducing friction and wear between gearbox components. Follow the manufacturer's recommendations for lubricant type, viscosity, and change intervals. Ensure that the gearbox is properly lubricated to prevent premature wear.
3. Proper Installation: Ensure the gearbox is installed correctly, following the manufacturer's guidelines and specifications. Proper alignment, torque settings, and clearances are critical to prevent misalignment-related wear and other issues.
4. Load Monitoring: Avoid overloading the gearbox beyond its designed capacity. Excessive loads can accelerate wear and reduce the gearbox's lifespan. Regularly monitor the load conditions and ensure they are within the gearbox's rated capacity.
5. Temperature Control: Maintain the operating temperature within the recommended range. Excessive heat can lead to accelerated wear and lubricant breakdown. Adequate ventilation and cooling measures may be necessary in high-temperature environments.
6. Seal and Gasket Inspection: Regularly check seals and gaskets for signs of leakage. Damaged seals can lead to lubricant loss and contamination, which can cause premature wear and gear damage.
7. Vibration Analysis: Use vibration analysis techniques to detect early signs of misalignment, imbalance, or other mechanical issues. Monitoring vibration levels can help identify problems before they lead to serious damage.
8. Preventive Maintenance: Establish a preventive maintenance program based on the gearbox's operational conditions and usage. Perform scheduled maintenance tasks such as gear inspections, lubricant changes, and component replacements as needed.
9. Training and Documentation: Ensure that maintenance personnel are trained in proper gearbox maintenance procedures. Keep comprehensive records of maintenance activities, inspections, and repairs to track the gearbox's condition and history.
10. Consult Manufacturer Guidelines: Always refer to the manufacturer's maintenance and servicing guidelines specific to the gearbox model and application. Following these guidelines will help maintain warranty coverage and ensure best practices are followed.
By adhering to these maintenance practices, you can significantly extend the lifespan of your planetary gearbox, minimize downtime, and ensure reliable performance for your industrial machinery or application.
Challenges and Solutions for Managing Power Transmission Efficiency in Planetary Gearboxes
Managing power transmission efficiency in planetary gearboxes is crucial to ensure optimal performance and minimize energy losses. Several challenges and solutions are involved in maintaining high efficiency:
1. Gear Meshing Efficiency: The interaction between gears can lead to energy losses due to friction and meshing misalignment. To address this, manufacturers use precision manufacturing techniques to ensure accurate gear meshing and reduce friction. High-quality materials and surface treatments are also employed to minimize wear and friction.
2. Lubrication: Proper lubrication is essential to reduce friction and wear between gear surfaces. Using high-quality lubricants with the appropriate viscosity and additives can enhance power transmission efficiency. Regular maintenance and monitoring of lubrication levels are vital to prevent efficiency losses.
3. Bearing Efficiency: Bearings support the rotating elements of the gearbox and can contribute to energy losses if not properly designed or maintained. Choosing high-quality bearings and ensuring proper alignment and lubrication can mitigate efficiency losses in this area.
4. Bearing Preload: Incorrect bearing preload can lead to increased friction and efficiency losses. Precision assembly and proper adjustment of bearing preload are necessary to optimize power transmission efficiency.
5. Mechanical Losses: Various mechanical losses, such as windage and churning losses, can occur in planetary gearboxes. Designing gearboxes with streamlined shapes and efficient ventilation systems can reduce these losses and enhance overall efficiency.
6. Material Selection: Choosing appropriate materials with high strength and minimal wear characteristics is essential for reducing power losses due to material deformation and wear. Advanced materials and surface coatings can be employed to enhance efficiency.
7. Noise and Vibration: Excessive noise and vibration can indicate energy losses in the form of mechanical inefficiencies. Proper design and precise manufacturing techniques can help minimize noise and vibration, indicating better power transmission efficiency.
8. Efficiency Monitoring: Regular efficiency monitoring through testing and analysis allows engineers to identify potential issues and optimize gearbox performance. This proactive approach ensures that any efficiency losses are promptly addressed.
By addressing these challenges through careful design, material selection, manufacturing techniques, lubrication, and maintenance, engineers can manage power transmission efficiency in planetary gearboxes and achieve high-performance power transmission systems.



editor by CX 2023-09-13
Product Description
Transmission Gear Reducer Planetary Gearbox Reduction Gear Box for Gear Motors
Model: 2Nm
Rating Power :0.25KW-200kw
Description :
N series of planetary reducers from SGR are widely used for industrial and heavy duty severe applications . planetary reducer feature with compact size, low noise , excellent reliability ,long life . In-line or right-angle planetary gearboxes are available in male and female shaft configurations. The CZPT male shaft solution (splined or cylindrical) is able to withstand strong radial or axial loads on the output shaft. As a leading planetary gearbox manufactory in China , SGR planetary reducer is produced by modular design, combined according to customer requirement, housing material from CZPT with nodular cast iron which can increases gearbox's rigidity and antiknock, heavy-duty bearing is installed at low-speed shaft, it can bear big radial load due to proportionate distribution of torque ,every CZPT gears are case hardened to get high reliability and long life . SGR planetary reducer have 16 models for different torque range ,each CZPT model have 1-5 stages to achieve different ratios , SGR planetary reducer have wide rang selection of high speed design: cylindrical with key, hydraulic motor, electric motor .Installation in CZPT is multiposition ,various fasten type .
N series planetary gearbox torque sheet with models
 
Gear unit size
200
201
240
241
280
281
353/354
355
400
401
Normal output torque
T2N[Nm]
1500
2000
3500
4000
4300
7300
13000
16000
20000
23000
Gear unit size
428
429
445
446
510
542
543
695
810
885
Normal output torque
T2N[Nm]
26000
30000
32000
43000
63000
75000
100000
150000
300000
420000
| | |
| --- | --- |
| Application: | Industrial |
| Speed: | Low Speed |
| Number of Stator: | Three-Phase |
| Function: | Driving |
| Casing Protection: | Explosion-Proof Type |
| Number of Poles: | 4 |
Samples:

US$ 2000/Piece

1 Piece(Min.Order)

|
Request Sample
Customization:

Available

|

Customized Request
Impact of Gear Ratio on Output Speed and Torque in Planetary Gearboxes
The gear ratio of a planetary gearbox has a significant effect on both the output speed and torque of the system. The gear ratio is defined as the ratio of the number of teeth on the driven gear (output) to the number of teeth on the driving gear (input).
1. Output Speed: The gear ratio determines the relationship between the input and output speeds of the gearbox. A higher gear ratio (more teeth on the output gear) results in a lower output speed compared to the input speed. Conversely, a lower gear ratio (fewer teeth on the output gear) leads to a higher output speed relative to the input speed.
2. Output Torque: The gear ratio also affects the output torque of the gearbox. An increase in gear ratio amplifies the torque delivered at the output, making it higher than the input torque. Conversely, a decr
Impact of Temperature Variations and Environmental Conditions on Planetary Gearbox Performance
The performance of planetary gearboxes can be significantly influenced by temperature variations and environmental conditions. Here's how these factors impact their operation:
Temperature Variations: Extreme temperature fluctuations can affect the lubrication properties of the gearbox. Cold temperatures can cause the lubricant to thicken, leading to increased friction and reduced efficiency. On the other hand, high temperatures can cause the lubricant to thin out, potentially leading to insufficient lubrication and accelerated wear.
Environmental Contaminants: Planetary gearboxes used in outdoor or industrial environments can be exposed to contaminants such as dust, dirt, moisture, and chemicals. These contaminants can infiltrate the gearbox and degrade the quality of the lubricant. Additionally, abrasive particles can cause wear on gear surfaces, leading to decreased performance and potential damage.
Corrosion: Exposure to moisture, especially in humid or corrosive environments, can lead to corrosion of
Challenges in Achieving High Gear Ratios with Compactness in Planetary Gearboxes
Designing planetary gearboxes with high gear ratios while maintaining compactness presents several challenges:
Space Constraints: As the gear ratio increases, the number of gear stages required also increases. This can lead to larger gearbox sizes, which may be challenging to accommodate in applications with limited space.
Bearing Loads: Higher gear ratios often result in increased loads on the bearings and other components due to the redistribution of forces. This can impact the durability and lifespan of the gearbox.
Efficiency: Each gear stage introduces losses due to friction and other factors. With multiple stages, the overall efficiency of the gearbox can decrease, affecting its energy efficiency.
Complexity: Achieving high gear ratios can require complex gear arrangements and additional components, which can lead to increased manufacturing complexity and costs.
Thermal Effects: Higher gear ratios can lead to greater heat generation due to increased friction and loads. Managing thermal effects becomes crucial to prevent overheating and component failure.
To address these challenges, gearbox designers use advanced materials, precise machining techniques, and innovative bearing arrangements to optimize the design for both compactness and performance. Computer simulations and modeling play a critical role in predicting the behavior of the gearbox under different operating conditions, helping to ensure reliability and efficiency.
gearbox components. Corrosion weakens the structural integrity of gears and other components, which can ultimately result in premature failure.
Thermal Expansion: Temperature changes can cause materials to expand and contract. In gearboxes, this can lead to misalignment of gears and improper meshing, causing noise, vibration, and reduced efficiency. Proper consideration of thermal expansion is crucial in gearbox design.
Sealing and Ventilation: To mitigate the impact of temperature and environmental factors, planetary gearboxes need effective sealing to prevent contaminants from entering and to retain the lubricant. Proper ventilation is also essential to prevent pressure build-up inside the gearbox due to temperature changes.
Cooling Systems: In applications where temperature control is critical, cooling systems such as fans or heat exchangers can be incorporated to maintain optimal operating temperatures. This helps prevent overheating and ensures consistent gearbox performance.
Overall, temperature variations and environmental conditions can have a profound impact on the performance and lifespan of planetary gearboxes. Manufacturers and operators need to consider these factors during design, installation, and maintenance to ensure reliable and efficient operation.
ease in gear ratio reduces the output torque relative to the input torque.
The relationship between gear ratio, output speed, and output torque is inversely proportional. This means that as the gear ratio increases and output speed decreases, the output torque proportionally increases. Conversely, as the gear ratio decreases and output speed increases, the output torque proportionally decreases.
It's important to note that the gear ratio selection in a planetary gearbox involves trade-offs between output speed and torque. Engineers choose a gear ratio that aligns with the specific application's requirements, considering factors such as desired speed, torque, and efficiency.



editor by CX 2023-08-29
Item Description
In depth Photos
Merchandise Parameters
Notice : It truly is just the typical technological knowledge for you reference, The specification this kind of as voltage, speed, torque, shaft can be personalized by your needs. Please speak to us for more details. Many thanks. 
 
Company Profile
FAQ
Q: What're your major items?
A: We presently generate Brushed Dc Motors, Brushed Dc Gear Motors, Planetary Dc Equipment Motors, Brushless Dc Motors, Stepper motors, Ac Motors and Large Precision Planetary Equipment Box and so on. You can examine the technical specs for over motors on our site and you can e mail us to advise needed motors per your specification as well.
Q: How to choose a suitable motor?
A:If you have motor pictures or drawings to show us, or you have thorough specs like voltage, pace, torque, motor size, operating method of the motor, necessary life time and noise level and many others, please do not wait to enable us know, then we can recommend suited motor for every your request appropriately.
Q: Do you have a custom-made provider for your common motors?
A: Yes, we can customise for each your ask for for the voltage, speed, torque and shaft size/condition. If you want added wires/cables soldered on the terminal or need to insert connectors, or capacitors or EMC we can make it also.
Q: Do you have an person layout provider for motors?
A: Of course, we would like to style motors independently for our buyers, but it could want some mould creating expense and design charge. 
Q: What is your direct time?
A: Generally speaking, our regular regular item will need fifteen-30days, a little bit more time for tailored products. But we are very adaptable on the guide time, it will depend on the certain orders.
Remember to contact us if you have in depth requests, thank you !



/ Piece




|

1 Piece



(Min. Order)

###
| | |
| --- | --- |
| Application: | Motor, Machinery |
| Function: | Speed Changing, Speed Reduction |
| Layout: | Cycloidal |
| Hardness: | Hardened Tooth Surface |
| Installation: | Vertical Type |
| Step: | Three-Step |
###



/ Piece




|

1 Piece



(Min. Order)

###
| | |
| --- | --- |
| Application: | Motor, Machinery |
| Function: | Speed Changing, Speed Reduction |
| Layout: | Cycloidal |
| Hardness: | Hardened Tooth Surface |
| Installation: | Vertical Type |
| Step: | Three-Step |
###
Planetary Gearbox Advantages and Disadvantages
A planetary gearbox is a type of mechanical drive with a single output shaft. They are suitable for both clockwise and counterclockwise rotations, have less inertia, and operate at higher speeds. Here are some advantages and disadvantages of this type of gearbox. Let us see what these advantages are and why you should use them in your applications. Listed below are some of the benefits of planetary gearboxes.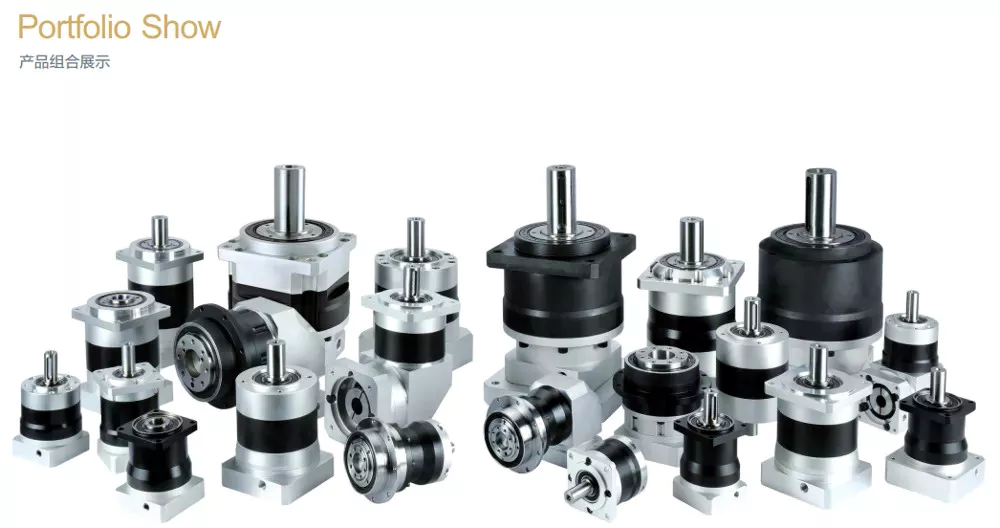 Suitable for counterclockwise and clockwise rotation
If you want to teach children about the clock hands, you can buy some resources for counterclockwise and asymmetrical rotation. These resources include worksheets for identifying degrees of rotation, writing rules for rotation, and visual processing. You can also use these resources to teach angles. For example, the translation of shapes activity pack helps children learn about the rotation of geometric shapes. Similarly, the visual perception activity sheet helps children understand how to process information visually.
Various studies have been done to understand the anatomical substrate of rotations. In a recent study, CZPT et al. compared the position of the transitional zone electrocardiographically and anatomically. The authors found that the transitional zone was normal in nine of 33 subjects, indicating that rotation is not a sign of disease. Similarly, a counterclockwise rotation may be caused by a genetic or environmental factor.
The core tip data should be designed to work in both clockwise and counterclockwise rotation. Counterclockwise rotation requires a different starting point than a clockwise rotation. In North America, star-delta starting is used. In both cases, the figure is rotated about its point. Counterclockwise rotation, on the other hand, is done in the opposite direction. In addition, it is possible to create counterclockwise rotation using the same gimbal.
Despite its name, both clockwise and counterclockwise rotation requires a certain amount of force to rotate. When rotating clockwise, the object faces upwards. Counterclockwise rotation, on the other hand, starts from the top position and heads to the right. If rotating in the opposite direction, the object turns counterclockwise, and vice versa. The clockwise movement, in contrast, is the reverse of counterclockwise rotation.
Has less inertia
The primary difference between a planetary gearbox and a normal pinion-and-gear reducer is the ratio. A planetary gearbox will produce less inertia, which is an important advantage because it will reduce torque and energy requirements. The ratio of the planetary gearbox to its fixed axis counterpart is a factor of three. A planetary gearbox has smaller gears than a conventional planetary, so its inertia is proportional to the number of planets.
Planetary gears are less inertia than spur gears, and they share the load across multiple gear teeth. This means that they will have low backlash, and this is essential for applications with high start-stop cycles and frequent rotational direction changes. Another benefit is the high stiffness. A planetary gearbox will have less backlash than a spur gearbox, which means that it will be more reliable.
A planetary gearbox can use either spur or helical gears. The former provides higher torque ratings while the latter has less noise and stiffness. Both types of gears are useful in motorsports, aerospace, truck transmissions, and power generation units. They require more assembly time than a conventional parallel shaft gear, but the PD series is the more efficient alternative. PD series planetary gears are suitable for many applications, including servo and robotics.
In contrast, a planetary gear set can have varying input speed. This can affect the frequency response of the gearset. A mathematical model of the two-stage planetary gears has non-stationary effects and correlates with experimental findings. Fig. 6.3 shows an addendum. The dedendum's minimum value is approximately 1.25m. When the dedendum is at its smallest, the dedendum has less inertia.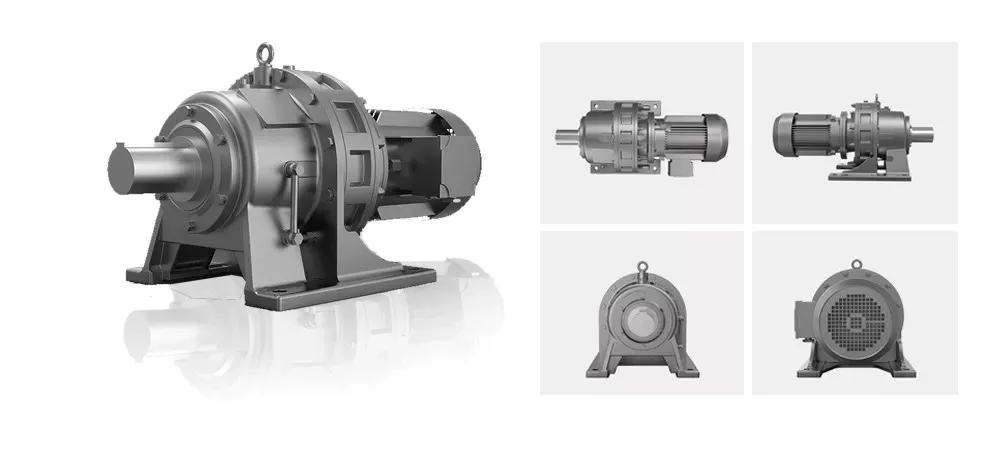 Offers greater reliability
The Planetary Gearbox is a better option for driving a vehicle than a standard spur gearbox. A planetary gearbox is less expensive, and they have better backlash, higher load capacity, and greater shock loads. Unlike spur gearboxes, however, mechanical noise is virtually nonexistent. This makes them more reliable in high-shock situations, as well as in a wide range of applications.
The Economy Series has the same power density and torque capacity of the Precision Helical Series, but it lacks the precision of the latter. In contrast, Economy Series planetary gearboxes feature straight spur planetary gearing, and they are used in applications requiring high torque. Both types of gearboxes are compatible with NEMA servo motors. If torque density is important, a planetary gearbox is the best choice.
The Dispersion of External Load: The SSI model has been extensively used to model the reliability of planetary gear systems. This model takes the contact force and fatigue strength of the system as generalized stress and strength. It also provides a theoretical framework to evaluate the reliability of planetary gear systems. It also has many other advantages that make it the preferred choice for high-stress applications. The Planetary Gearbox offers greater reliability and efficiency than traditional rack and pinion gear systems.
Planetary gearing has greater reliability and compact design. Its compact design allows for wider applications with concerns about space and weight. Additionally, the increased torque and reduction makes planetary gearboxes an excellent choice for a wide variety of applications. There are three major types of planetary gearboxes, each with its own advantages. This article describes a few of them. Once you understand their workings, you will be able to choose the best planetary gearbox for your needs.
Has higher operating speeds
When you look at planetary gearboxes, you might be confused about which one to choose. The primary issue is the application of the gearbox. You must also decide on secondary factors like noise level, corrosion resistance, construction, price, and availability worldwide. Some constructors work faster than others and deliver the gearboxes on the same day. However, the latter ones often deliver the planetary gearbox out of stock.
Compared to conventional gearboxes, a planetary gearbox can run at higher speeds when the input speed fluctuates. However, these gears are not very efficient in high-speed applications because of their increased noise levels. This makes planetary gears unsuitable for applications involving a great deal of noise. That is why most planetary gears are used in small-scale applications. There are some exceptions, but in general, a planetary gearbox is better suited for applications with higher operating speeds.
The basic planetary gearbox is a compact alternative to normal pinion-and-gear reducers. They can be used in a wide variety of applications where space and weight are concerns. Its efficiency is also higher, delivering 97% of the power input. It comes in three different types based on the performance. A planetary gearbox can also be classified as a worm gear, a spur gear, or a sprocket.
A planetary gearhead has a high-precision design and can generate substantial torque for their size. It also reduces backlash to two arc-min. Additionally, it is lubricated for life, which means no maintenance is needed. It can fit into a small machine envelope and has a small footprint. Moreover, the helical crowned gearing provides fast positioning. A sealed gearbox prevents abrasive dust from getting into the planetary gearhead.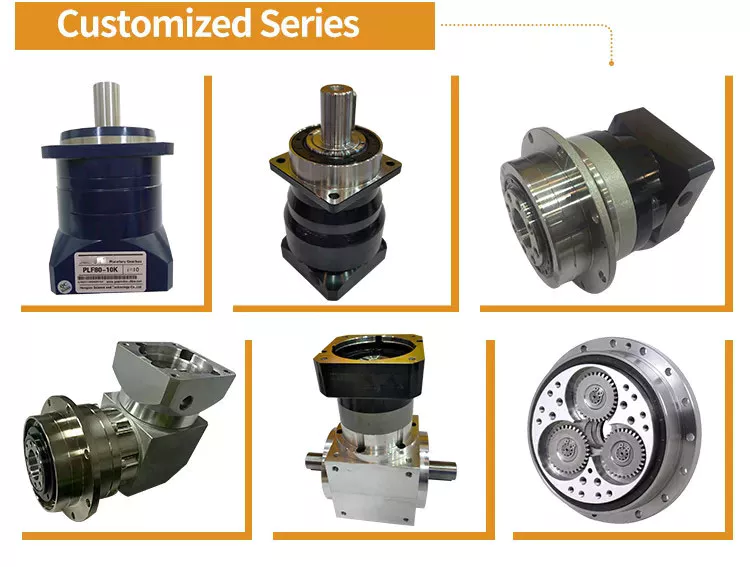 Has drawbacks
The design of a planetary gearbox is compact and enables high torque and load capability in a small space. This gear arrangement also reduces the possibility of wear and tear. Planet gears are arranged in a planetary fashion, allowing gears to shift under load and a uniform distribution of torque. However, some disadvantages of planetary gears must be considered before investing in this gearbox.
While the planetary gearbox is a high precision motion-control device, its design and maintenance requirements are a concern. The bearing load is high, requiring frequent lubrication. Also, they are inaccessible. Despite these drawbacks, planetary gearboxes are suitable for a variety of tasks. They also have low backlash and high torsional stiffness, making them excellent choices for many applications.
As a result, the speed of a planetary gearbox varies with load and speed. At lower ratios, the sun gear becomes too large in relation to the planet gears. As the ratio increases, the sun gear will become too low, reducing torque. The planetary gears also reduce their torque in high-speed environments. Consequently, the ratio is a crucial consideration for planetary gearbox condition monitoring.
Excess drag may result from out-of-tolerance components or excessive lubrication. Drag should be measured both in directions and be within acceptable ranges. Grease and oil lubrication are two common planetary gearbox lubricants, but the choice is largely dependent on your application. While grease lubricates planetary gears well, oil needs maintenance and re-lubrication every few thousand hours.



editor by CX 2023-04-07