Product Description
The WABR series planetary reducer has many advantages such as low noise, high output torque and high efficiency, which can smoothly output motor power to the application end.
High rigidity, high torque
WABR series adopts integral full needle roller bearing, integral inner gear box and helical gear design, which can greatly improve the structural rigidity and output torque
High precision
Back clearance of all series single-stage reducer is lower than 8 arc minutes (arcmin)
Full series double-segment reducer back clearance less than 12 arc minutes (arcmin)
High efficiency
The transmission efficiency of single segment machine is higher than 95%
The transmission efficiency of two-segment machine is higher than 92%
Low noise
Grinding grade helical gears are used to ensure smooth and quiet operation
Lifelong lubrication
Fully sealed (IP65) design, no need to replace lubricating oil during the life of the product, easy maintenance
| | |
| --- | --- |
| Application: | Motor, Electric Cars, Motorcycle, Machinery, Marine, Agricultural Machinery, Car |
| Hardness: | Soft Tooth Surface |
| Installation: | Vertical Type |
| Layout: | Shunting |
| Gear Shape: | Conical – Cylindrical Gear |
| Step: | Double-Step |
Customization:

Available

|

Customized Request
Impact of Gear Tooth Design and Profile on the Efficiency of Planetary Gearboxes
The design and profile of gear teeth have a significant impact on the efficiency of planetary gearboxes:
Tooth Profile: The tooth profile, such as involute, cycloid, or modified profiles, affects the contact pattern and load distribution between gear teeth. An optimized profile minimizes stress concentration and ensures smooth meshing, contributing to higher efficiency.
Tooth Shape: The shape of gear teeth influences the amount of sliding and rolling motion during meshing. Gear teeth designed for more rolling and less sliding motion reduce friction and wear, enhancing overall efficiency.
Pressure Angle: The pressure angle at which gear teeth engage affects the force distribution and efficiency. Larger pressure angles can lead to higher efficiency due to improved load sharing, but they may require more space.
Tooth Thickness and Width: Optimized tooth thickness and width contribute to distributing the load more evenly across the gear face. Proper sizing reduces stress and increases efficiency.
Backlash: Backlash, the gap between meshing gear teeth, impacts efficiency by causing vibrations and energy losses. Properly controlled backlash minimizes these effects and improves efficiency.
Tooth Surface Finish: Smoother tooth surfaces reduce friction and wear. Proper surface finish, achieved through grinding or honing, enhances efficiency by reducing energy losses due to friction.
Material Selection: The choice of gear material influences wear, heat generation, and overall efficiency. Materials with good wear resistance and low friction coefficients contribute to higher efficiency.
Profile Modification: Profile modifications, such as tip and root relief, optimize tooth contact and reduce interference. These modifications minimize friction and increase efficiency.
In summary, the design and profile of gear teeth play a crucial role in determining the efficiency of planetary gearboxes. Optimal tooth profiles, shapes, pressure angles, thicknesses, widths, surface finishes, and material selections all contribute to reducing friction, wear, and energy losses, resulting in improved overall efficiency.
Maintenance Practices to Extend the Lifespan of Planetary Gearboxes
Proper maintenance is essential for ensuring the longevity and optimal performance of planetary gearboxes. Here are specific maintenance practices that can help extend the lifespan of planetary gearboxes:
1. Regular Inspections: Implement a schedule for routine visual inspections of the gearbox. Look for signs of wear, damage, oil leaks, and any abnormal conditions. Early detection of issues can prevent more significant problems.
2. Lubrication: Adequate lubrication is crucial for reducing friction and wear between gearbox components. Follow the manufacturer's recommendations for lubricant type, viscosity, and change intervals. Ensure that the gearbox is properly lubricated to prevent premature wear.
3. Proper Installation: Ensure the gearbox is installed correctly, following the manufacturer's guidelines and specifications. Proper alignment, torque settings, and clearances are critical to prevent misalignment-related wear and other issues.
4. Load Monitoring: Avoid overloading the gearbox beyond its designed capacity. Excessive loads can accelerate wear and reduce the gearbox's lifespan. Regularly monitor the load conditions and ensure they are within the gearbox's rated capacity.
5. Temperature Control: Maintain the operating temperature within the recommended range. Excessive heat can lead to accelerated wear and lubricant breakdown. Adequate ventilation and cooling measures may be necessary in high-temperature environments.
6. Seal and Gasket Inspection: Regularly check seals and gaskets for signs of leakage. Damaged seals can lead to lubricant loss and contamination, which can cause premature wear and gear damage.
7. Vibration Analysis: Use vibration analysis techniques to detect early signs of misalignment, imbalance, or other mechanical issues. Monitoring vibration levels can help identify problems before they lead to serious damage.
8. Preventive Maintenance: Establish a preventive maintenance program based on the gearbox's operational conditions and usage. Perform scheduled maintenance tasks such as gear inspections, lubricant changes, and component replacements as needed.
9. Training and Documentation: Ensure that maintenance personnel are trained in proper gearbox maintenance procedures. Keep comprehensive records of maintenance activities, inspections, and repairs to track the gearbox's condition and history.
10. Consult Manufacturer Guidelines: Always refer to the manufacturer's maintenance and servicing guidelines specific to the gearbox model and application. Following these guidelines will help maintain warranty coverage and ensure best practices are followed.
By adhering to these maintenance practices, you can significantly extend the lifespan of your planetary gearbox, minimize downtime, and ensure reliable performance for your industrial machinery or application.
Design Principles and Functions of Planetary Gearboxes
Planetary gearboxes, also known as epicyclic gearboxes, are a type of gearbox that consists of one or more planet gears that revolve around a central sun gear, all contained within an outer ring gear. The design principles and functions of planetary gearboxes are based on this unique arrangement:
Sun Gear: The sun gear is positioned at the center and is connected to the input shaft. It transmits power from the input source to the planetary gears.
Planet Gears: Planet gears are small gears that rotate around the sun gear. They are typically mounted on a carrier, which is connected to the output shaft. The interaction between the planet gears and the sun gear creates both speed reduction and torque amplification.
Ring Gear: The outer ring gear is stationary and surrounds the planet gears. The teeth of the planet gears mesh with the teeth of the ring gear. The ring gear serves as the housing for the planet gears and provides a fixed outer reference point.
Function: Planetary gearboxes offer various gear reduction ratios by altering the arrangement of the input, output, and planet gears. Depending on the configuration, the sun gear, planet gears, or ring gear can serve as the input, output, or stationary element. This flexibility allows planetary gearboxes to achieve different torque and speed combinations.
Gear Reduction: In a planetary gearbox, the planet gears rotate while also revolving around the sun gear. This double motion creates multiple gear meshing points, distributing the load and enhancing torque transmission. The output shaft, connected to the planet carrier, rotates at a lower speed and higher torque than the input shaft.
Torque Amplification: Due to the multiple points of contact between the planet gears and the sun gear, planetary gearboxes can achieve torque amplification. The arrangement of gears allows for load sharing and distribution, leading to efficient torque transmission.
Compact Size: The compact design of planetary gearboxes, achieved by stacking the gears concentrically, makes them suitable for applications where space is limited.
Multiple Stages: Planetary gearboxes can be designed with multiple stages, where the output of one stage becomes the input of the next. This arrangement allows for high gear reduction ratios while maintaining a compact size.
Controlled Motion: By controlling the arrangement of the gears and their rotation, planetary gearboxes can provide different motion outputs, including forward, reverse, and even variable speeds.
Overall, the design principles of planetary gearboxes allow them to provide efficient torque transmission, compact size, high gear reduction, and versatile motion control, making them well-suited for various applications in industries such as automotive, robotics, aerospace, and more.



editor by CX 2023-10-20
Product Description
AC Servo Motor 3 Speed PLH160 Planetary Gearbox
-Planetary gearbox is a widely used industrial product, which can reduce the speed of motor and increase the output torque. Planetary reducer can be used as supporting parts in lifting, excavation, transportation, construction and other industries.
-Single stage : 60,64,80,100,120,160,200,256,320,512
-Net Weight: 34.5 Kg
-Product picture
-Conpments of the gearbox
-Datasheet
-Feature
Transmission Type: Planetary power transmission type
Material : Gear ring 42CrmoTi
                Flange Aluminum casting
                Output shaft 40Crmo
Output type:PLE round falnge output
                    PLF square flange output
                    ZPLE right angle round flange output
                    ZPLF right angle square flange output
Backlash:   Spur gearbox CZPT : <7 arcmin
                     Spur gearbox 2 stage : <12 arcmin
                     Helical gearbox CZPT : <3 arcmin
                     Helical gearbox CZPT : <5 arcmin
Low noise and high quality.
-Company introduction
FOCUS is an automation & drive focused global company, providing global customers with control, display, drive and system solutions & other related products and services, under the support of its excellent electrical and electronic technology as well as strong control technical force.
 
We provide and develop perfect products and solutions according to different requirement of the industry. Our products have been used and applied successfully in packing, printing, textiles, plastic injection, elevator, machine tool, robot,wood cutting, stone carving, ceramic, glass, paper making industry, crane, fan & pump, new energy resources etc.
FOCUS, your professional electrical partner !
-Payment & Package & Delivery 
1,Payment
( T/T , Western union, Paypal , L/C and so on )
2,Pakcage
( Small gearbox use carton package, Big gearbox use wooden box package ) 
3,Delivery
( By International Express,  By Air , By Sea )
| | |
| --- | --- |
| Application: | Motor, Machinery, Agricultural Machinery |
| Hardness: | Hardened Tooth Surface |
| Installation: | Vertical Type |
| Layout: | Coaxial |
| Gear Shape: | Conical – Cylindrical Gear |
| Step: | Three-Step |
Customization:

Available

|

Customized Request
Role of Planetary Gearboxes in Powertrain Systems of Electric and Hybrid Vehicles
Planetary gearboxes play a critical role in the powertrain systems of both electric and hybrid vehicles, contributing to their efficiency and performance:
Electric Motor Integration: In electric vehicles (EVs) and hybrid vehicles, planetary gearboxes are commonly used to connect the electric motor to the drivetrain. They enable torque and speed transformation, ensuring the motor's output is suitable for the vehicle's desired speed range and load conditions.
Torque Splitting in Hybrids: Hybrid vehicles often have both an internal combustion engine (ICE) and an electric motor. Planetary gearboxes enable torque splitting between the two power sources, optimizing their combined performance for various driving scenarios, such as electric-only mode, hybrid mode, and regenerative braking.
Regenerative Braking: Planetary gearboxes facilitate regenerative braking in electric and hybrid vehicles. They enable the electric motor to function as a generator, converting kinetic energy into electrical energy during deceleration. This energy can then be stored in the vehicle's battery for later use.
Compact Design: Planetary gearboxes offer a compact design with a high power density, making them suitable for the limited space available in electric and hybrid vehicles. This compactness allows manufacturers to maximize interior space and accommodate battery packs, drivetrain components, and other systems.
Efficient Power Distribution: The unique arrangement of planetary gears allows for efficient power distribution and torque management. This is particularly important in electric and hybrid powertrains, where optimal power allocation between different components contributes to overall efficiency.
CVT Functionality: Some hybrid vehicles incorporate Continuously Variable Transmission (CVT) functionality using planetary gearsets. This enables seamless and efficient transitions between various gear ratios, improving the driving experience and enhancing fuel efficiency.
Performance Modes: Planetary gearboxes facilitate the implementation of different performance modes in electric and hybrid vehicles. These modes, such as "Sport" or "Eco," adjust the power distribution and gear ratios to optimize performance or energy efficiency based on the driver's preferences.
Reduction Gear for Electric Motors: Electric motors often operate at high speeds and require reduction gearing to match the vehicle's requirements. Planetary gearboxes provide the necessary gear reduction while maintaining efficiency and torque output.
Efficient Torque Transfer: Planetary gearboxes ensure efficient transfer of torque from the power source to the wheels, resulting in smooth acceleration and responsive performance in electric and hybrid vehicles.
Integration with Energy Storage: Planetary gearboxes contribute to the integration of energy storage systems, such as lithium-ion batteries, by efficiently connecting the power source to the drivetrain while managing power delivery and regeneration.
In summary, planetary gearboxes are integral components of the powertrain systems in electric and hybrid vehicles. They enable efficient power distribution, torque transformation, regenerative braking, and various driving modes, contributing to the overall performance, efficiency, and sustainability of these vehicles.
Contribution of Planetary Gearboxes to Construction Machinery and Heavy Equipment
Planetary gearboxes play a crucial role in enhancing the proper functioning of construction machinery and heavy equipment. Here's how they contribute:
High Torque Transmission: Construction machinery often requires high torque to handle heavy loads and perform tasks like digging, lifting, and material handling. Planetary gearboxes excel in transmitting high torque efficiently, allowing these machines to operate effectively even under demanding conditions.
Compact Design: Many construction and heavy equipment applications have limited space for gear mechanisms. Planetary gearboxes offer a compact design with a high power-to-weight ratio. This compactness allows manufacturers to integrate gearboxes into tight spaces without compromising performance.
Customizable Ratios: Different construction tasks require varying speeds and torque levels. Planetary gearboxes offer the advantage of customizable gear ratios, allowing equipment designers to tailor the gearbox to the specific needs of the application. This flexibility enhances the versatility of construction machinery.
Durability and Reliability: Construction sites are challenging environments with dust, debris, and extreme weather conditions. Planetary gearboxes are known for their durability and robustness, making them well-suited for heavy-duty applications. Their enclosed design protects internal components from contaminants and ensures reliable operation.
Efficient Power Distribution: Many construction machines are equipped with multiple functions that require power distribution among different components. Planetary gearboxes can be designed with multiple output shafts, enabling efficient distribution of power to various tasks while maintaining precise control.
Reduced Maintenance: The rugged construction and efficient power transmission of planetary gearboxes result in reduced wear and lower maintenance requirements. This is particularly beneficial in construction settings where downtime for maintenance can be costly.
Overall, planetary gearboxes contribute significantly to the proper functioning of construction machinery and heavy equipment by providing high torque, compactness, customization, durability, efficient power distribution, and reduced maintenance needs. Their capabilities enhance the performance and reliability of these machines in the demanding construction industry.
Energy Efficiency of a Worm Gearbox: What to Expect
The energy efficiency of a worm gearbox is an important factor to consider when evaluating its performance. Here's what you can expect in terms of energy efficiency:
Typical Efficiency Range: Worm gearboxes are known for their compact size and high gear reduction capabilities, but they can exhibit lower energy efficiency compared to other types of gearboxes. The efficiency of a worm gearbox typically falls in the range of 50% to 90%, depending on various factors such as design, manufacturing quality, lubrication, and load conditions.
Inherent Losses: Worm gearboxes inherently involve sliding contact between the worm and worm wheel. This sliding contact generates friction, leading to energy losses in the form of heat. The sliding action also contributes to lower efficiency when compared to gearboxes with rolling contact.
Helical-Worm Design: Some manufacturers offer helical-worm gearbox designs that combine elements of helical and worm gearing. These designs aim to improve efficiency by incorporating helical gears in the reduction stage, which can lead to higher efficiency compared to traditional worm gearboxes.
Lubrication: Proper lubrication plays a significant role in minimizing friction and improving energy efficiency. Using high-quality lubricants and ensuring the gearbox is adequately lubricated can help reduce losses due to friction.
Application Considerations: While worm gearboxes might have lower energy efficiency compared to other types of gearboxes, they still offer advantages in terms of compactness, high torque transmission, and simplicity. Therefore, the decision to use a worm gearbox should consider the specific requirements of the application, including the trade-off between energy efficiency and other performance factors.
When selecting a worm gearbox, it's essential to consider the trade-offs between energy efficiency, torque transmission, gearbox size, and the specific needs of the application. Regular maintenance, proper lubrication, and selecting a well-designed gearbox can contribute to achieving the best possible energy efficiency within the limitations of worm gearbox technology.



editor by CX 2023-09-28
Product Description
Cycloidal Planetary Gear Speed Reducer Gearbox with Motor Reduction Industrial Drive Pin Wheel Double Shaft Style Durable Professional Bw Bwd Bl Bld Bwe Series
Application of Cycloidal Planetary Gearbox
Cycloidal planetary gearboxes are used in a wide variety of applications where high precision and low noise are required. Some of the most common applications include:
Machine tools: Cycloidal planetary gearboxes are used in machine tools to transmit power from the motor to the cutting tool. This allows the cutting tool to move with high precision and low noise.
Robotics: Cycloidal planetary gearboxes are used in robotics to transmit power from the motor to the robot's joints. This allows the robot to move with high precision and low noise.
Medical equipment: Cycloidal planetary gearboxes are used in medical equipment, such as surgical instruments and medical imaging equipment. This allows the equipment to move with high precision and low noise.
Aerospace: Cycloidal planetary gearboxes are used in aerospace applications, such as aircraft and spacecraft. This allows the aircraft and spacecraft to move with high precision and low noise.
Automotive: Cycloidal planetary gearboxes are used in automotive applications, such as power steering systems and transmissions. This allows the power steering system and transmission to move with high precision and low noise.
Cycloidal planetary gearboxes have a number of advantages over other types of gearboxes, including:
High precision: Cycloidal planetary gearboxes can achieve high precision movements.
Low noise: Cycloidal planetary gearboxes operate quietly.
Long life: Cycloidal planetary gearboxes have a long life.
Compact size: Cycloidal planetary gearboxes are typically compact in size.
Efficiency: Cycloidal planetary gearboxes are efficient, which means that they can transmit power with minimal loss.
Cycloidal planetary gearboxes also have some disadvantages, including:
High cost: Cycloidal planetary gearboxes are typically more expensive than other types of gearboxes.
Sensitive to lubrication: Cycloidal planetary gearboxes are sensitive to lubrication and require regular lubrication.
Overall, cycloidal planetary gearboxes are a versatile and reliable type of gear reducer that can be used in a variety of applications. They are a good choice for applications where high precision, low noise, and compact size are required.
Cycloidal advantages over other styles of gearing;
Capable of handling larger "shock" loads (>500%) of rating compared to worm, helical, etc.
High reduction ratios and torque density in a compact dimensional footprint
Exceptional "built-in" overhung load carrying capability
High efficiency (>95%) per reduction stage
Minimal reflected inertia to motor for longer service life
Just ridiculously rugged as all get-out
The overall CZPT design proves to be extremely durable, and it requires minimal maintenance following installation. The CZPT is the most dependable reducer in the industrial marketplace, and it is a perfect fit for applications in heavy industry such as oil & gas, primary and secondary steel processing, industrial food production, metal cutting and forming machinery, wastewater treatment, extrusion equipment, among others.
us
| | |
| --- | --- |
| Function: | Speed Changing, Speed Reduction, Speed Increase |
| Layout: | – |
| Hardness: | – |
| Installation: | – |
| Step: | – |
| Type: | – |
Samples:

US$ 999/Piece

1 Piece(Min.Order)

|
Request Sample
Contribution of Planetary Gearboxes to Conveyor Belt Efficiency in Mining Operations
Planetary gearboxes play a significant role in enhancing the efficiency of conveyor belts used in mining operations:
High Torque Capability: Planetary gearboxes are capable of providing high torque output, which is essential for handling heavy loads of mined materials on conveyor belts.
Compact Design: The compact nature of planetary gearboxes allows them to be integrated into tight spaces, making them suitable for conveyor systems where space is limited.
Multi-Stage Design: Planetary gearboxes can achieve high gear ratios through multiple stages of gear reduction. This allows for efficient power transmission from the motor to the conveyor, reducing the load on the motor and increasing overall efficiency.
Load Distribution: Planetary gearboxes distribute the load across multiple planet gears, which helps in minimizing wear and ensuring longer lifespan of the gearbox.
Variable Speed Control: By using planetary gearboxes with variable speed capabilities, conveyor belts can be operated at different speeds to match the processing requirements, optimizing material handling and energy consumption.
Overload Protection: Some planetary gearboxes feature built-in overload protection mechanisms, safeguarding the gearbox and conveyor system from damage due to sudden increases in load.
Overall, planetary gearboxes enhance the efficiency, reliability, and performance of conveyor belts in mining operations by providing the necessary torque, compact design, and precise control needed to transport mined materials effectively.
Recent Advancements in Planetary Gearbox Technology
Advancements in planetary gearbox technology have led to improved performance, efficiency, and durability. Here are some notable developments:
High-Efficiency Gearing: Manufacturers are using advanced materials and precision manufacturing techniques to create gears with optimized tooth profiles. This reduces friction and enhances overall efficiency, resulting in higher power transmission with lower energy losses.
Enhanced Lubrication: Innovative lubrication systems and high-performance lubricants are being employed to ensure consistent and reliable lubrication even in extreme conditions. This helps to reduce wear and extend the lifespan of the gearbox.
Compact Designs: Engineers are focusing on designing more compact and lightweight planetary gearboxes without compromising their performance. This is particularly important for applications with limited space and weight constraints.
Integrated Sensors: Planetary gearboxes are now being equipped with sensors and monitoring systems that provide real-time data on temperature, vibration, and other operating parameters. This allows for predictive maintenance and early detection of potential issues.
Smart Gearboxes: Some modern planetary gearboxes are equipped with smart features such as remote monitoring, adaptive control, and data analysis. These features contribute to more efficient operation and better integration with automation systems.
Advanced Materials: The use of high-strength and wear-resistant materials, such as advanced alloys and composites, improves the durability and load-carrying capacity of planetary gearboxes. This is particularly beneficial for heavy-duty and high-torque applications.
Customization and Simulation: Advanced simulation and modeling tools enable engineers to design and optimize planetary gearboxes for specific applications. This customization helps achieve the desired performance and reliability levels.
Noise and Vibration Reduction: Innovations in gear design and manufacturing techniques have led to quieter and smoother-running planetary gearboxes, making them suitable for applications where noise and vibration are concerns.
Environmental Considerations: With growing environmental awareness, manufacturers are developing more eco-friendly lubricants and materials for planetary gearboxes, reducing their ecological footprint.
Overall, recent advancements in planetary gearbox technology are aimed at enhancing efficiency, durability, and versatility to meet the evolving demands of various industries and applications.
Impact of Gear Ratio on Output Speed and Torque in Planetary Gearboxes
The gear ratio of a planetary gearbox has a significant effect on both the output speed and torque of the system. The gear ratio is defined as the ratio of the number of teeth on the driven gear (output) to the number of teeth on the driving gear (input).
1. Output Speed: The gear ratio determines the relationship between the input and output speeds of the gearbox. A higher gear ratio (more teeth on the output gear) results in a lower output speed compared to the input speed. Conversely, a lower gear ratio (fewer teeth on the output gear) leads to a higher output speed relative to the input speed.
2. Output Torque: The gear ratio also affects the output torque of the gearbox. An increase in gear ratio amplifies the torque delivered at the output, making it higher than the input torque. Conversely, a decrease in gear ratio reduces the output torque relative to the input torque.
The relationship between gear ratio, output speed, and output torque is inversely proportional. This means that as the gear ratio increases and output speed decreases, the output torque proportionally increases. Conversely, as the gear ratio decreases and output speed increases, the output torque proportionally decreases.
It's important to note that the gear ratio selection in a planetary gearbox involves trade-offs between output speed and torque. Engineers choose a gear ratio that aligns with the specific application's requirements, considering factors such as desired speed, torque, and efficiency.



editor by CX 2023-09-12
Product Description
Newgear High Torque Servo Stepper Motor Transmission Differential Planetary Gearbox
Planetary gearbox is a kind of reducer with wide versatility. The inner gear adopts low carbon alloy steel carburizing quenching and grinding or nitriding process. Planetary gearbox has the characteristics of small structure size, large output torque, high speed ratio, high efficiency, safe and reliable performance, etc. The inner gear of the planetary gearbox can be divided into spur gear and helical gear. Customers can choose the right precision reducer according to the needs of the application.
Product Description
Planetary reducer characteristic:
1. Split design, more output options
2. The input and output dimensions can be seamlessly switched with the straight tooth series
3. The double support cage planet carrier has high reliability and is suitable for high-speed and frequent CZPT and reverse rotation
4. The design of double-stage single support support has high cost performance
5. Keyway can be opened for the force shaft
6. Helical gear transmission is more stable and has large bearing capacity
7. Accurate positioning of low return clearance
8. Specification range: 60-120mm
9. Speed ratio range: 3-100
10. Accuracy range: 1-3 arcmin (P1); 3-5 arcmin (P2)
Specifications
PW60
PW90
PW120
Technal Parameters
Max. Torque
Nm
1.5times rated torque
Emergency Stop Torque
Nm
2.5times rated torque
Max. Radial Load
N
1350
3100
6100
Max. Axial Load
N
630
1300
2800
Torsional Rigidity
Nm/arcmin
5
10
20
Max.Input Speed
rpm
6000
6000
6000
Rated Input Speed
rpm
4000
3000
3000
Noise
dB
≤58
≤60
≤65
Average Life Time
h
20000
Efficiency Of Full Load
%
L1≥95%       L2≥90%
Return Backlash
P1
L1
arcmin
≤3
≤3
≤3
L2
arcmin
≤5
≤5
≤5
P2
L1
arcmin
≤5
≤5
≤5
L2
arcmin
≤7
≤7
≤7
Moment Of Inertia Table
L1
3
Kg*cm2
0.16
0.61
3.25
4
Kg*cm2
0.14
0.48
2.74
5
Kg*cm2
0.13
0.47
2.71
7
Kg*cm2
0.13
0.45
2.62
8
Kg*cm2
0.13
0.45
2.62
10
Kg*cm2
0.13
0.40 
2.57
L2
12
Kg*cm2
0.13
0.61
0.45
15
Kg*cm2
0.13
0.61
0.45
20
Kg*cm2
0.13
0.45
0.45
25
Kg*cm2
0.13
0.40 
0.40 
28
Kg*cm2
0.13
0.45
0.45
30
Kg*cm2
0.13
0.67
0.45
35
Kg*cm2
0.13
0.45
0.45
40
Kg*cm2
0.13
0.45
0.45
50
Kg*cm2
0.13
0.40 
0.40 
70
Kg*cm2
0.13
0.40 
0.40 
100
Kg*cm2
0.13
0.40 
0.40 
Technical Parameter
Level
Ratio
 
PW60
PW90
PW120
Rated Torque
L1
3
Nm
35
100
165
4
Nm
43
125
220
5
Nm
43
125
220
7
Nm
40
98
200
8
Nm
40
90
200
10
Nm
25
70
150
L2
12
Nm
35
/
165
15
Nm
35
100
165
20
Nm
43
125
220
25
Nm
43
125
220
28
Nm
43
125
220
30
Nm
35
100
165
35
Nm
43
125
210
40
Nm
43
125
210
50
Nm
43
125
210
70
Nm
40
98
200
100
Nm
25
70
150
Degree Of Protection
 
IP65
Operation Temprature
ºC
 – 10ºC to -90ºC
Weight
L1
kg
1.2
2.8
7.6
L2
kg
1.55
3.95
10.5
Company Profile
Packaging & Shipping
1. Lead time: 7-10 working days as usual, 20 working days in busy season, it will be based on the detailed order quantity;
2. Delivery: DHL/ UPS/ FEDEX/ EMS/ TNT
| | |
| --- | --- |
| Application: | Motor, Motorcycle, Machinery, Marine, Agricultural Machinery, Textile Machinery |
| Function: | Change Drive Direction, Speed Changing, Speed Reduction |
| Layout: | Coaxial |
| Hardness: | Hardened Tooth Surface |
| Installation: | Vertical Type |
| Step: | Single-Step |
Samples:

US$ 280/Piece

1 Piece(Min.Order)

|
Request Sample
Customization:

Available

|

Customized Request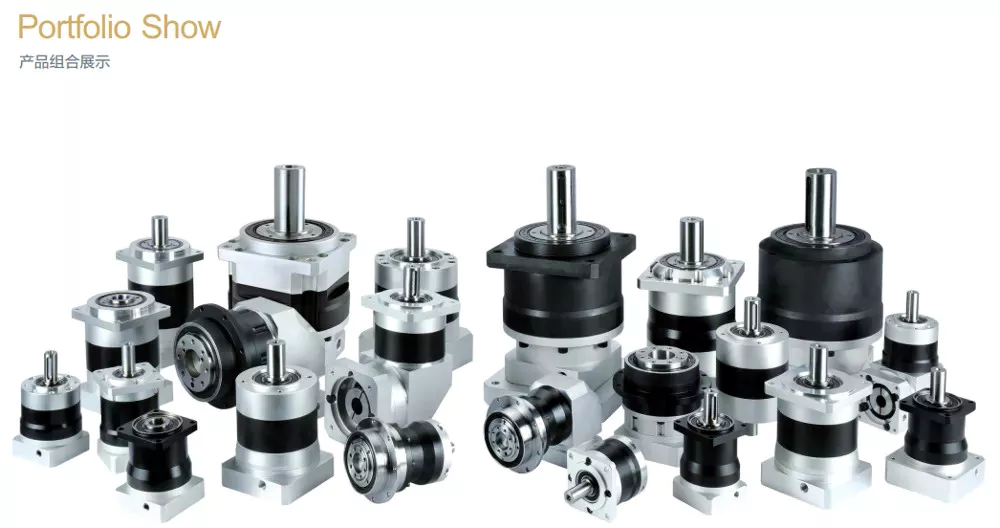 Planetary Gearbox Advantages and Disadvantages
A planetary gearbox is a type of mechanical drive with a single output shaft. They are suitable for both clockwise and counterclockwise rotations, have less inertia, and operate at higher speeds. Here are some advantages and disadvantages of this type of gearbox. Let us see what these advantages are and why you should use them in your applications. Listed below are some of the benefits of planetary gearboxes.
Suitable for counterclockwise and clockwise rotation
If you want to teach children about the clock hands, you can buy some resources for counterclockwise and asymmetrical rotation. These resources include worksheets for identifying degrees of rotation, writing rules for rotation, and visual processing. You can also use these resources to teach angles. For example, the translation of shapes activity pack helps children learn about the rotation of geometric shapes. Similarly, the visual perception activity sheet helps children understand how to process information visually.
Various studies have been done to understand the anatomical substrate of rotations. In a recent study, CZPT et al. compared the position of the transitional zone electrocardiographically and anatomically. The authors found that the transitional zone was normal in nine of 33 subjects, indicating that rotation is not a sign of disease. Similarly, a counterclockwise rotation may be caused by a genetic or environmental factor.
The core tip data should be designed to work in both clockwise and counterclockwise rotation. Counterclockwise rotation requires a different starting point than a clockwise rotation. In North America, star-delta starting is used. In both cases, the figure is rotated about its point. Counterclockwise rotation, on the other hand, is done in the opposite direction. In addition, it is possible to create counterclockwise rotation using the same gimbal.
Despite its name, both clockwise and counterclockwise rotation requires a certain amount of force to rotate. When rotating clockwise, the object faces upwards. Counterclockwise rotation, on the other hand, starts from the top position and heads to the right. If rotating in the opposite direction, the object turns counterclockwise, and vice versa. The clockwise movement, in contrast, is the reverse of counterclockwise rotation.
Has less inertia
The primary difference between a planetary gearbox and a normal pinion-and-gear reducer is the ratio. A planetary gearbox will produce less inertia, which is an important advantage because it will reduce torque and energy requirements. The ratio of the planetary gearbox to its fixed axis counterpart is a factor of three. A planetary gearbox has smaller gears than a conventional planetary, so its inertia is proportional to the number of planets.
Planetary gears are less inertia than spur gears, and they share the load across multiple gear teeth. This means that they will have low backlash, and this is essential for applications with high start-stop cycles and frequent rotational direction changes. Another benefit is the high stiffness. A planetary gearbox will have less backlash than a spur gearbox, which means that it will be more reliable.
A planetary gearbox can use either spur or helical gears. The former provides higher torque ratings while the latter has less noise and stiffness. Both types of gears are useful in motorsports, aerospace, truck transmissions, and power generation units. They require more assembly time than a conventional parallel shaft gear, but the PD series is the more efficient alternative. PD series planetary gears are suitable for many applications, including servo and robotics.
In contrast, a planetary gear set can have varying input speed. This can affect the frequency response of the gearset. A mathematical model of the two-stage planetary gears has non-stationary effects and correlates with experimental findings. Fig. 6.3 shows an addendum. The dedendum's minimum value is approximately 1.25m. When the dedendum is at its smallest, the dedendum has less inertia.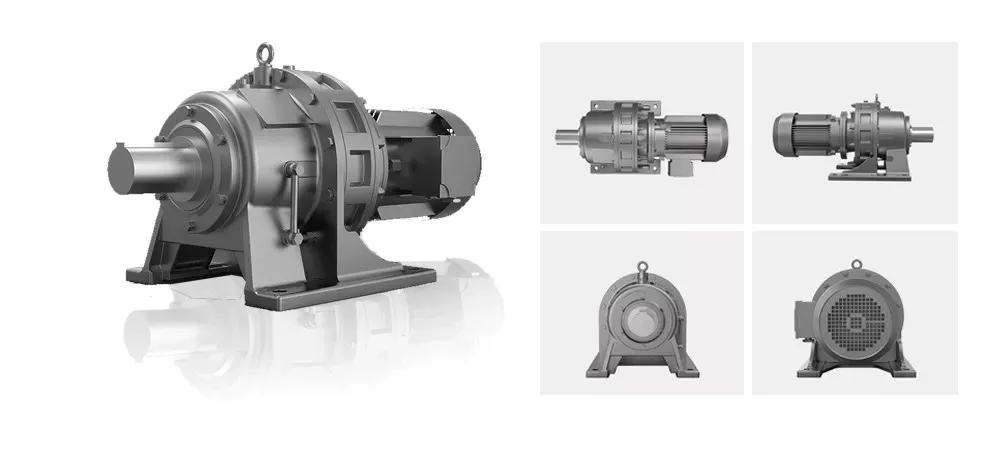 Offers greater reliability
The Planetary Gearbox is a better option for driving a vehicle than a standard spur gearbox. A planetary gearbox is less expensive, and they have better backlash, higher load capacity, and greater shock loads. Unlike spur gearboxes, however, mechanical noise is virtually nonexistent. This makes them more reliable in high-shock situations, as well as in a wide range of applications.
The Economy Series has the same power density and torque capacity of the Precision Helical Series, but it lacks the precision of the latter. In contrast, Economy Series planetary gearboxes feature straight spur planetary gearing, and they are used in applications requiring high torque. Both types of gearboxes are compatible with NEMA servo motors. If torque density is important, a planetary gearbox is the best choice.
The Dispersion of External Load: The SSI model has been extensively used to model the reliability of planetary gear systems. This model takes the contact force and fatigue strength of the system as generalized stress and strength. It also provides a theoretical framework to evaluate the reliability of planetary gear systems. It also has many other advantages that make it the preferred choice for high-stress applications. The Planetary Gearbox offers greater reliability and efficiency than traditional rack and pinion gear systems.
Planetary gearing has greater reliability and compact design. Its compact design allows for wider applications with concerns about space and weight. Additionally, the increased torque and reduction makes planetary gearboxes an excellent choice for a wide variety of applications. There are three major types of planetary gearboxes, each with its own advantages. This article describes a few of them. Once you understand their workings, you will be able to choose the best planetary gearbox for your needs.
Has higher operating speeds
When you look at planetary gearboxes, you might be confused about which one to choose. The primary issue is the application of the gearbox. You must also decide on secondary factors like noise level, corrosion resistance, construction, price, and availability worldwide. Some constructors work faster than others and deliver the gearboxes on the same day. However, the latter ones often deliver the planetary gearbox out of stock.
Compared to conventional gearboxes, a planetary gearbox can run at higher speeds when the input speed fluctuates. However, these gears are not very efficient in high-speed applications because of their increased noise levels. This makes planetary gears unsuitable for applications involving a great deal of noise. That is why most planetary gears are used in small-scale applications. There are some exceptions, but in general, a planetary gearbox is better suited for applications with higher operating speeds.
The basic planetary gearbox is a compact alternative to normal pinion-and-gear reducers. They can be used in a wide variety of applications where space and weight are concerns. Its efficiency is also higher, delivering 97% of the power input. It comes in three different types based on the performance. A planetary gearbox can also be classified as a worm gear, a spur gear, or a sprocket.
A planetary gearhead has a high-precision design and can generate substantial torque for their size. It also reduces backlash to two arc-min. Additionally, it is lubricated for life, which means no maintenance is needed. It can fit into a small machine envelope and has a small footprint. Moreover, the helical crowned gearing provides fast positioning. A sealed gearbox prevents abrasive dust from getting into the planetary gearhead.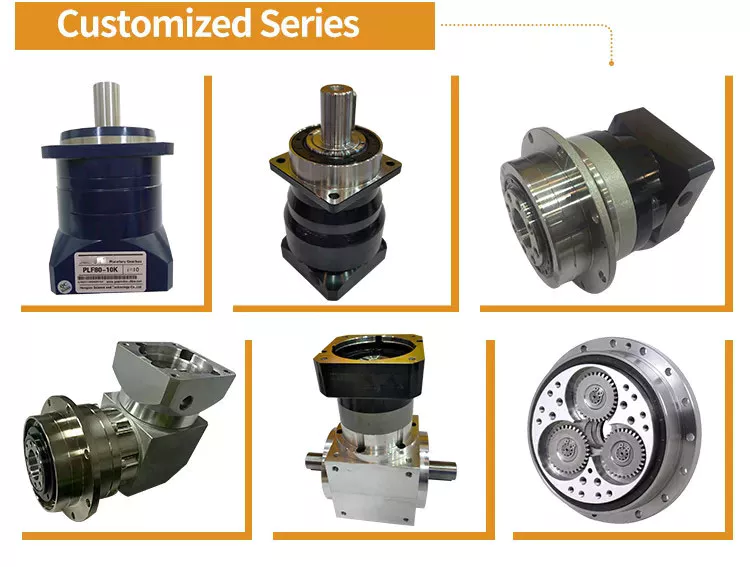 Has drawbacks
The design of a planetary gearbox is compact and enables high torque and load capability in a small space. This gear arrangement also reduces the possibility of wear and tear. Planet gears are arranged in a planetary fashion, allowing gears to shift under load and a uniform distribution of torque. However, some disadvantages of planetary gears must be considered before investing in this gearbox.
While the planetary gearbox is a high precision motion-control device, its design and maintenance requirements are a concern. The bearing load is high, requiring frequent lubrication. Also, they are inaccessible. Despite these drawbacks, planetary gearboxes are suitable for a variety of tasks. They also have low backlash and high torsional stiffness, making them excellent choices for many applications.
As a result, the speed of a planetary gearbox varies with load and speed. At lower ratios, the sun gear becomes too large in relation to the planet gears. As the ratio increases, the sun gear will become too low, reducing torque. The planetary gears also reduce their torque in high-speed environments. Consequently, the ratio is a crucial consideration for planetary gearbox condition monitoring.
Excess drag may result from out-of-tolerance components or excessive lubrication. Drag should be measured both in directions and be within acceptable ranges. Grease and oil lubrication are two common planetary gearbox lubricants, but the choice is largely dependent on your application. While grease lubricates planetary gears well, oil needs maintenance and re-lubrication every few thousand hours.



editor by CX 2023-06-07
Error:获取返回内容失败,
Your session has expired. Please reauthenticate.
Planetary Gearbox Basics
If you're in the market for a new Planetary Gearbox, you've come to the right place. There's more to these mechanical wonders than just their name. Learn about Spur gears, helical gears, and various sizes. After you've read this article, you'll know exactly what to look for when shopping for a new one. And you'll also be able to avoid common mistakes made by amateur mechanics.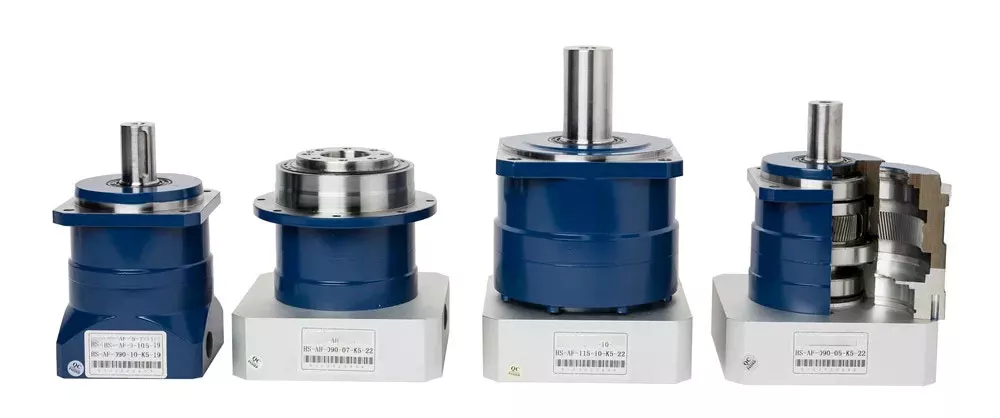 Wheel drive planetary gearboxes
Planetary gearboxes have numerous benefits over conventional gearboxes. Their compact design is advantageous for servo functions. Their lubrication is a key feature to maintain smooth operation and avoid damage to the gears. Some manufactures use CZPT to ensure proper functioning. These gearboxes have nearly three times the torque of traditional gearboxes while remaining compact and low in mass.
The planetary gears are made of three different types. Each type has an input and output shaft. The input and output shafts are usually coaxially arranged. The input and output shafts are connected to each other via a carrier. The carrier rotates with the planetary gears. The sun gear is the input gear and is typically 24 teeth in diameter. The outer gears are connected to the sun gear via rings of gears that are mounted around the sun gear.
Planetary gearboxes are also used in wheeled and tracked vehicles. They are also used in winch systems, which lift and lower loads. Typical applications include heavy machinery, such as cranes and earthmovers. Wheel drives are also widely used in municipal and agricultural vehicles, as well as material handling vehicles. The wheel drive is typically mounted directly into the wheel rim. A wheel drive may be fitted into two, three, or even four wheels.
A planetary gear set may be used in stages to provide different transmission rates. In order to choose the right gearbox for your application, consider the torque, backlash, and ratio you need. Then, consider the environment where the gearbox is used. Depending on its location, it might need to be protected from weather, water, and other elements. You can find a wide range of different sizes in the market.
Spur gears
There are two basic types of gearheads: planetary and spur gearheads. Each has its advantages and disadvantages depending on the application. This article will discuss the differences between these two types of gearheads. Spur gearheads are commonly used for transmission applications, while planetary gearheads are more widely used for motors. Spur gearheads are less expensive to produce than planetary gearheads, and they are more flexible in design.
There are many different types of spur gears. Among them, a 5:1 spur gear drive ratio means that the sun gear must rotate five times per revolution of the output carrier. The desired number of teeth is 24. In metric systems, the spur gears are referred to as mm and the moon gears as modules. Spur gears are used in many different types of applications, including automotive and agricultural machinery.
A planetary geartrain is a combination of ring and spur gears, which mesh with each other. There are two kinds of planetary geartrains: simple planetary gears and compound planetary gears. Spur gears are the most common type, with a sun gear and ring gear on either side of the sun. Simple planetary gears feature a single sun and ring gear, while compound planetary gears use multiple planets.
A planetary gearbox consists of two or more outer gears, which are arranged to rotate around the sun. The outer ring gear meshes with all of the planets in our solar system, while the sun gear rotates around the ring gear. Because of this, planetary gearboxes are very efficient even at low speeds. Their compact design makes them a desirable choice for space-constrained applications.


Helical gears
A planetary helical gearbox has two stages, each with its own input speed. In the study of planetary helical gear dynamics, the base circle radius and full-depth involute teeth are added to the ratio of each gear. The tangential position of the planets affects the dynamic amplifications and tooth forces. The tangential position error is an important factor in understanding the dynamic behaviour of helical planetary gears.
A helical gearbox has teeth oriented at an angle to the shaft, making them a better choice than spur gears. Helical gears also operate smoothly and quietly, while spur gears generate a thrust load during operation. Helical gears are also used in enclosed gear drives. They are the most common type of planetary gearbox. However, they can be expensive to produce. Whether you choose to use a helical or spur gearbox depends on the type of gearbox you need.
When choosing a planetary gear, it is important to understand the helix angle of the gear. The helix angle affects the way the planetary gears mesh, but does not change the fundamentals of planetary phasing. In each mesh, axial forces are introduced, which can either cancel or reinforce. The same applies to torques. So, if the ring gear is positioned at an angle of zero, helical gears will increase the axial forces.
The number of teeth on the planets is a variable parameter that must be considered in the design phase. Regardless of how many teeth are present, each planet must have a certain amount of tooth spacing to mesh properly with the ring or sun. The tip diameter is usually unknown in the conceptual design stage, but the pitch diameter may be used as an initial approximation. Asymmetrical helical gears may also cause undesirable noise.
Various sizes
There are several sizes and types of planetary gearboxes. The planetary gear sets feature the sun gear, the central gear, which is usually the input shaft, and the planet gears, which are the outer gears. A carrier connects the planet gears to the output shaft. The primary and secondary features of the planetary gearbox are important factors to consider. Besides these, there are other things to consider, such as the price, delivery time, and availability around the world. Some constructors are quicker than others in responding to inquiries. While others may be able to deliver every planetary gearbox out of stock, they will cost you more money.
The load share behavior of a planetary gearbox is comparable to that of a spur or a helical gearbox. Under low loads, individual gear meshes are slightly loaded, while other components have minimal deflections. In general, load sharing behaviour is affected mostly by assembly and manufacturing deviations. In this case, the elastic deflections help balance these effects. The load-sharing behavior of a planetary gearbox improves when the load increases.
Planetary gearboxes come in different sizes. The most common size is one with two or three planets. The size and type of the gears determine the transmission rate. Planetary gear sets come in stages. This gives you multiple transmission rate choices. Some companies offer small planetary gearboxes, while others offer larger ones. For those with special applications, make sure you check the torque, backlash, and ratio.
Whether the power is large or small, the planetary gearbox should be matched to the size of the drive. Some manufacturers also offer right-angle models. These designs incorporate other gear sets, such as a worm gear stage. Right-angle designs are ideal for situations where you need to vary the output torque. When determining the size of planetary gearboxes, make sure the drive shafts are lined up.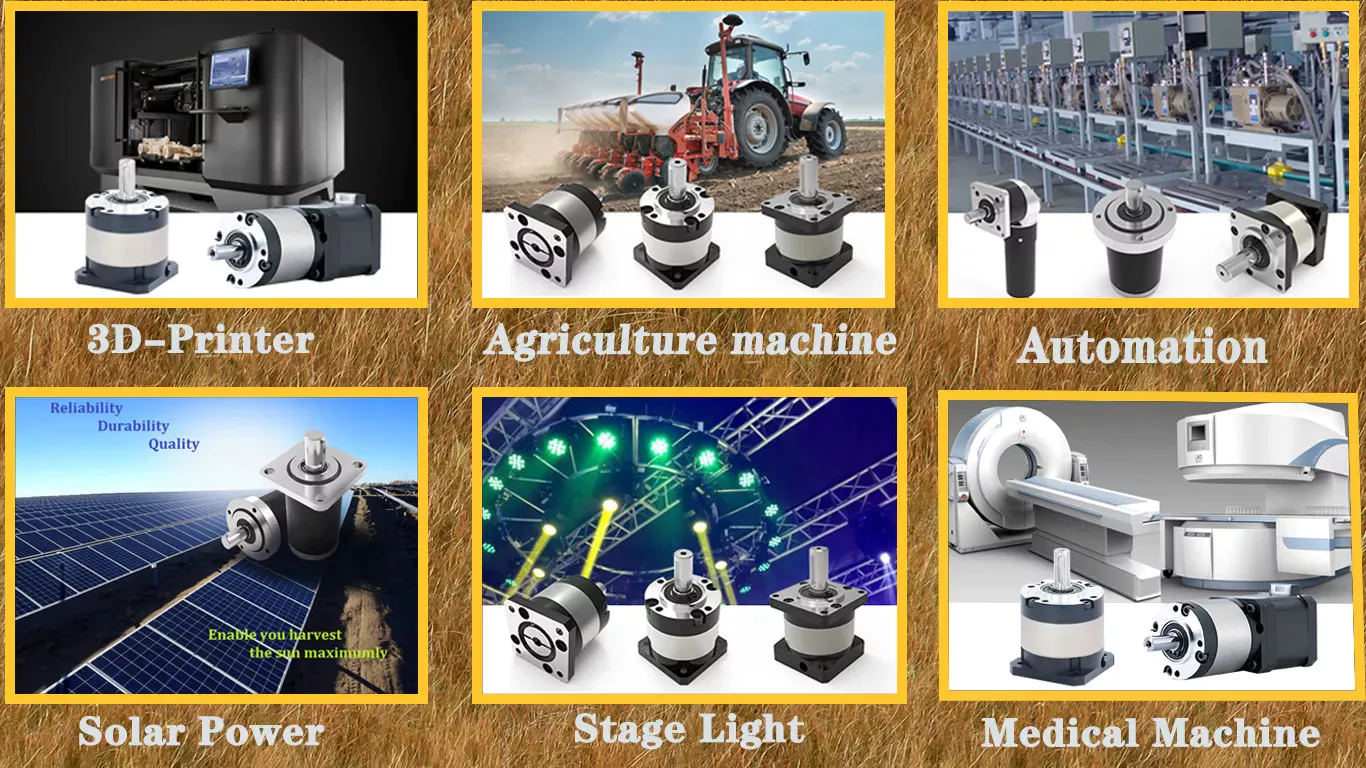 Applications
This report is designed to provide key information on the Global Applications of Planetary Gearbox Market, including the market size and forecast, competitive landscape, and market dynamics. The report also provides market estimates for the company segment and type segments, as well as end users. This report will also cover regional and country-level analysis, market share estimates, and mergers & acquisitions activity. The Global Applications of Planetary Gearbox Market report includes a detailed analysis of the key players in the market.
The most common application of a planetary gearbox is in the automobile industry, where it is used to distribute power between two wheels in a vehicle's drive axle. In a four-wheel-drive car, this system is augmented by a centre differential. In hybrid electric vehicles, a summation gearbox combines the combustion engine with an electric motor, creating a hybrid vehicle that uses one single transmission system.
In the Global Industrial Planetary Gearbox Market, customer-specific planetary gears are commonly used for automated guided vehicles, intra-logistics, and agricultural technology. These gears allow for compact designs, even in tight spaces. A three-stage planetary gear can reach 300 Nm and support radial loads of 12 kN. For receiver systems, positioning accuracy is critical. A two-stage planetary gearbox was developed by CZPT. Its internal gear tension reduces torsional backlash, and manual controls are often used for high-quality signals.
The number of planetary gears is not fixed, but in industrial applications, the number of planetary gears is at least three. The more planetary gears a gearbox contains, the more torque it can transmit. Moreover, the multiple planetary gears mesh simultaneously during operation, which results in high efficiency and transmittable torque. There are many other advantages of a planetary gearbox, including reduced maintenance and high speed.



editor by czh 2023-02-14