Product Description
Product Description
| | | | |
| --- | --- | --- | --- |
| Ratio : | 3:1—-10000:1 | Backlash :  | up to 8 arcmin |
| Output : | up to 65000N.m | Frame : | PL/WPL040-550 |
Output: Straight teeth
              Ball bearing          
              Single support
 
PL core feature
Structural feature
        Reducer output planetary frame, gear ring are using split structure design, reducer parameters are uniform and good, product processing technology is the same as high-end products, and the same high precision processing equipment manufacturing, cost-effective.
        Reducer gear ring, planetary frame, input shaft are made of 40Cr high-quality structural steel, hot forging process, so as to obtain higher material density, than the use of casting box, round steel, with higher strength, rigidity, toughness.
Gear characteristics
        Real hard face spur gear, gear material is 20CrMnTi high quality alloy steel, after carburizing – grinding process processing, hardness up to HRC62, compared with ordinary steel 40Cr, 38CrMnTi surface nitriding treatment of gear has higher hardness, rigidity, toughness, wear resistance. The design and analysis technology of 3DSimulation is adopted to modify the tooth shape, tooth direction and follow the trimming, respectively, in order to reduce the noise of gear meshing and increase the service life of the gear train.
Application characteristics
        The product parameters are uniform and good, can bear a certain radial and axial load, low and medium precision requirements, excellent performance.
Installation Instructions
Precision planetary reducer – about installation

| | |
| --- | --- |
| Application: | Motor, Electric Cars, Machinery, Agricultural Machinery |
| Hardness: | Hardened Tooth Surface |
| Installation: | Vertical Type |
| Layout: | Coaxial |
| Gear Shape: | Cylindrical Gear |
| Step: | Single-Step |
Customization:

Available

|

Customized Request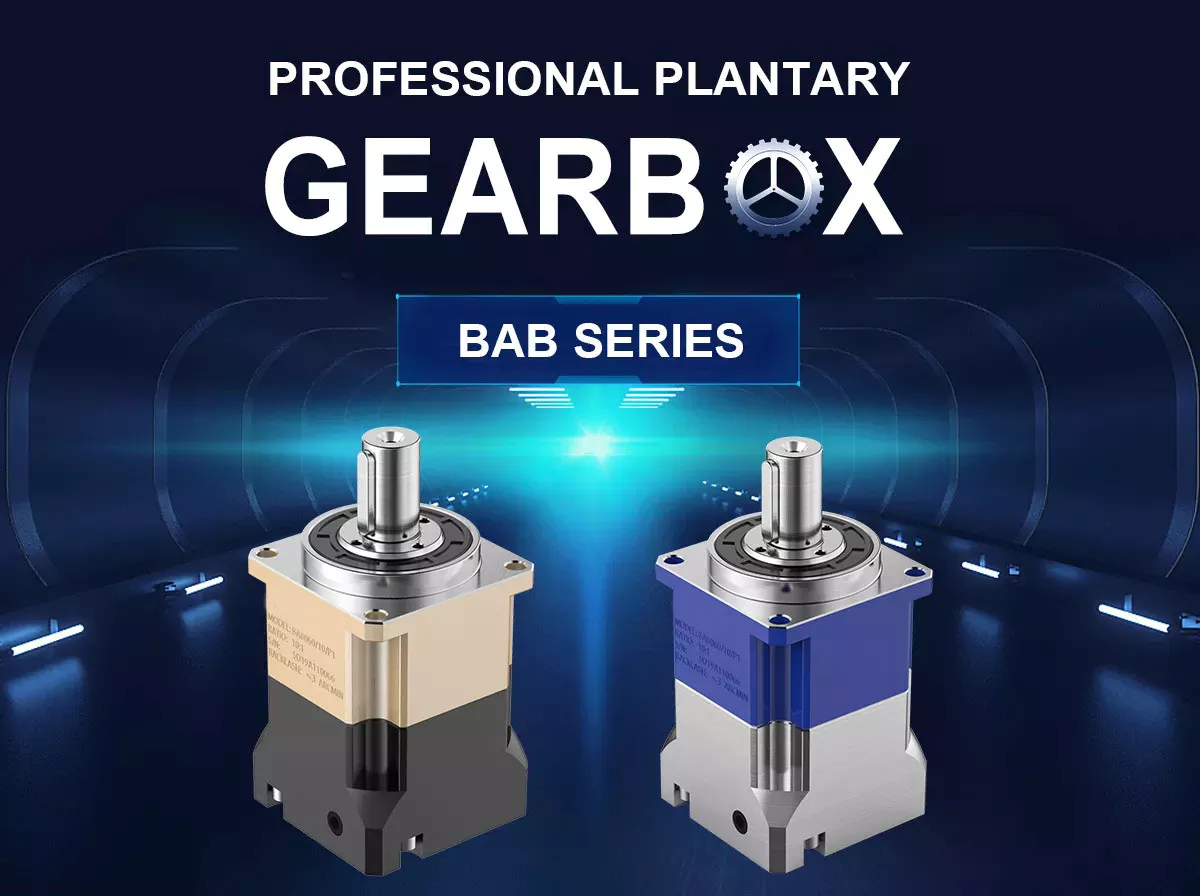 How to Select a Planetary Gearbox for Your Applications
You can select the most suitable Planetary Gearbox for your applications after carefully checking the various features. You should also consider secondary features like noise level, corrosion resistance, construction, price, delivery time and service. You should also check if the constructor is available across the world, because some constructors operate faster than others. Some constructors even respond to your requests on the same day, while others deliver each planetary gearbox even if they are out of stock.
CZPT gearbox
An CZPT planetary gearbox is a high-quality, compact, and lightweight gearbox that distributes loads over several gears. The planetary gearbox has a polymer case that ensures quiet operation. The company is committed to the circular economy, investing in chemical recycling and promoting the use of recycled materials wherever possible. For more information, visit CZPT's website or contact an CZPT expert today.
A planetary gearbox contains a sun gear, which is known as the input gear. The other gears are called planets, and these are mounted on a carrier, which is connected to an output shaft. A planetary gearbox is characterized by its high reduction ratios, energy savings, and compact design. It offers superior durability and trouble-free service. Whether you need a large or small planetary gearbox, you can find one to suit your needs.
The Standard series planetary gearboxes are a cost-effective alternative to premium series gearboxes. These gearboxes are suitable for applications requiring only mild backlash or with low IP65 protection. ABB positioners feature seven different gear unit variants, allowing for standardized mounting and stranded wire connections. The drygear(r) strain wave gear has a stranded wire connector and is available with a three-year warranty.
A planetary gearbox can be used for various applications, from lifting goods to loading and unloading products in a factory. The company has a wide product range for different applications, including plastic machinery and machine tools, pick-and-place robots, mill drives, and wind turbines. It can also be used to operate robot gripper systems. Its high-quality planetary gears are designed to last for many years, making it an ideal solution for many industries.
CZPT
A planetary gearbox is an essential component of many transport systems. These devices work by aligning the output and input shafts. The Reggiana planetary gearbox 2000 series includes bevel stages and linear variants. The company offers modularity and flexibility with output configurations in ten different gear sizes. Each planetary gearbox can also be customized to meet the specific needs of a specific application.
CZPT is the Australian branch of CZPT, a leading global manufacturer of planetary gearboxes. CZPT is located in Carrum Downs, south east of Melbourne, and is one of the leading suppliers of planetary reduction gears, hydraulic failsafe brakes, and wheel drives. The company aims to provide high-quality, durable products that can be used in a variety of applications.
A CZPT Plus Series Gear is designed to maximize flexibility in a variety of applications. The gearbox's modular design allows for endless scalability. The CZPT Plus Series Gear is commonly used in mining operations, and is known for its raw output capabilities and low maintenance design. It is made with high-quality materials, and it is also available in multiple sizes for customized applications.
The multi-stage planetary gearbox can combine individual ratios to increase the overall multiplicative factor. The planetary gears may also be combined to increase the transmittable torque. The output shaft and drive shaft may rotate in opposite directions, or they can be fixed so the gearbox can function in either direction. If the ring gear is fixed, planetary gearboxes can be realized as multi-stage.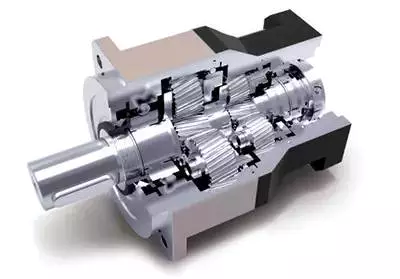 CZPT
The CZPT Planetary Gearbox is the perfect combination of compact size and high efficiency in power transmission. The compact design allows this gearbox to run silently while still delivering high power density and transmission efficiency. The CZPT Planetary Gearbox has several advantages. Unlike conventional planetary gearboxes, CZPT's planetary gearbox features high power density, low torque, and optimum transmission efficiency.
CZPT's products have been used in a variety of applications for many years, proving their reliability and quality. These products are renowned in the world for their reliability and quality. CZPT's planetary gearboxes are backed by a five-year warranty. These features help customers choose a planetary gearbox that meets their needs and stays in top shape for years to come. But how do you test a planetary gearbox?
Figure 17 shows the response of a planetary gearbox to vibration. The maximum displacement in xg direction at a 50% crack level is shown by the dashed line. The signal in xg direction is called the xsignal. Moreover, the CZPT Planetary Gearbox's vibration response is highly sensitive to the location of the bearings. For this reason, dynamic modeling of a planetary gearbox should consider bearing clearance.
CZPT's hollow cup motor drive system features high reliability and low power consumption. The gearbox is compatible with industries with high quality standards, as there is no cogging torque. Its compact size and low electromagnetic noise make it ideal for a variety of applications. For industries with high product quality requirements, the CZPT Hollow Cup Motor Drive System is an excellent choice. It is also designed for vertical installation. You can even buy multiple CZPT products to meet your specific needs.
CZPT
With its PL series planetary gearboxes, CZPT has expanded its product portfolio to include more types of drive solutions. CZPT is one of the few companies to have won the Schneider Electric Supplier Award for Quality. In addition, its high-quality planetary gearboxes are highly customizable, allowing designers to customize each gearbox for the application at hand. Whether it is a geared pump or a stepper motor, CZPT's PLE planetary gearboxes are built to meet the exact specifications of the application at hand.
The flange-mounted version of the planetary gearbox is comparable to its planetary counterpart. Using a flange-mounted planetary gearbox allows for a smaller, more compact design. This model also features a large-diameter output shaft, which helps achieve a higher level of torsional stiffness. This makes CZPT flange gearboxes particularly useful for applications where the direction of motion can change frequently. These gearboxes can be used with a wide variety of belts.
The PLQE 60-mm gearbox is used in Outrider's single-stage design. Its gear ratio is 5:1, while its dual-stage version has a 15:1 gear ratio. Both gearboxes have identical mounting configurations, but the two-stage version is slightly longer.
The PLN series of planetary gearheads from CZPT are the standard for high-precision applications. They're compatible with all major motor brands and sizes, and the company's adapter kits are available to fit almost any motor. This makes CZPT gearheads one of the easiest to integrate into a complex machine. They're also extremely easy to install, with the same torque as their corresponding spur gears.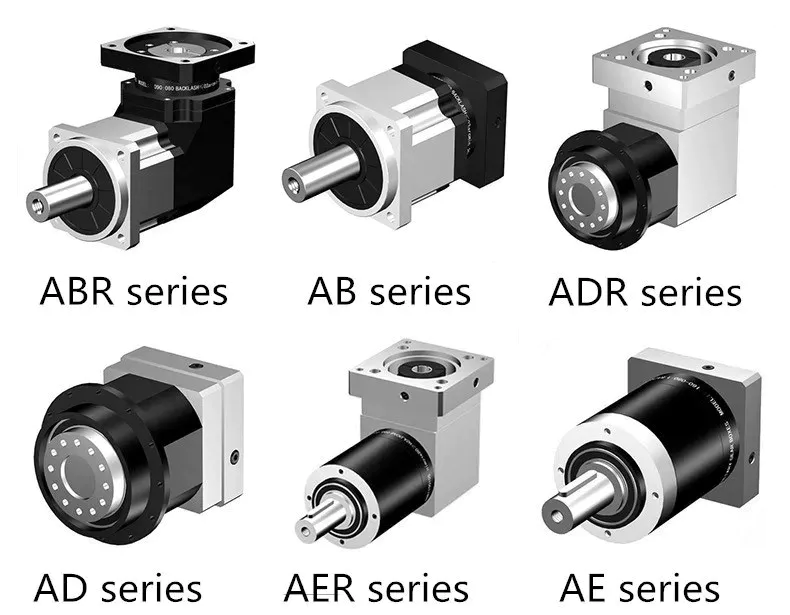 CZPT's
If you are looking for an efficient solution for screw press applications, consider using CZPT's 300M Planetary Gearbox. It has high axial and radial load capacities, compact design, high torque output, and torque arm. The 300M planetary gearbox is compatible with a variety of screw presses, including hydraulic press systems and digester systems. Its Torque control and direct coupling feature makes it easy to install.
CZPT's small planetary gearboxes have an output torque of 20:1 from individual ratios of 5:1 and 4:1. They run silently and deliver maximum transmission efficiency. The planetary gears are mounted on a ring that is fixed around the center sun gear. The ring acts as an output torque converter for the next planet stage. This planetary gearbox has multiple stages and a maximum ratio of 20:1 can be created from individual ratios of 5:1 and 4:1.
CZPT Motor is an innovator in the design and manufacture of miniature motors for industrial robots. Its offerings include brushless DC and brushed DC motors, as well as planetary gearboxes, encoders, and brakes. CZPT's products have a variety of uses in robotics, intelligent appliances, medical equipment, communication, and industrial automation. The company is also committed to providing custom designs based on customer specifications.
Another advantage of a planetary gearbox is its high power transmission efficiency. It is capable of approximately 3% per stage, allowing it to transmit more torque than a conventional single-stage gearbox. Planetary gearboxes are also compact and have a high torque-to-weight ratio. CZPT's Planetary Gearbox is the best choice for many applications. This gearbox offers the highest efficiency and is ideal for small-scale production.



editor by CX 2023-11-23
Product Description
Cycloidal Planetary Gear Speed Reducer Gearbox with Motor Reduction Industrial Drive Pin Wheel Double Shaft Style Durable Professional Bw Bwd Bl Bld Bwe Series
Application of Cycloidal Planetary Gearbox
Cycloidal planetary gearboxes are used in a wide variety of applications where high precision and low noise are required. Some of the most common applications include:
Machine tools: Cycloidal planetary gearboxes are used in machine tools to transmit power from the motor to the cutting tool. This allows the cutting tool to move with high precision and low noise.
Robotics: Cycloidal planetary gearboxes are used in robotics to transmit power from the motor to the robot's joints. This allows the robot to move with high precision and low noise.
Medical equipment: Cycloidal planetary gearboxes are used in medical equipment, such as surgical instruments and medical imaging equipment. This allows the equipment to move with high precision and low noise.
Aerospace: Cycloidal planetary gearboxes are used in aerospace applications, such as aircraft and spacecraft. This allows the aircraft and spacecraft to move with high precision and low noise.
Automotive: Cycloidal planetary gearboxes are used in automotive applications, such as power steering systems and transmissions. This allows the power steering system and transmission to move with high precision and low noise.
Cycloidal planetary gearboxes have a number of advantages over other types of gearboxes, including:
High precision: Cycloidal planetary gearboxes can achieve high precision movements.
Low noise: Cycloidal planetary gearboxes operate quietly.
Long life: Cycloidal planetary gearboxes have a long life.
Compact size: Cycloidal planetary gearboxes are typically compact in size.
Efficiency: Cycloidal planetary gearboxes are efficient, which means that they can transmit power with minimal loss.
Cycloidal planetary gearboxes also have some disadvantages, including:
High cost: Cycloidal planetary gearboxes are typically more expensive than other types of gearboxes.
Sensitive to lubrication: Cycloidal planetary gearboxes are sensitive to lubrication and require regular lubrication.
Overall, cycloidal planetary gearboxes are a versatile and reliable type of gear reducer that can be used in a variety of applications. They are a good choice for applications where high precision, low noise, and compact size are required.
Cycloidal advantages over other styles of gearing;
Capable of handling larger "shock" loads (>500%) of rating compared to worm, helical, etc.
High reduction ratios and torque density in a compact dimensional footprint
Exceptional "built-in" overhung load carrying capability
High efficiency (>95%) per reduction stage
Minimal reflected inertia to motor for longer service life
Just ridiculously rugged as all get-out
The overall CZPT design proves to be extremely durable, and it requires minimal maintenance following installation. The CZPT is the most dependable reducer in the industrial marketplace, and it is a perfect fit for applications in heavy industry such as oil & gas, primary and secondary steel processing, industrial food production, metal cutting and forming machinery, wastewater treatment, extrusion equipment, among others.
us
| | |
| --- | --- |
| Function: | Speed Changing, Speed Reduction, Speed Increase |
| Layout: | – |
| Hardness: | – |
| Installation: | – |
| Step: | – |
| Type: | – |
Samples:

US$ 999/Piece

1 Piece(Min.Order)

|
Request Sample
Contribution of Planetary Gearboxes to Conveyor Belt Efficiency in Mining Operations
Planetary gearboxes play a significant role in enhancing the efficiency of conveyor belts used in mining operations:
High Torque Capability: Planetary gearboxes are capable of providing high torque output, which is essential for handling heavy loads of mined materials on conveyor belts.
Compact Design: The compact nature of planetary gearboxes allows them to be integrated into tight spaces, making them suitable for conveyor systems where space is limited.
Multi-Stage Design: Planetary gearboxes can achieve high gear ratios through multiple stages of gear reduction. This allows for efficient power transmission from the motor to the conveyor, reducing the load on the motor and increasing overall efficiency.
Load Distribution: Planetary gearboxes distribute the load across multiple planet gears, which helps in minimizing wear and ensuring longer lifespan of the gearbox.
Variable Speed Control: By using planetary gearboxes with variable speed capabilities, conveyor belts can be operated at different speeds to match the processing requirements, optimizing material handling and energy consumption.
Overload Protection: Some planetary gearboxes feature built-in overload protection mechanisms, safeguarding the gearbox and conveyor system from damage due to sudden increases in load.
Overall, planetary gearboxes enhance the efficiency, reliability, and performance of conveyor belts in mining operations by providing the necessary torque, compact design, and precise control needed to transport mined materials effectively.
Recent Advancements in Planetary Gearbox Technology
Advancements in planetary gearbox technology have led to improved performance, efficiency, and durability. Here are some notable developments:
High-Efficiency Gearing: Manufacturers are using advanced materials and precision manufacturing techniques to create gears with optimized tooth profiles. This reduces friction and enhances overall efficiency, resulting in higher power transmission with lower energy losses.
Enhanced Lubrication: Innovative lubrication systems and high-performance lubricants are being employed to ensure consistent and reliable lubrication even in extreme conditions. This helps to reduce wear and extend the lifespan of the gearbox.
Compact Designs: Engineers are focusing on designing more compact and lightweight planetary gearboxes without compromising their performance. This is particularly important for applications with limited space and weight constraints.
Integrated Sensors: Planetary gearboxes are now being equipped with sensors and monitoring systems that provide real-time data on temperature, vibration, and other operating parameters. This allows for predictive maintenance and early detection of potential issues.
Smart Gearboxes: Some modern planetary gearboxes are equipped with smart features such as remote monitoring, adaptive control, and data analysis. These features contribute to more efficient operation and better integration with automation systems.
Advanced Materials: The use of high-strength and wear-resistant materials, such as advanced alloys and composites, improves the durability and load-carrying capacity of planetary gearboxes. This is particularly beneficial for heavy-duty and high-torque applications.
Customization and Simulation: Advanced simulation and modeling tools enable engineers to design and optimize planetary gearboxes for specific applications. This customization helps achieve the desired performance and reliability levels.
Noise and Vibration Reduction: Innovations in gear design and manufacturing techniques have led to quieter and smoother-running planetary gearboxes, making them suitable for applications where noise and vibration are concerns.
Environmental Considerations: With growing environmental awareness, manufacturers are developing more eco-friendly lubricants and materials for planetary gearboxes, reducing their ecological footprint.
Overall, recent advancements in planetary gearbox technology are aimed at enhancing efficiency, durability, and versatility to meet the evolving demands of various industries and applications.
Impact of Gear Ratio on Output Speed and Torque in Planetary Gearboxes
The gear ratio of a planetary gearbox has a significant effect on both the output speed and torque of the system. The gear ratio is defined as the ratio of the number of teeth on the driven gear (output) to the number of teeth on the driving gear (input).
1. Output Speed: The gear ratio determines the relationship between the input and output speeds of the gearbox. A higher gear ratio (more teeth on the output gear) results in a lower output speed compared to the input speed. Conversely, a lower gear ratio (fewer teeth on the output gear) leads to a higher output speed relative to the input speed.
2. Output Torque: The gear ratio also affects the output torque of the gearbox. An increase in gear ratio amplifies the torque delivered at the output, making it higher than the input torque. Conversely, a decrease in gear ratio reduces the output torque relative to the input torque.
The relationship between gear ratio, output speed, and output torque is inversely proportional. This means that as the gear ratio increases and output speed decreases, the output torque proportionally increases. Conversely, as the gear ratio decreases and output speed increases, the output torque proportionally decreases.
It's important to note that the gear ratio selection in a planetary gearbox involves trade-offs between output speed and torque. Engineers choose a gear ratio that aligns with the specific application's requirements, considering factors such as desired speed, torque, and efficiency.



editor by CX 2023-09-12
Error:获取返回内容失败,
Your session has expired. Please reauthenticate.
Planetary Gearbox Basics
If you're in the market for a new Planetary Gearbox, you've come to the right place. There's more to these mechanical wonders than just their name. Learn about Spur gears, helical gears, and various sizes. After you've read this article, you'll know exactly what to look for when shopping for a new one. And you'll also be able to avoid common mistakes made by amateur mechanics.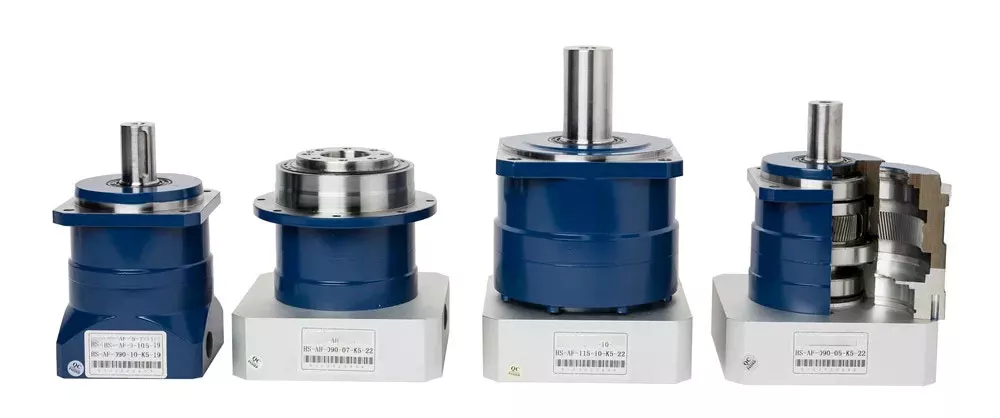 Wheel drive planetary gearboxes
Planetary gearboxes have numerous benefits over conventional gearboxes. Their compact design is advantageous for servo functions. Their lubrication is a key feature to maintain smooth operation and avoid damage to the gears. Some manufactures use CZPT to ensure proper functioning. These gearboxes have nearly three times the torque of traditional gearboxes while remaining compact and low in mass.
The planetary gears are made of three different types. Each type has an input and output shaft. The input and output shafts are usually coaxially arranged. The input and output shafts are connected to each other via a carrier. The carrier rotates with the planetary gears. The sun gear is the input gear and is typically 24 teeth in diameter. The outer gears are connected to the sun gear via rings of gears that are mounted around the sun gear.
Planetary gearboxes are also used in wheeled and tracked vehicles. They are also used in winch systems, which lift and lower loads. Typical applications include heavy machinery, such as cranes and earthmovers. Wheel drives are also widely used in municipal and agricultural vehicles, as well as material handling vehicles. The wheel drive is typically mounted directly into the wheel rim. A wheel drive may be fitted into two, three, or even four wheels.
A planetary gear set may be used in stages to provide different transmission rates. In order to choose the right gearbox for your application, consider the torque, backlash, and ratio you need. Then, consider the environment where the gearbox is used. Depending on its location, it might need to be protected from weather, water, and other elements. You can find a wide range of different sizes in the market.
Spur gears
There are two basic types of gearheads: planetary and spur gearheads. Each has its advantages and disadvantages depending on the application. This article will discuss the differences between these two types of gearheads. Spur gearheads are commonly used for transmission applications, while planetary gearheads are more widely used for motors. Spur gearheads are less expensive to produce than planetary gearheads, and they are more flexible in design.
There are many different types of spur gears. Among them, a 5:1 spur gear drive ratio means that the sun gear must rotate five times per revolution of the output carrier. The desired number of teeth is 24. In metric systems, the spur gears are referred to as mm and the moon gears as modules. Spur gears are used in many different types of applications, including automotive and agricultural machinery.
A planetary geartrain is a combination of ring and spur gears, which mesh with each other. There are two kinds of planetary geartrains: simple planetary gears and compound planetary gears. Spur gears are the most common type, with a sun gear and ring gear on either side of the sun. Simple planetary gears feature a single sun and ring gear, while compound planetary gears use multiple planets.
A planetary gearbox consists of two or more outer gears, which are arranged to rotate around the sun. The outer ring gear meshes with all of the planets in our solar system, while the sun gear rotates around the ring gear. Because of this, planetary gearboxes are very efficient even at low speeds. Their compact design makes them a desirable choice for space-constrained applications.


Helical gears
A planetary helical gearbox has two stages, each with its own input speed. In the study of planetary helical gear dynamics, the base circle radius and full-depth involute teeth are added to the ratio of each gear. The tangential position of the planets affects the dynamic amplifications and tooth forces. The tangential position error is an important factor in understanding the dynamic behaviour of helical planetary gears.
A helical gearbox has teeth oriented at an angle to the shaft, making them a better choice than spur gears. Helical gears also operate smoothly and quietly, while spur gears generate a thrust load during operation. Helical gears are also used in enclosed gear drives. They are the most common type of planetary gearbox. However, they can be expensive to produce. Whether you choose to use a helical or spur gearbox depends on the type of gearbox you need.
When choosing a planetary gear, it is important to understand the helix angle of the gear. The helix angle affects the way the planetary gears mesh, but does not change the fundamentals of planetary phasing. In each mesh, axial forces are introduced, which can either cancel or reinforce. The same applies to torques. So, if the ring gear is positioned at an angle of zero, helical gears will increase the axial forces.
The number of teeth on the planets is a variable parameter that must be considered in the design phase. Regardless of how many teeth are present, each planet must have a certain amount of tooth spacing to mesh properly with the ring or sun. The tip diameter is usually unknown in the conceptual design stage, but the pitch diameter may be used as an initial approximation. Asymmetrical helical gears may also cause undesirable noise.
Various sizes
There are several sizes and types of planetary gearboxes. The planetary gear sets feature the sun gear, the central gear, which is usually the input shaft, and the planet gears, which are the outer gears. A carrier connects the planet gears to the output shaft. The primary and secondary features of the planetary gearbox are important factors to consider. Besides these, there are other things to consider, such as the price, delivery time, and availability around the world. Some constructors are quicker than others in responding to inquiries. While others may be able to deliver every planetary gearbox out of stock, they will cost you more money.
The load share behavior of a planetary gearbox is comparable to that of a spur or a helical gearbox. Under low loads, individual gear meshes are slightly loaded, while other components have minimal deflections. In general, load sharing behaviour is affected mostly by assembly and manufacturing deviations. In this case, the elastic deflections help balance these effects. The load-sharing behavior of a planetary gearbox improves when the load increases.
Planetary gearboxes come in different sizes. The most common size is one with two or three planets. The size and type of the gears determine the transmission rate. Planetary gear sets come in stages. This gives you multiple transmission rate choices. Some companies offer small planetary gearboxes, while others offer larger ones. For those with special applications, make sure you check the torque, backlash, and ratio.
Whether the power is large or small, the planetary gearbox should be matched to the size of the drive. Some manufacturers also offer right-angle models. These designs incorporate other gear sets, such as a worm gear stage. Right-angle designs are ideal for situations where you need to vary the output torque. When determining the size of planetary gearboxes, make sure the drive shafts are lined up.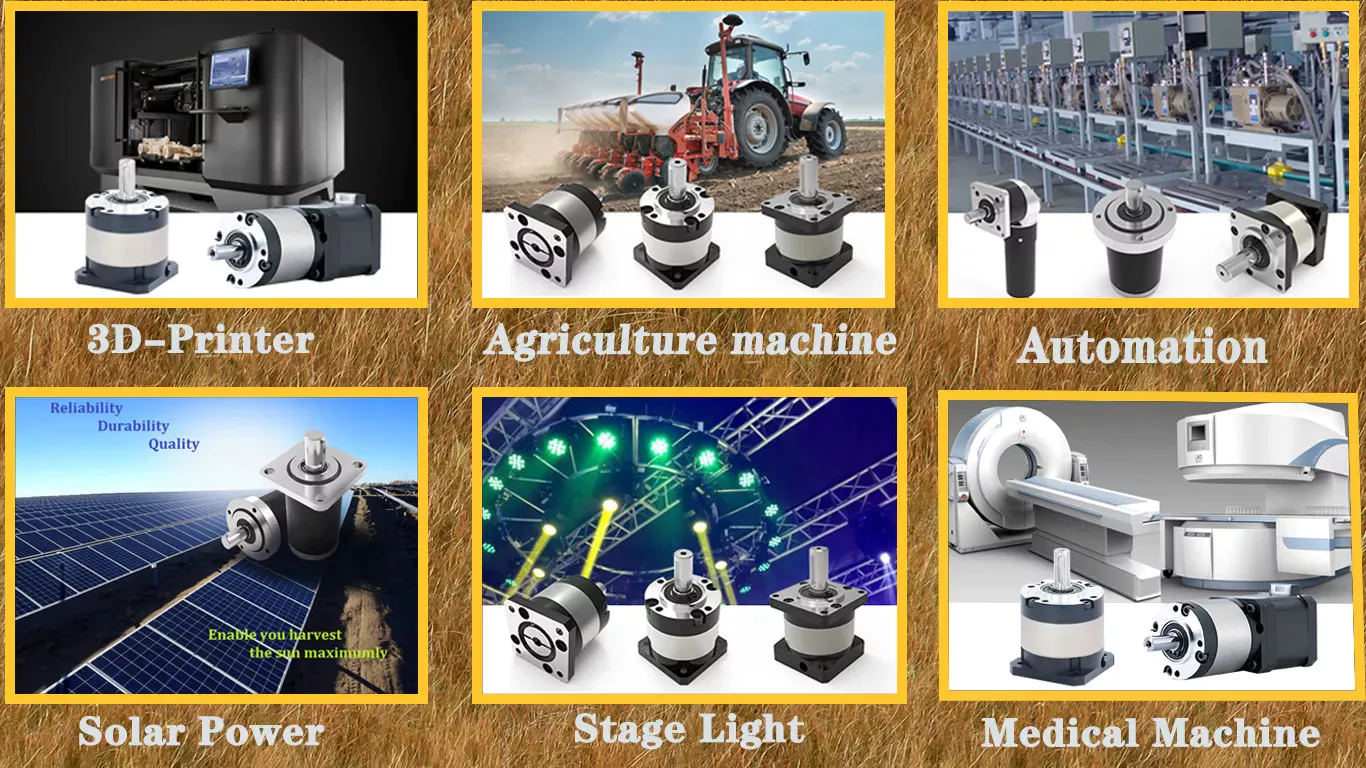 Applications
This report is designed to provide key information on the Global Applications of Planetary Gearbox Market, including the market size and forecast, competitive landscape, and market dynamics. The report also provides market estimates for the company segment and type segments, as well as end users. This report will also cover regional and country-level analysis, market share estimates, and mergers & acquisitions activity. The Global Applications of Planetary Gearbox Market report includes a detailed analysis of the key players in the market.
The most common application of a planetary gearbox is in the automobile industry, where it is used to distribute power between two wheels in a vehicle's drive axle. In a four-wheel-drive car, this system is augmented by a centre differential. In hybrid electric vehicles, a summation gearbox combines the combustion engine with an electric motor, creating a hybrid vehicle that uses one single transmission system.
In the Global Industrial Planetary Gearbox Market, customer-specific planetary gears are commonly used for automated guided vehicles, intra-logistics, and agricultural technology. These gears allow for compact designs, even in tight spaces. A three-stage planetary gear can reach 300 Nm and support radial loads of 12 kN. For receiver systems, positioning accuracy is critical. A two-stage planetary gearbox was developed by CZPT. Its internal gear tension reduces torsional backlash, and manual controls are often used for high-quality signals.
The number of planetary gears is not fixed, but in industrial applications, the number of planetary gears is at least three. The more planetary gears a gearbox contains, the more torque it can transmit. Moreover, the multiple planetary gears mesh simultaneously during operation, which results in high efficiency and transmittable torque. There are many other advantages of a planetary gearbox, including reduced maintenance and high speed.



editor by czh 2023-02-14